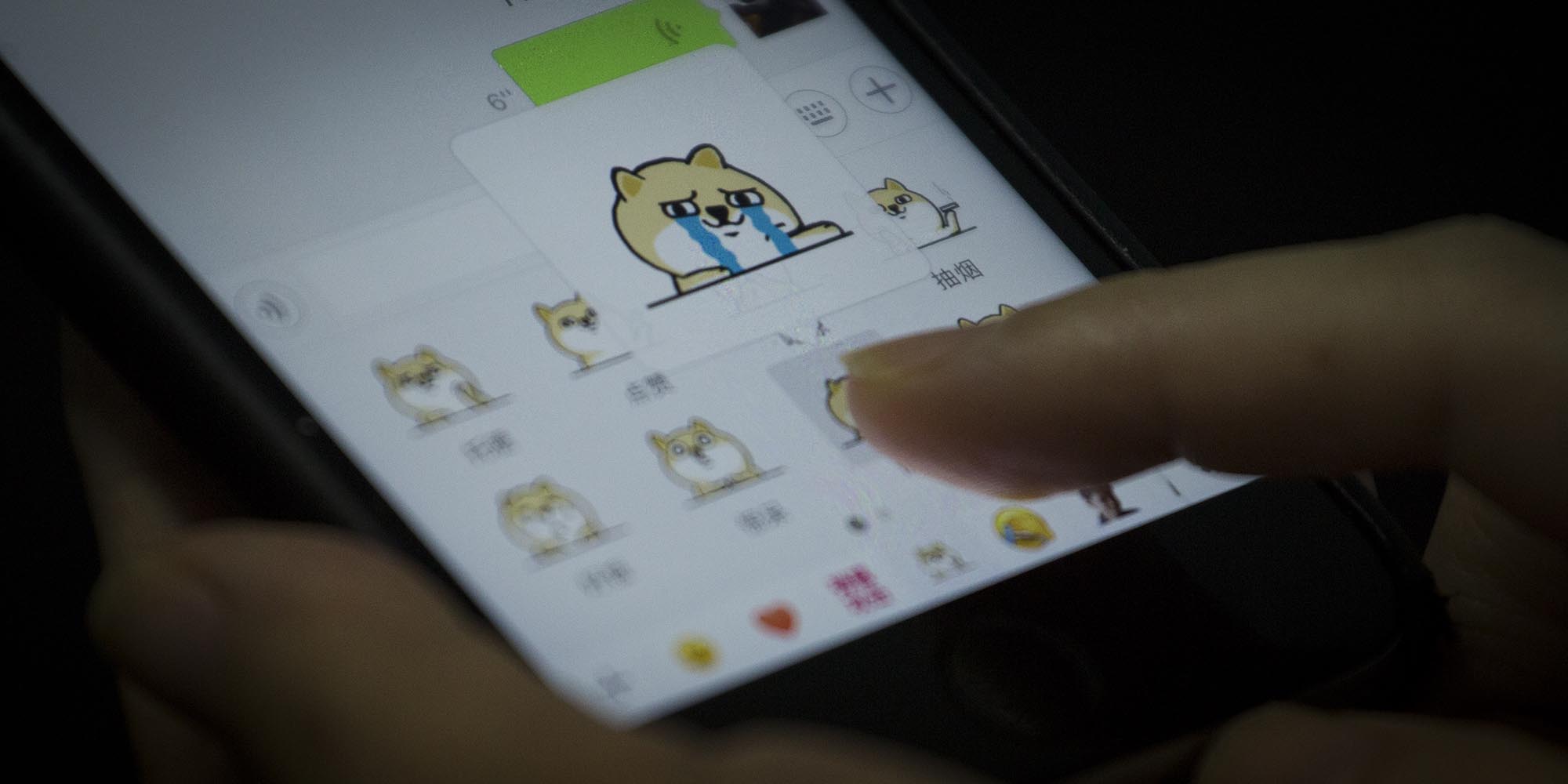 NEWS
Party Paper Commentary Calls for Emoji Regulations
People's Daily says the language used in chat app stickers should be standardized.
A commentary in party-affiliated newspaper People's Daily on Saturday called for the regulation of "stickers," or emojis, single-frame memes, and animated GIFs used in chat apps.
The article was published in the paper's "Learn Chinese" section of its Chinese-language overseas edition. It argued that the slang language used in many stickers can be confusing to people who study Chinese, and pointed to their sometimes erotic or violent content.
Many popular Chinese messaging apps have extensive features that allow users to send each other stickers. Market leader WeChat, for example, regularly introduces new sticker sets — some of which need to be paid for — and users can also share their own creations.
One popular user-created set of stickers, or biaoqing bao, are caricatures based on the expressions and reactions of Olympic swimmer Fu Yuanhui during post-competition interviews. Fu speaks with an accent, and the stickers feature captions that make explicit her slight mispronunciations.
Quoted in the commentary are students studying Mandarin, one of whom says these kinds of stickers made her enthusiastic to learn the language and taught her how to write new Chinese characters. But a Malaysian-Chinese student named Yang Jingyi said stickers that use regional or internet slang have a negative effect on language-learning. The commentary argues that such stickers teach students bad pronunciation and limit their range of expressions to online language.
Another sticker critic quoted in the commentary is Tang Zhengda, an associate researcher at government-run think tank Chinese Academy of Social Sciences. Much like the animated GIFs used on Twitter or reddit, many user-created stickers on WeChat are clips taken from memorable movie scenes. But Tang says many stickers include "content that is pornographic, violent, or otherwise negative and unhealthy, or even touches on the very baseline of virtue and law." He added that this kind of content should be resolutely resisted.
For its part, WeChat says on its website that stickers submitted to the app may not be vulgar, sexual, violent, or otherwise harmful to "society's positive development." A spokeswoman for WeChat told Sixth Tone via text message that the company has measures in place to make sure the content of stickers does not overstep any boundaries. "The stickers that are submitted to WeChat are examined through manual review to ensure their compliance with national policy and our platform's operating rules," she said. WeChat now has 4,500 sticker sets — some user- generated — that are downloaded 20 million times a day, she added.
Party opinions don't just focus on the content of stickers. A commentary earlier this month on the website of a provincial branch of the Communist Party warned that overuse of messaging app stickers reduces people's ability to concentrate and express themselves.
The Chinese government strictly polices online content and from time to time expands its areas of control. In August, the government body that monitors the internet announced stricter control over "new internet products," such as live streaming and "bullet screens," or scrolling user comments played over videos.
Though some net users agreed with Saturday's commentary that stickers sometimes cross the boundaries of good taste, many reactions on microblog platform Weibo complained that a new expansion of internet monitoring seemed imminent.
The top-rated comment under a microblog about the commentary was a play on words about internet monitoring that loosely translates as "The baton you wield is really big," followed by two suggestive emojis.
Additional reporting by Fan Yiying. With contributions from Li You.
(Header image: An emoji is displayed on messaging app WeChat, Shanghai, Oct. 17, 2016. Yang Shenlai/Sixth Tone)