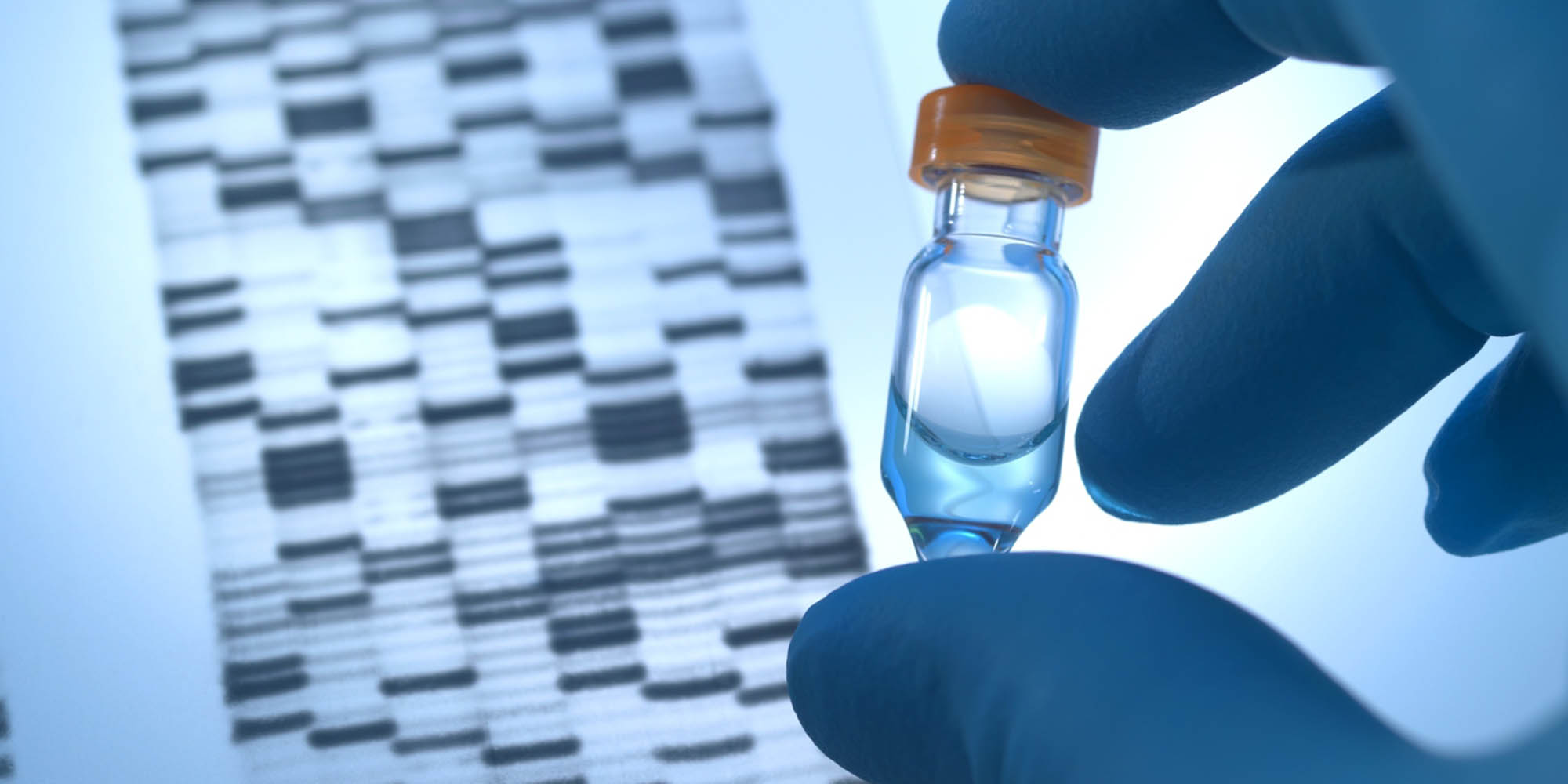 FEATURES
Chinese Scientist's Rising Star Implodes
How a geneticist went from possible Nobel Prize candidate to alleged fraudster.
Fame came in May this year for scientist Han Chunyu when he published groundbreaking research on genome editing in the prestigious scientific journal Nature Biotechnology. In his paper, Han described how he had successfully used the enzyme NgAgo to edit specific human genes, allowing for the possibility of eliminating diseases like cancer or creating designer babies with certain eye or hair colors.
For Han's pioneering work, some even hailed him as a potential Nobel Prize candidate — an outstanding achievement for a scientist from Hebei University of Science and Technology (HEBUST), which ranks 274th on the list of China's top universities.
But shortly after becoming the next star of China's science community, Han was being accused of having fabricated his research. Dozens of other scientists, including leading researchers in the field, were unable to reproduce his staggering results. At best, his detractors claimed, Han accidentally introduced a small mistake that led to more favorable results. At worst, his whole paper is one of the most severe cases of fraud China's science community has ever seen.
In genome editing, CRISPR-Cas9 is currently the leading technology scientists hope could eventually cure diseases like cancer. But the technology is not without its limitations. For one, CRISPR doesn't always edit the right sequences — a problem which, according to Han's research, can be solved by incorporating NgAgo enzymes instead of Cas9.
Almost overnight, the formerly unknown Han had become the new shooting star of the world of genetics. "At the time of publication, the paper was absolutely stunning," Gaetan Burgio, a geneticist at the Australian National University, told Sixth Tone.
"We were all very excited to try NgAgo at first because, according to Han's paper, it is much more efficient than Cas9," said Yang Hui, a researcher at the Chinese Academy of Sciences' institute of biology in Shanghai. "Also, we were excited that this was a Chinese discovery," he added.
After publication of Han's paper, the provincial government showered him with a grant of 224 million yuan ($33.3 million) to set up a new genome editing technology research center at the university — an amount nearly three times that of the entire university's annual revenue from sources such as tuition and government funding. He was also elected vice president of Hebei's Association for Science and Technology, a position similar in prestige to that of deputy city mayor.
Online science and humanities publication Intellectual reported on Han's achievement, and Shao Feng, an academic and vice president of the National Institute of Biological Sciences in Beijing, wrote an article titled "How There Can Be More People Like Han Chunyu" in which he explored how a scientist at a below-average university with hardly any funding was able to achieve such a breakthrough.
China's leading scientists have long criticized the pervasive bureaucracy and corruption in their fields. "To obtain major grants in China, it is an open secret that doing good research is not as important as schmoozing with powerful bureaucrats and their favorite experts," said Rao Yi of Peking University's school of life sciences and Shi Yigong, professor of life sciences and vice president of Beijing's elite Tsinghua University, in a 2010 article in Science. Last year, Tsinghua had an annual revenue of 15 billion yuan, compared to HEBUST's revenue of 86 million yuan, according to cuaa.net, a research site that ranks universities.
Han, many hoped, was proof that it was possible to do groundbreaking work in remote, underfunded universities like HEBUST, even without the right connections.
But the unlikely fairytale didn't last.
"The technique described was so simple that everyone without any expertise could adopt it," the geneticist Burgio said. "It was a really stunning paper and could have been a game-changer in the field." However, despite the simplicity of the technique, he and many other leading experts in the field of gene editing failed to reproduce Han's results.
Burgio raised his concerns over Han's results in a July blog post that quickly drew the attention of media and the international scientific community.
Yang, too, said that he tried and failed several times to reproduce Han's results. When his colleagues reached out to Han and his university to figure out what they were doing wrong, they were ignored.
Scientists from Harvard, Massachusetts Institute of Technology, and elsewhere followed suit. In August, Nature Biotechnology said that it had launched an investigation into Han's research. In an email to Sixth Tone, a press officer said that the investigation was ongoing.
More than a dozen scientists from China, including leading researchers from Peking University and the Chinese Academy of Sciences, have since told media that they tried — and failed — to use NgAgo to edit genes. Some have also urged Han and his university to repeat the experiment in front of a third-party witness.
In order restore their credibility, Burgio said, Han and the university "must conduct an investigation to determine whether it was an experimental mistake or deliberate deception." He added that Han should release all his raw data for us to better understand what went wrong.
Shao Feng and Rao Yi, who were among the first to praise Han's work, published an article on Intellectual in which they criticized how Han and HEBUST had gone silent instead of being transparent about their work.
"The recent events have had a hugely negative impact on Han, on HEBUST," and on the Chinese science community as a whole, they wrote, calling on their peers within the community to treat Han and his findings with caution. HEBUST, they said, should launch an investigation with independent experts.
The case has drawn comparisons to two landmark STAP stem cell papers published in Nature in 2014. The main difference, however, is the way the fallout was handled. Japan's RIKEN Institute, where some of the scientists were employed, appeared to be transparent, launching an investigation and subjecting itself to restructuring in the aftermath.
HEBUST said in August they would provide proof of Han's success before September, although they have failed to take any action since. The university did not reply to Sixth Tone's written request for comment and could not be reached by phone. Shao, Rao, and others have also been unable to elicit responses to their queries.
Meanwhile, HEBUST has nominated Han for two of the most prestigious academic awards in China.
Han did not reply to repeated requests for comment, but earlier this month he told Chinese newspaper Science Daily, "My university trusts and supports me — I don't need to prove myself to others."
(Header image: TEK IMAGE/VCG)