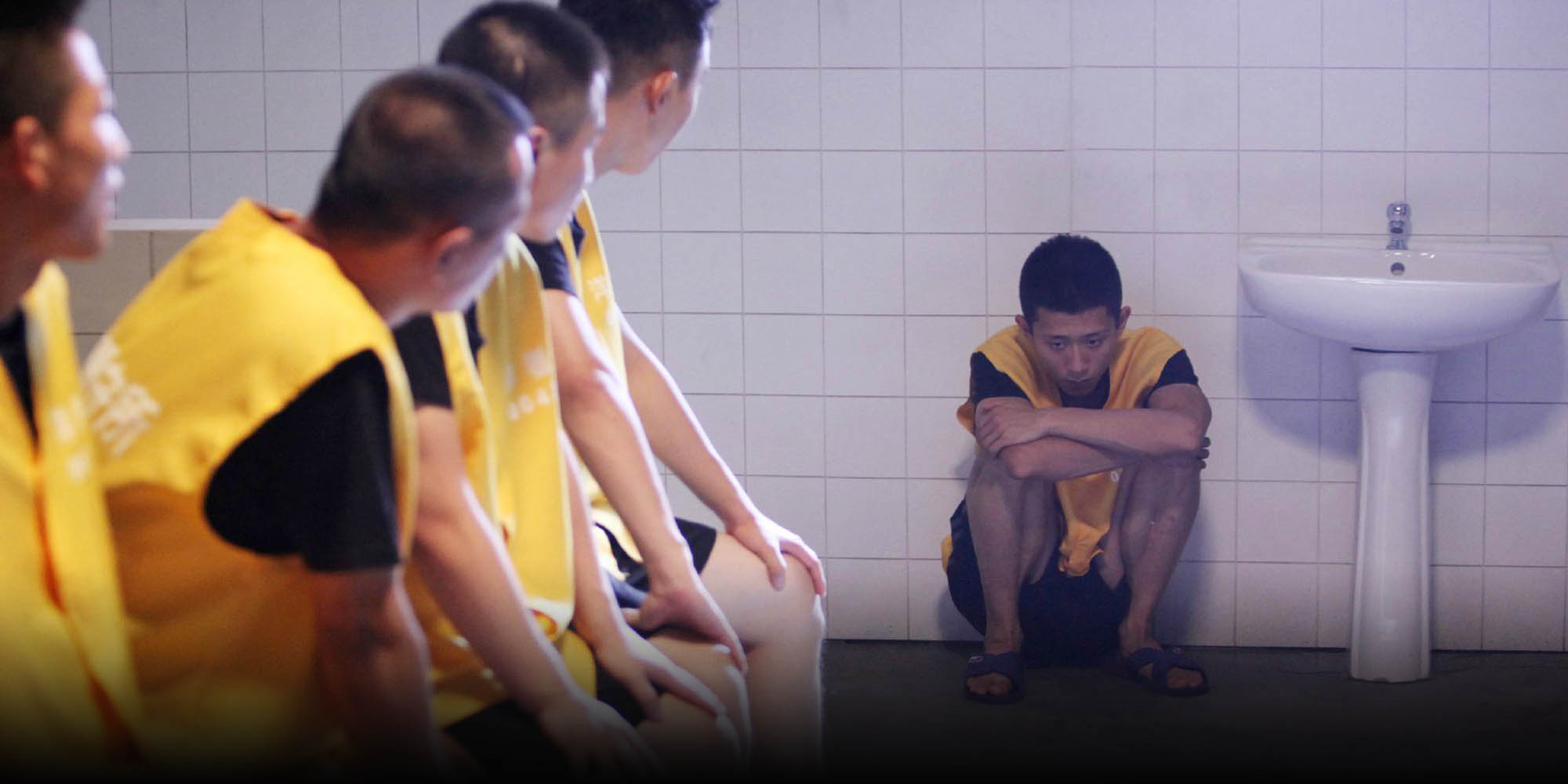 NEWS
Bad Boy Cop Show Disappears From Internet
Producer says risque hit web series 'Yu Zui' has been taken offline to undergo adjustments.
In another reminder that web series in China are subject to the same scrutiny as their television counterparts, popular police drama "Yu Zui" has disappeared from the internet. The show, which first aired on Netflix-like video platform iQIYI in May, told the story of undercover bad boy cop "Shameless Yu," whose disregard for social and professional norms won the series almost a billion views within a month.
The links to both the series' first and second seasons on iQIYI, the show's co-producer and exclusive broadcaster, now return messages saying, "Sorry, the video you are viewing has been taken offline," and inviting users to search for clips in the website's larger video database. Those mourning the show, which is based on an online novel series, can still get their fix of Yu's unsavoury antics with short, user-uploaded videos, including him wrestling with a sex doll and referring to a colleague as "Sister Big Boobs."
Comments from unhappy users on iQIYI in September suggest that "Yu Zui" may have been unwatchable from as early as three weeks ago, but the show's disappearance has only been reported by Chinese media in recent days.
The show's director Zhang Rui did not respond to requests for comment, but spokesperson for iQIYI Sun Lixia told Sixth Tone that the show had been taken offline "due to adjustments being carried out to its content." She declined to offer any clarification regarding when exactly the show had been taken offline and who was behind the decision.
Viral vlogger Papi Jiang met a similar fate in April this year when her videos were reportedly ordered offline by China's media regulation body, the State Administration of Press, Publication, Radio, Film and Television (SAPPRFT). Papi Jiang — real name Jiang Yilei — was told she could re-upload her videos once they were purged of vulgar language.
Guidelines released in April by a TV production association acting as an advisory body to SAPPRFT specified a number of subject areas that television shows should not broach, including gay romance, gratuitous violence, and superstitious or feudalistic ritual. SAPPRFT is rarely candid about the reasoning behind its directives, but the regulator is widely believed to have been behind the removal or forced revision of a number of web series this year, including gay romance "Addicted," supernatural thriller "Time Raiders," and bloody revenge drama "Unforgiven."
The censorship of "Yu Zui" will likely dispel the belief held by some online audiences that the show's successful release was a sign that SAPPRFT was loosening its grip on web series. TV producer and critic Xie Xiaohu believes that the latest move signalled a warning from SAPPRFT that it is still very much in control. Xie, who attributes the show's success to its attention-grabbing, lewd content, told Sixth Tone, "It's a warning that works of art and literature should guide people rather than pander to their tastes."
According to Xie, the adjustments to "Yu Zui" would most likely be the deletion of particular scenes rather than the addition or changing of material. In a conversation with Sixth Tone, Xie added that he had heard there were over 50 details that would need to be removed. "If you put violence, gore, or sex in anything, it will attract huge audiences," he said. "But I don't think that is what we in the film and TV industry should aim to do."
The show's followers are unlikely to share Xie's view. The web series' official account on microblog platform Weibo, while void of any explicit reference to recent events, is full of comments from disappointed fans.
"I've come here to light incense," wrote one user, referring to the way in which many Chinese honor the dead. Another user offered their thoughts on whether the producers should make a third season: "If you make it, it'll just end up being taken down by SAPPRFT. It's a waste of money — you'd be better off making a film about a Chinese war hero. That might actually make it onto TV."
Header image: A still frame from 'Yu Zui' shows Yu confronting a group of criminals in prison. From the television series' official Weibo account.)