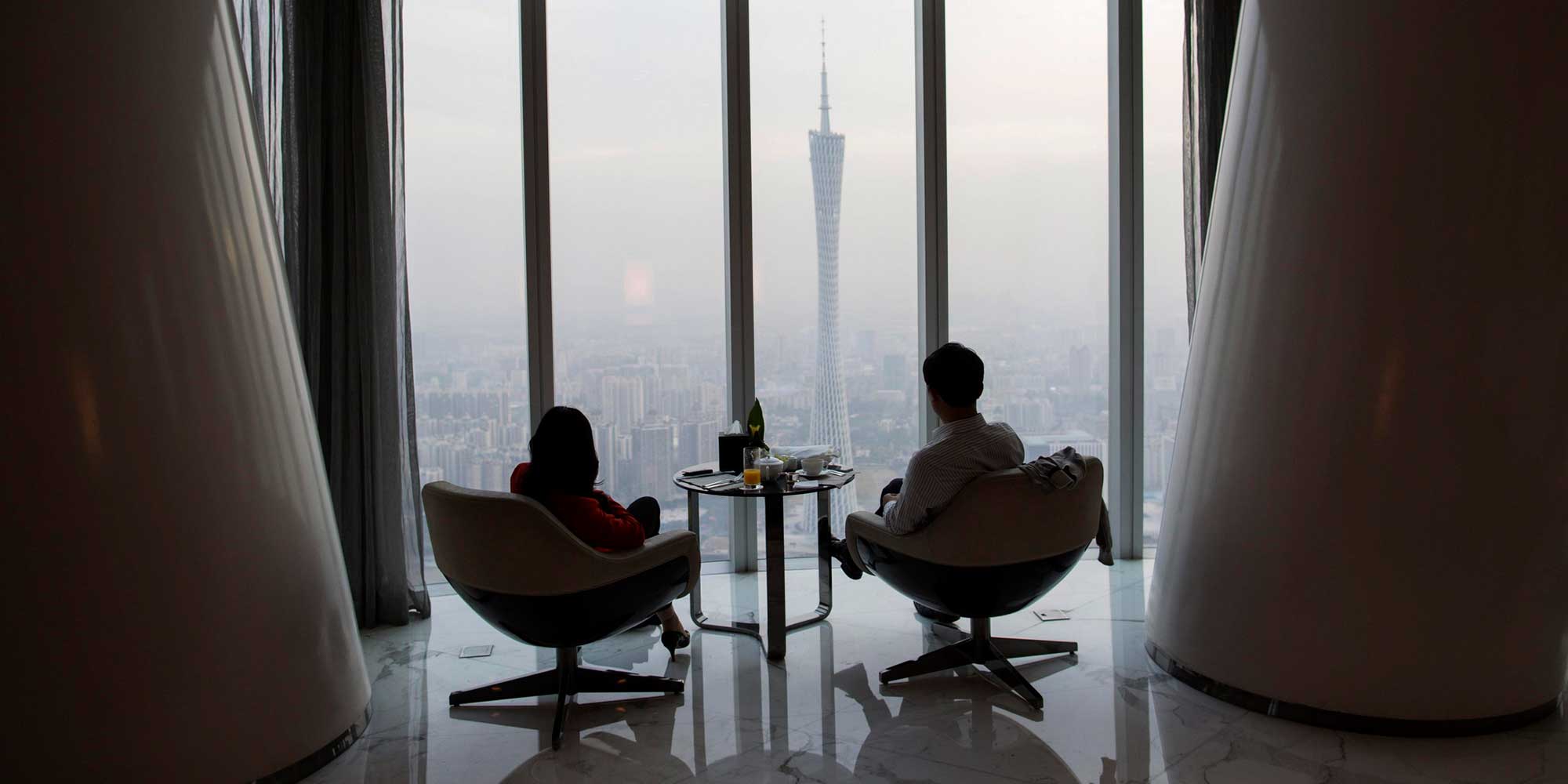 VOICES & OPINION
Chinese Enterprises Plagued by Succession Dilemma
Will large numbers of young entrepreneurs shunning family businesses bring instability or opportunity?
The first time I became aware of the "succession dilemma" was at a dinner four years ago.
"Mr. L," a longtime entrepreneur friend of mine had set up a large manufacturing business for household appliances in the south of the country, and I visited to conduct some research. That night he invited me to attend a private banquet, at which I was introduced to a group of eight second-generation entrepreneurs.
All of them were born in the '80s and '90s. Their fathers belonged to the group of grassroots entrepreneurs that emerged in the '80s and worked in manufacturing, real estate, or agriculture. After we had all been introduced, I was surprised to find that none of them worked in their fathers' companies — a strange trend given that many older entrepreneurs still expect their children to take over the family business. Instead, most of them worked in investment banking or finance, while two ran businesses in unrelated industries.
Statistics from China's domestic "rich list" show that 67 percent of the country's private entrepreneurs are aged 50 or over. Soon, their family businesses will need successors. This has given rise to a situation unprecedented in the history of corporate development, in which so many large-scale enterprises will change hands in such a short space of time.
About 90 percent of Chinese private enterprises are family businesses whose aggregate economic output accounts for more than 60 percent of the country's GDP. In the next five to 10 years, China will have 3 million private entrepreneurs facing a succession crisis.
Figures from "The Chinese Family Business Succession Report" published in 2015 show that only 40 percent of the second-generation participants surveyed indicated a clear willingness to inherit the family business, while 15 percent stated clearly that they were unwilling to do so. The remaining 45 percent remained unsure about their stance on succession.
The dinner that evening piqued my interest, and since then I have been following the succession issue closely. Having managed to find a couple of young people willing to inherit the family business, I believe their idea of succession is different from what we may expect.
Last year, my colleagues reported the case of a Qingdao clothing company called "Red Collar." Zhang Daili, who had operated the company for 20 years, had passed on the company to his daughter, Zhang Yunlan, four years prior. The decline in foreign trade following the 2008 global financial crisis had left their company in dire straits.
Zhang Yunlan had previously studied abroad in Canada. Rather than following in the footsteps of her father and building upon his existing work, she brought in a cohort of young employees to start again from scratch. They developed the Chinese clothing industry's first flexible production line, focused on enhancing domestic consumption, introduced personalized services, and established a new brand identity. Today, Red Collar has become an industry benchmark for a smooth business transition.
More recently, I spoke with Chen Cairong, a second-generation Chinese born in the 1980s. His Yiwu-based family business is the second-largest umbrella manufacturer in China. Chen studied filmmaking abroad in college, and after he returned home, he drifted northward to Beijing. There, he worked as a choreographer-director on "A Date With Luyu," a famous talk show in China. Later, he returned to Hangzhou, capital of eastern Zhejiang province, to open his own film production company, before returning to the family business last year.
Similar to Zhang Yunlan, Chen has adopted a different approach from his parents' generation. He created an umbrella inspired by roses and called it "Miss Rose." Fashioned from custom-made memory polymer around a metal framework, the artwork resembles a fresh rose when opened. Priced at 200 yuan ($30) — a tenfold markup on the factory price — the umbrella is targeted at fashion-conscious consumers. Chen told me that he also plans to add GPS sensors to the umbrellas and perhaps introduce a social meet-up function in the future.
The majority of today's second-generation children have studied abroad, and their attitudes on life, careers, and wealth differ vastly from those of their parents. If their parents' original motivation for creating a business was to provide for the family, then second-generation businesspeople do it primarily out of personal interest. While their parents' mentality was one of perseverance through challenges and hardships, the new generation broadly focuses on personal advancement and the enjoyment of the experience.
Commonly, the result is that the younger generation forgoes the family business and takes a different course. The majority of their inheritance, therefore, comes in the form of capital, and not machinery or factories. Children are under no obligation at all to help realize the dreams of their parents.
One advantage of not having a successor is that it avoids the controversy of nepotism and makes promotions more accessible to those who have served the company for years and are passionate about their line of work. Any modern enterprise is a limited liability, and each has its own well-established administrative and personnel structure. Knowing that the management structure is not going to be usurped by a family successor is beneficial to managerial growth.
However, the examples above seem more like exceptions to the rule. A more realistic situation is that enterprises founded by the older generation will face succession problems. As the majority of these firms are in declining industries with uncertain futures, like textiles or agriculture, there are fears that passing them on to the younger generation is a poisoned chalice.
The pictures of most industries today are a far cry from those of several decades ago. As technological development continues apace, as business models become more and more mixed, and as consumer aesthetics become prone to rapid change, businesses no longer have the advantage of relying on vast amounts of stock. The idea of creating a company to last a hundred years is no longer a realistic future aim. All of this means that the successors to some of China's largest firms may not have much of a business to inherit in the long run.
In the global history of family enterprises, such successions rarely work out well. A 2012 study found that less than 20 percent of family businesses successfully passed on the company to the next generation. Seventy percent were unable to pass the business down to the second generation, while 88 percent failed to pass it down to the third. Today, those numbers will likely have shrunk even further.
Each generation has its own goals and struggles. It is natural for the lives of the younger generation to be very different from those of their parents, so a rupture may be necessary before both parties can better understand and collaborate with each other. Indeed, Zhang and Chen never really inherited their family businesses. Instead, they used their parents' success in the industry as a springboard for building newer, bigger enterprises.
To me, the fact that more than half of China's family businesses face succession dilemmas seems like good news. In an era of boundless possibilities, changing attitudes toward inheriting the family business should go hand in hand with new business ideas that spur continued growth and innovation. If this can be achieved, these issues will become mere footnotes in the broader story of China's economic success.
(Header image: People look over at the Canton Tower from a hotel bar in Guangzhou, Guangdong Province, Nov. 20, 2013. Brent Lewin/Bloomberg via Getty Images/VCG)