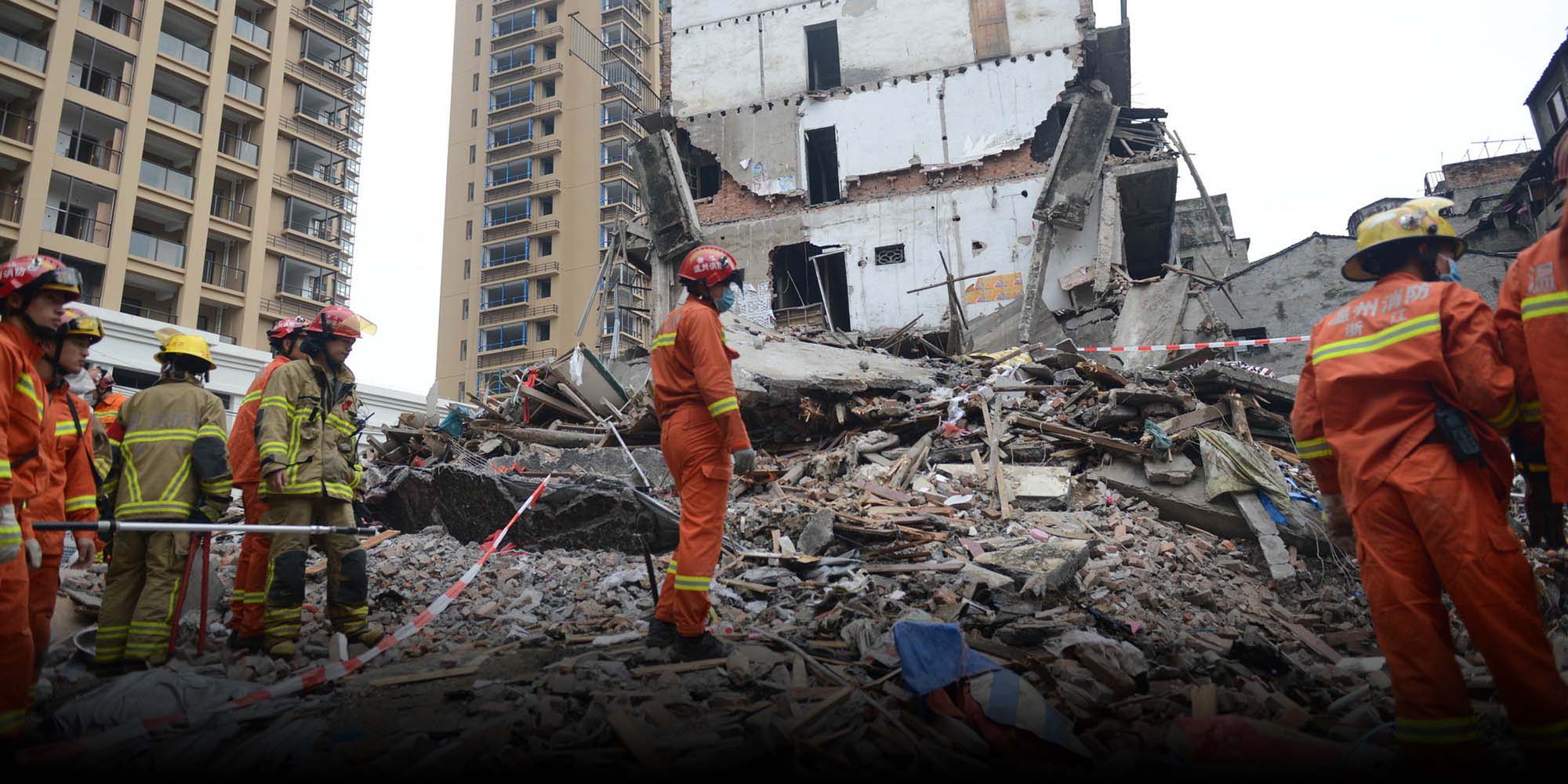 NEWS
Buildings Collapse in Wenzhou, 22 People Dead
Rescue work concluded with 28 people found, 6 alive.
Four residential buildings collapsed in Wenzhou, a city in eastern China's Zhejiang province, in the early hours of Monday, state broadcaster CCTV reported.
The incident happened in the city's Lucheng District at about 4 o'clock in the morning. Rescue work continued until Tuesday 1 a.m.
According to the district government's Weibo microblog, 28 people were found in the rubble, 6 of whom were alive and sent to hospital.
In 2014, a government investigation classified more than 1,400 buildings in Lucheng District as "dangerous." Of those, the report recommended that nearly 1,000 be vacated.
This article has been updated to reflect the latest casualty numbers.
With contributions from Dong Heng.
(Header image: Rescue workers search for victims in the ruins of the collapsed buildings in Wenzhou, Zhejiang province, Oct. 10, 2016. Yu Genlin/IC)