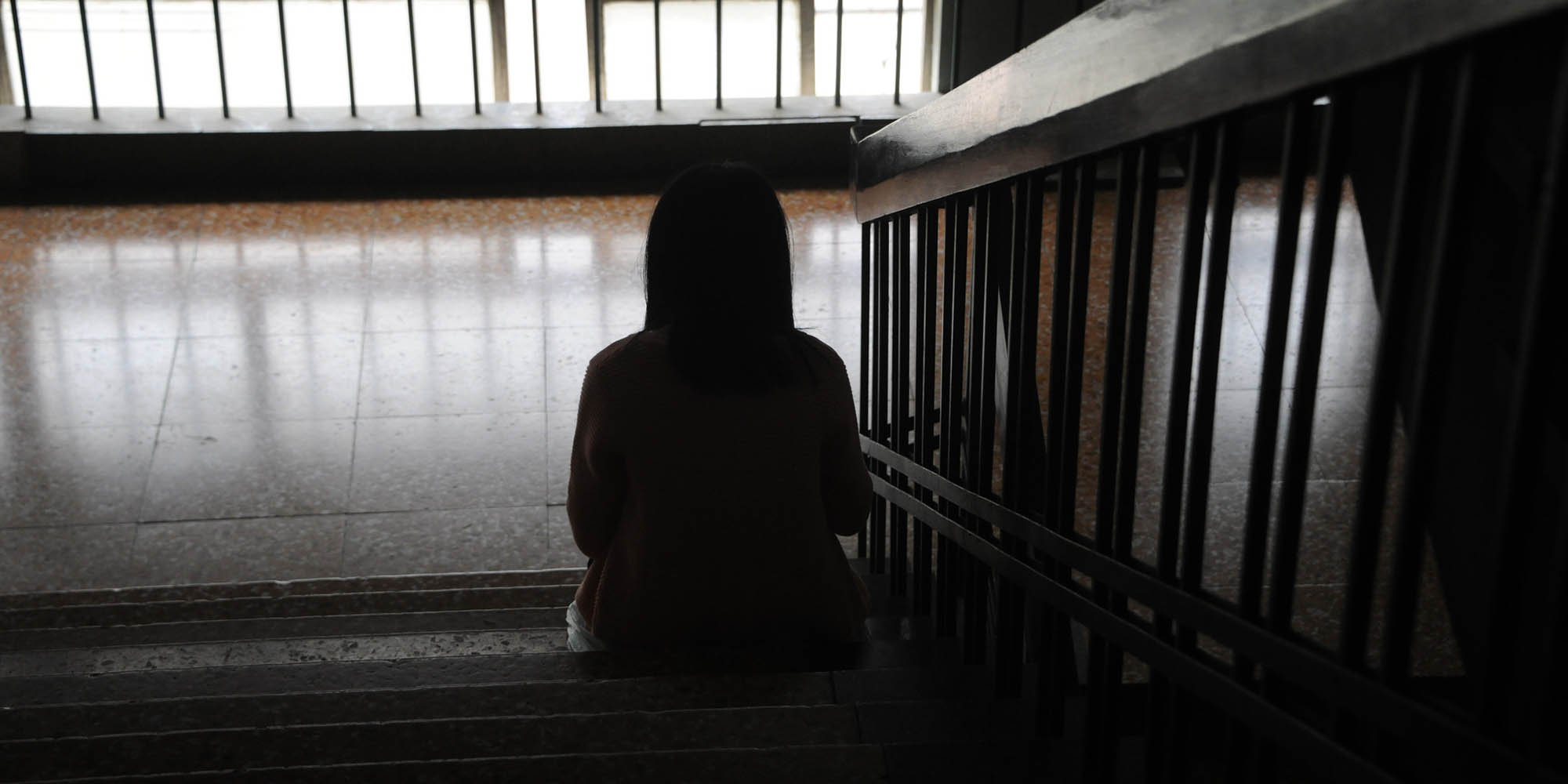 NEWS
1 in 3 Chinese College Students Sexually Harassed, Survey Says
Report shows most common perpetrators are friends and partners.
More than a third of college students in China have experienced sexual violence or sexual harassment, according to a report released in Beijing on Monday and widely reported in Chinese media. The majority of perpetrators were friends, partners, and classmates.
The report on college students' sexual and reproductive health was produced by the China Family Planning Association, a non-governmental organization that is part of the International Planned Parenthood Federation, and drew on 17,966 valid questionnaires.
Women constituted 60.4 percent of the survey's respondents while men made up the remainder. Asked to identify their sexual orientation, 89.5 percent said they were heterosexual while 5.1 percent said they were bisexual and 2.5 percent identified as homosexual. The average age of respondents was 20.2 years.
The survey found that 35.1 percent of respondents had experienced sexual violence or sexual harassment. The most reported form was verbal sexual harassment (5,427 respondents) followed by "being forced to kiss or touch private parts" (2,472 respondents) and "being forced to undress or expose private parts" (1,245 respondents). A smaller number said they had been "forced with or without violence to accept or provide oral, vaginal, anal or other intercourse" (726 respondents).
Female respondents said the majority of perpetrators had been boyfriends or girlfriends (25.6 percent), classmates and friends (21.1 percent), strangers (19.6 percent), or online friends (13.8 percent), while male respondents reported that perpetrators were mainly friends and classmates (38.9 percent), boyfriends or girlfriends (25.6 percent), or online friends (6.7 percent).
International studies have found similarly high rates of sexual violence and harassment. A survey of more than 150,000 U.S. college students in 2015 found that 23.1 percent of female undergraduates had experienced nonconsensual sexual contact involving physical force or incapacitation since enrolling at the college, including 10.8 percent who experienced penetration. The rate was even higher for transgender and gender-diverse students. In Japan, too, a government report said 35 percent of full-time female workers had been sexually harassed at work.
Though sexual violence and harassment remains an unresolved problem in China, attention to the issue is growing. On Aug. 29, a detailed report and map produced by a senior student at Beijing Normal University was the latest in a run of student-led initiatives on campus sexual harassment, while on Sept. 13, a singer's social media post about the sexual harassment of his sister saw the accused perpetrator fired.
More and more, students, survivors, and advocates are turning to social media platform like microblog website Weibo and messaging app WeChat to voice frustrations, expose perpetrators, or rally for change. Yet equally, social media can unleash a flurry of insensitive and even scornful responses. Earlier this month, the news of a 10-year-old girl being pregnant saw few internet users inquire about her welfare, giving rise instead to a new hashtag where Weibo users posted selfies showing off their own "innocence."
The China Family Planning Association survey also asked students about their attitudes to and experiences of sex and relationships.
While 31.3 percent of women believed they should not have sex until marriage, only 12 percent of men felt the same. Almost twice as many male respondents had had penetrative sex as female respondents, 28.4 percent compared to 14.9 percent.
However, there was no statistically significant gender variation to the respondents' answers on whether they would accept their partner having had pre-marital sex — 23.3 percent said no, 26.5 percent said yes, and 49 percent answered "it depends on the circumstances."
(Header image: A student sits alone on a staircase at a university in Jinan, Shandong province, April 9, 2016. Chen Ning/IC)