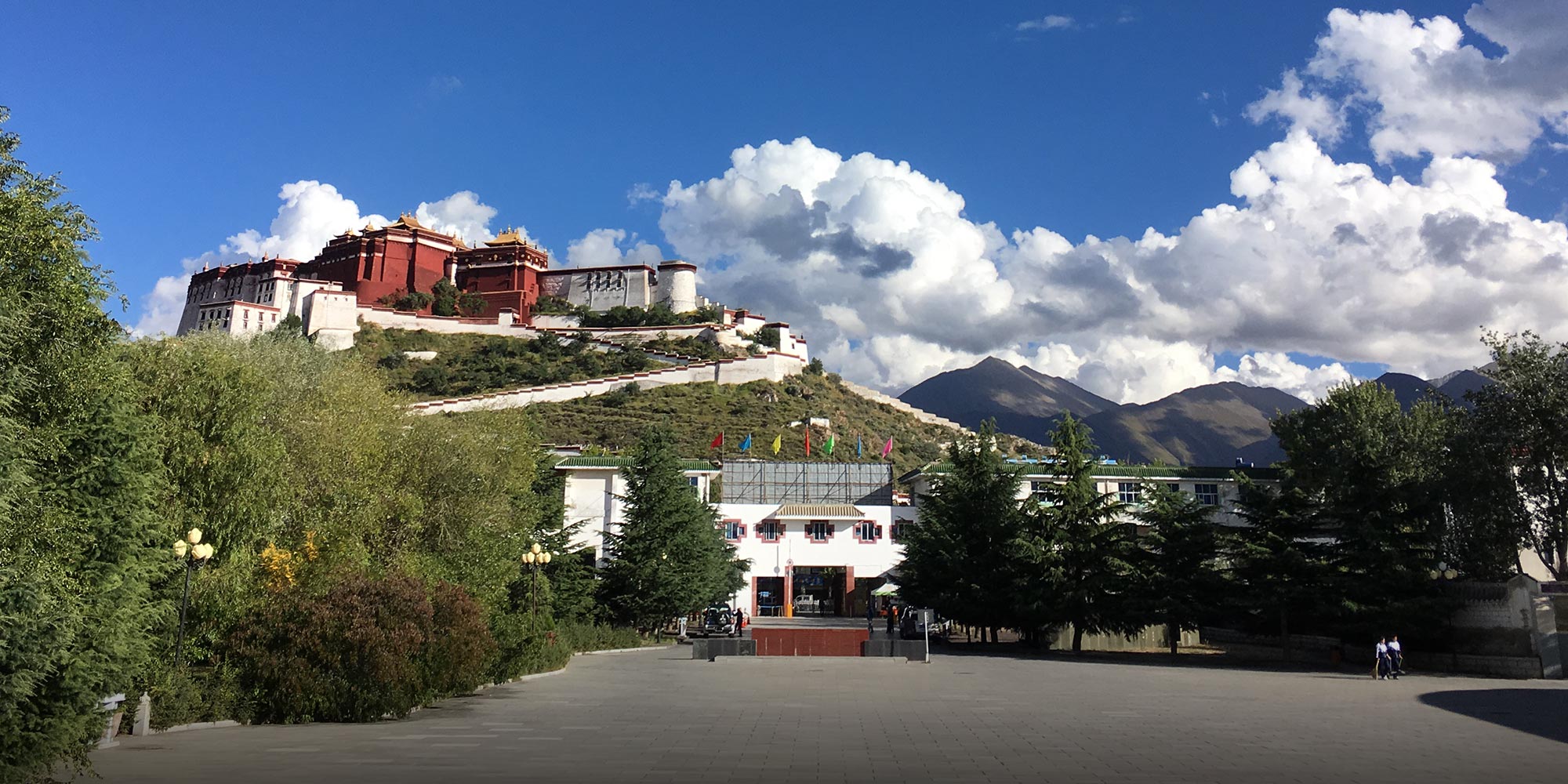 VOICES & OPINION
Tales from Tibet 2: A New Year Begins at Lhasa High
A freshly qualified teacher starts work on the roof of the world.
This is part two in a series. The first part can be found here.
I landed in Lhasa on July 16, and 10 days later received my formal notice of employment at Lhasa High School.
I was thrilled. Lhasa High is a particularly renowned school in these parts, with a history stretching back to before the Tibet Autonomous Region was established. This year happens to be its 60th anniversary.
Although Lhasa is in its name, the school is governed by the Tibetan Ministry of Education. Its students are drawn from all over the region. As the most revered high school around here, its student body is not only the largest, but also the most ethnically varied. The school recruits 16 classes each year, 10 of which are Tibetan, and six of which are Han; in fact, it has more Han students than anywhere else in Tibet.
The ratio of Han to Tibetan teachers is about one to one, and there are teachers from other ethnic backgrounds as well. Before my arrival, I was worried that I wouldn't be able to learn from senior staff. In fact, my worries turned out to be unfounded: There were already many experienced teachers who helped me hit the ground running. There were even recipients of the national "Top 100 Teachers" award, as well as exchange teachers from top high schools in Beijing and Shanghai.
The facilities at Lhasa High are also excellent. There is a multimedia room, a soccer field, basketball courts, tennis courts, a dance studio, a gymnasium, a biology park displaying models of all sorts of plants and animals, a geography park run along a similar theme, an auditorium, a convenience shop — the list goes on.
The beautiful campus is one-third woodland, which is home to 300-year-old trees. The leaves cast intricate, dappled shadows on the path between each grove. Little pavilions sit ensconced in their shade, and cold streams run babbling into little pools. Children take in knowledge surrounded by vibrantly colored gesang blossoms, which frame the splendid Potala Palace looming imposingly over the campus.
I've been assigned to the 10th grade as a new hire. I teach Chinese to two Han classes and am also the deputy homeroom teacher of one. Like all students in mainland China, my 10th graders all had to go through military training before they formally started school. Military training is held over 11 days in late August, when the heat is at its most stifling. The scorching highland sun tans the students' faces a darker hue, and those 11 days bear witness to their liveliness, endurance, and adaptability.
Now, military training is over, and we're back on our normal schedule. As I expected, the pace of work here is perfect for me. My workload is a standard 10 classes per week, plus two morning sessions and two evening study halls. That's not a lot of classes. I don't have to keep office hours either and am free to go about my own business after class is dismissed. Only one other high school in Lhasa offers such a level of freedom.
Located downtown, there are plenty of places to relax near Lhasa High. This summer, I have been spending many free hours wandering through the exhibits at the Shoton Festival — which celebrates the Tibetan tradition of drinking yogurt — and the Tibet Expo. Overall, I feel I have struck a good work-life balance.
Of the Tibetan students at the school, some are from Lhasa, while others hail from Shannan, on the Bhutanese border. Some come from Shigatse, the "Gateway to Everest," and some from the ancient forests of Nyingchi. Still more are from the Nagqu prairies, while others have travelled from among the Kham peoples of Chamdo, on the border with Sichuan.
As for our non-Tibetan students, some are from nearby provinces like Sichuan and Guizhou, yet others hail from such far-flung places as Gansu, Hubei, Hunan, and even Shandong. These are the children of parents who have migrated to Tibet for work.
The Han kids remind me of those I have encountered in the rest of China. Some of them are outgoing, some more reserved; some are troublemakers, some more cautious; and of course, some are more astute students than others. There are those who follow all my instructions, and those who doze off in class.
Maybe it's unfair to separate ideas of "Tibet" and "the rest of China" in the first place. My Han students all either have experience studying in schools outside Tibet, or have lived elsewhere. Aside from the higher altitude, stronger sunlight, and slower transport, life in Tibet isn't that different from elsewhere in the country.
Of course, I've only been teaching classes to Han students, which might be why I feel this way. I have adapted to the climate here very well, and sometimes feel teaching here is much the same as in other cities. If not for glimpsing the stark facade of the Potala Palace every day, or my elevated heart rate when I climb the stairs, I would probably forget that I'm in the highlands. I don't even need to learn Tibetan, as staff members teach in whatever language is their mother tongue.
I've been at this school a month and a half now, and I'm still as charmed by it as when I first walked through the door. Even better, I already feel proud to play my part in this wonderful community.
(Header image: A view of the Potala Palace from Lhasa High School in the Tibet Autonomous Region, Sept. 18, 2016. Zhang Min for Sixth Tone)