It's not often the outside world gets a peek into Yancheng Prison, a facility housing foreigners and high-profile lawbreakers such as government officials. But on Thursday a public account on messaging app WeChat shared a set of photos it claims show life inside the compound.
The prison, located in Sanhe City in northern China's Hebei province, is one of two in China run directly by the central government. The other one, Qingcheng Prison located in Beijing, is home to Bo Xilai and other high-level political prisoners, such as the so-called tigers in president Xi Jinping's ongoing anti-corruption campaign.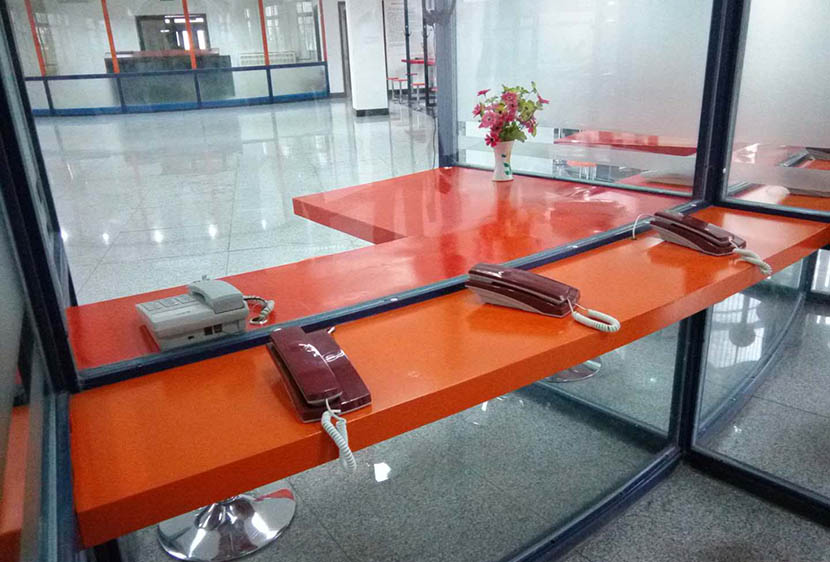 The meeting room for guests and prisoners at Yancheng Prison, Hebei province, Sept. 22, 2016. Li Lubao for Sixth Tone
Yancheng, founded in 2002, houses non-violent criminals. One of the compound's most well-known inmates is Bo's wife, Gu Kailai.
Visiting Yancheng is usually impossible, but Thursday's post was the second time in less than half a year an account named "Changanjian" offered a peek behind prison walls. Sixth Tone was unable to confirm whether the photos are authentic, but the account is backed by the Communist Party's Political and Legal Affairs Commission and often posts insider information.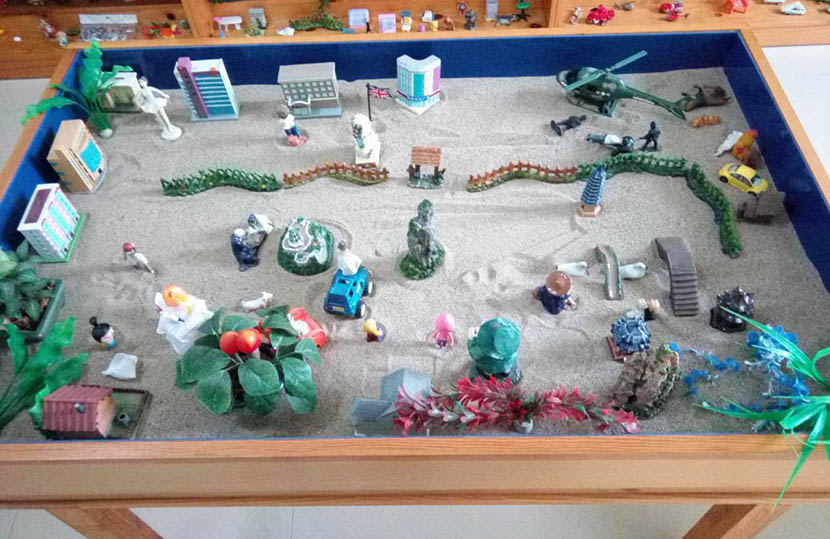 A sand table with toys, used for psychotherapy at Yancheng Prison, Hebei province, Sept. 22, 2016. Li Lubao for Sixth Tone
According to Changanjian, Yancheng Prison is not as bad as people think. "All the buildings here are painted in warm colors, which may immediately dispel nervousness," the post read.
The post included photos showing prisoners' living quarters, workspaces, and communal areas.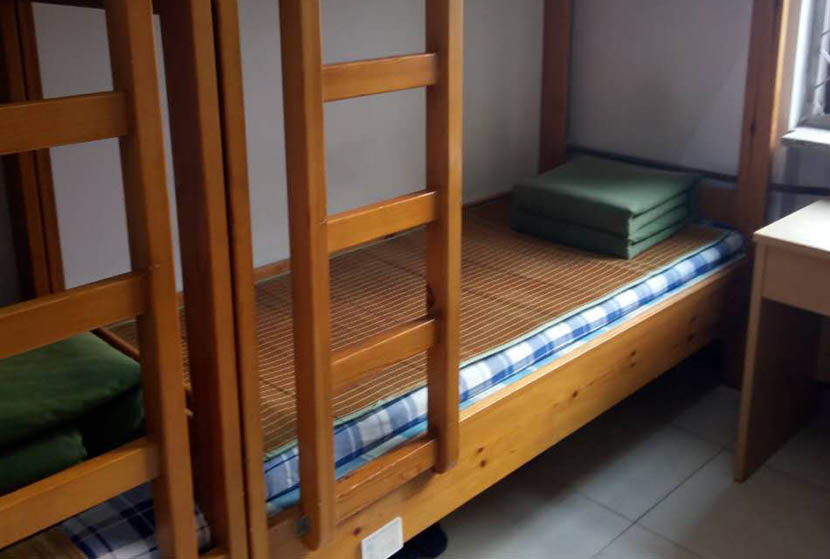 Bunk beds in a dormitory at Yancheng Prison, Hebei province, Sept. 22, 2016. Liang Ao for Sixth Tone
"The dormitories hold eight people. The bunks here are made of wood and have no sharp corners," wrote Changanjian. It said the workspaces are clean, using the so-called 5S approach. It admitted the canteen's food was perhaps not very good, but "it can keep people well-fed and guarantee nutrition."
(Header image: A police officer stands by the vegetable garden at Yancheng Prison, Hebei province, Sept. 22, 2016. Li Lubao for Sixth Tone)