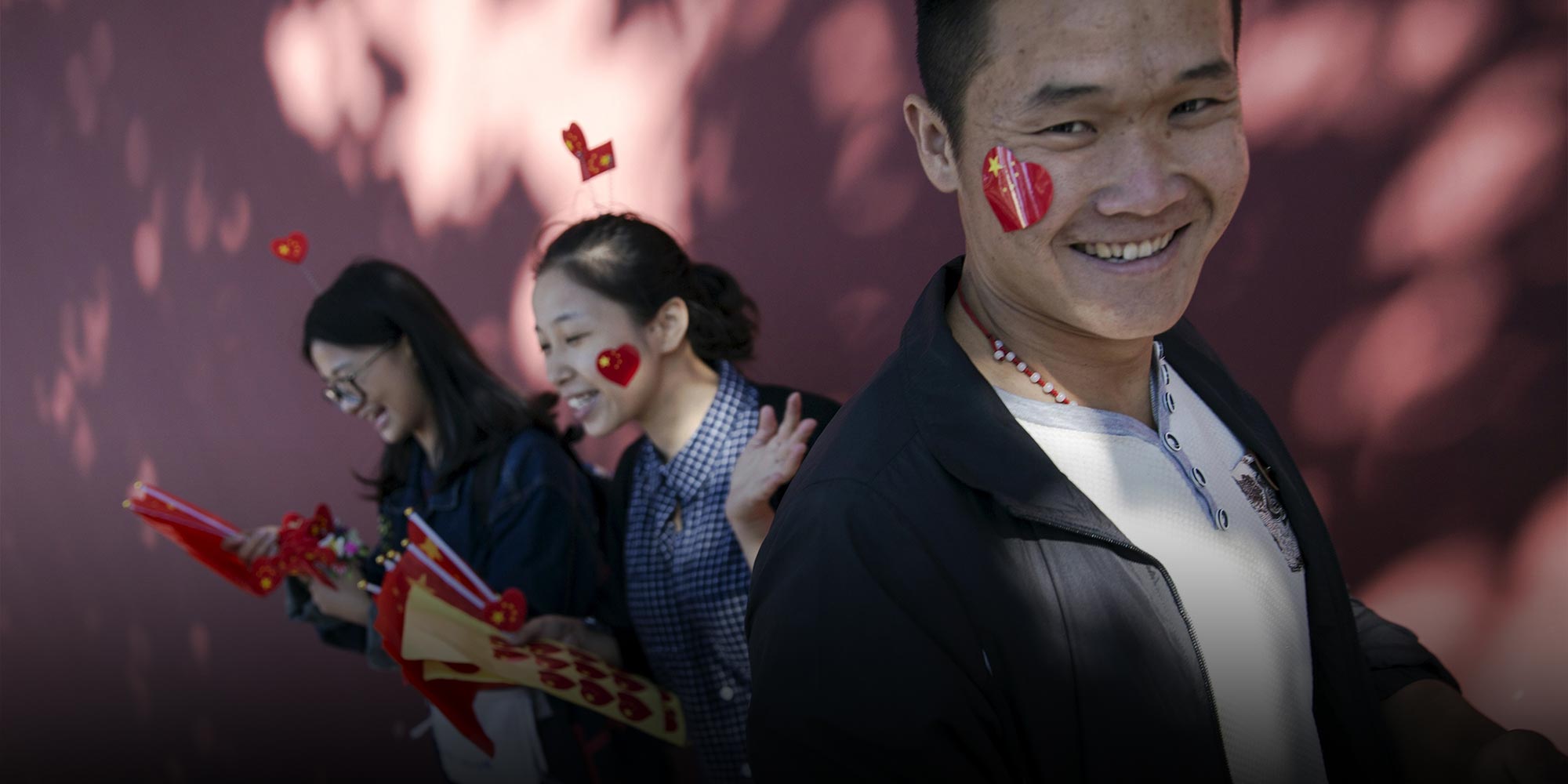 VOICES & OPINION
The New Wave of Unpopular Chinese Nationalism
Are we overestimating the power of nationalist sentiment in China?
Following the Permanent Court of Arbitration's July 12 ruling on the South China Sea territorial dispute, my colleague, an international relations expert, posted a message to his WeChat Moments timeline. He wondered if the ruling would negatively affect the way the Chinese public views the outside world, similar to the anti-American demonstrations that followed the 1999 NATO bombing of the Chinese embassy in Belgrade, and domestic reactions to the disruptions to the Olympic Torch Relay in 2008.
His concerns were shared by many observers. Some worried that the one-sided ruling would provoke serious popular protests. In 2012, anti-Japanese protests broke out when both countries escalated territorial disputes. Many sushi restaurants and Japanese-made cars were damaged. One banner even read "We must kill all Japanese, even if China is littered with graves."
The developments of the past two months, however, have proven that observers tend to overestimate the strength of Chinese nationalism. Although there have been isolated protests against American brands like KFC and Apple, the protests are incomparable to those of 2012 in terms of scale and violence.
In fact, the more jingoistic nationalists have found that it has become increasingly difficult to defend their patriotic rhetoric. Recently, I watched a video shot in a KFC restaurant by a female protester calling for people to boycott the company and trying to humiliate those eating there.
Naturally, the response of many customers was to simply evade the camera. What surprised me, however, was that a few customers actually confronted her. One young woman hit back by recording the protester on her own phone. Another customer tersely pointed out that the protester herself was using an Apple iPhone: "Smash up your iPhone, and I'll leave!" she yelled.
Similar behavior also met with severe backlash online. Some netizens posted photos of themselves eating KFC chicken with axes, toy guns, and signs reading, "Patriotic hooligans, try to harass me and I will take you out."
Since the 1990s, Chinese popular nationalism, and occasionally violent protests against Japan or the U.S., have attracted the attention of academics and the media alike. Some analysis has proposed a top-down model, maintaining that the government plays an important role in whipping up popular nationalism. In contrast, other analysis emphasizes that popular nationalism has taken on a life of its own, and that the government is losing its monopoly over the nationalist discourse.
Although these two views reach different conclusions, they have one thing in common: They both take popular nationalism as a given. The former proposition suggests that the Chinese government is able to stir up popular nationalism whenever doing so is in its interest, whereas the latter implies that existing nationalism may spur the government on to pursue expansionist foreign policies.
However, the extent to which those angry protesters represent the Chinese population as a whole is uncertain. The attitudes of the quiet majority are actually more diverse than many observers assume, but tend to be overlooked. The current debate between nationalists and their opponents on whether it is justifiable to boycott KFC further illustrates this diversity of opinion.
There are also interesting intergenerational differences to consider. People born between the 1960s and the 1980s seem more likely to share emotionally charged, fiercely nationalistic articles than those born after 1990. In comparison, the so-called post-'90s generation tends to be more confident in China's capacity to defend its territory.
Moreover, the domestic growth of KFC, McDonald's, Apple, and other foreign brands presents these people with a problem: How can you justify your decision to boycott some brands but not others? How about travelling abroad, or working for foreign companies?
Some news reports also claimed that anti-Philippines sentiment is widespread in China, referring particularly to the boycotting of dried Filipino mangoes on Taobao, China's largest online marketplace. But many people I know actually talked about such boycotts with a hint of self-mockery. One friend shared a screenshot of an online chat log between a Taobao seller and a customer, in which the customer asks if the dried mangoes are real Filipino products. An argument ensues as the seller first says that they are, but then denies it in the face of an impassioned nationalistic onslaught. Incensed, the customer finally writes: "Then you are either a traitor or a seller of fakes! Which is it?"
This conversation reveals that for many Chinese, the arbitration tribunal is certainly not high on their list of problems. Other issues, such as low-quality products, food security, and air pollution, are much more closely related to their daily lives.
As uncontrolled nationalism can make a country more likely to accept war as a solution, it is not difficult to understand why observers are so concerned about the rise of popular nationalism in China. Some Western scholars, such as Jack Snyder, have even drawn parallels with Chinese nationalism and its role in prewar Germany.
However, the public's response to calls to boycott Apple, KFC, and Filipino mangoes represents a check on unbridled Chinese nationalism. It is also imperative to distinguish nationalist sentiments from nationalist behavior; the prevalence of the former does not guarantee that ordinary people will actively rally behind the nationalist cause. While it is easy to express nationalist sentiments from behind a keyboard, many would surely think twice before supporting any policy that demanded personal sacrifice.
(Header image: A man smiles after placing a sticker in national colours on his face near Tiananmen Square in Beijing, Oct. 1, 2015. Damir Sagolj/Reuters/VCG)