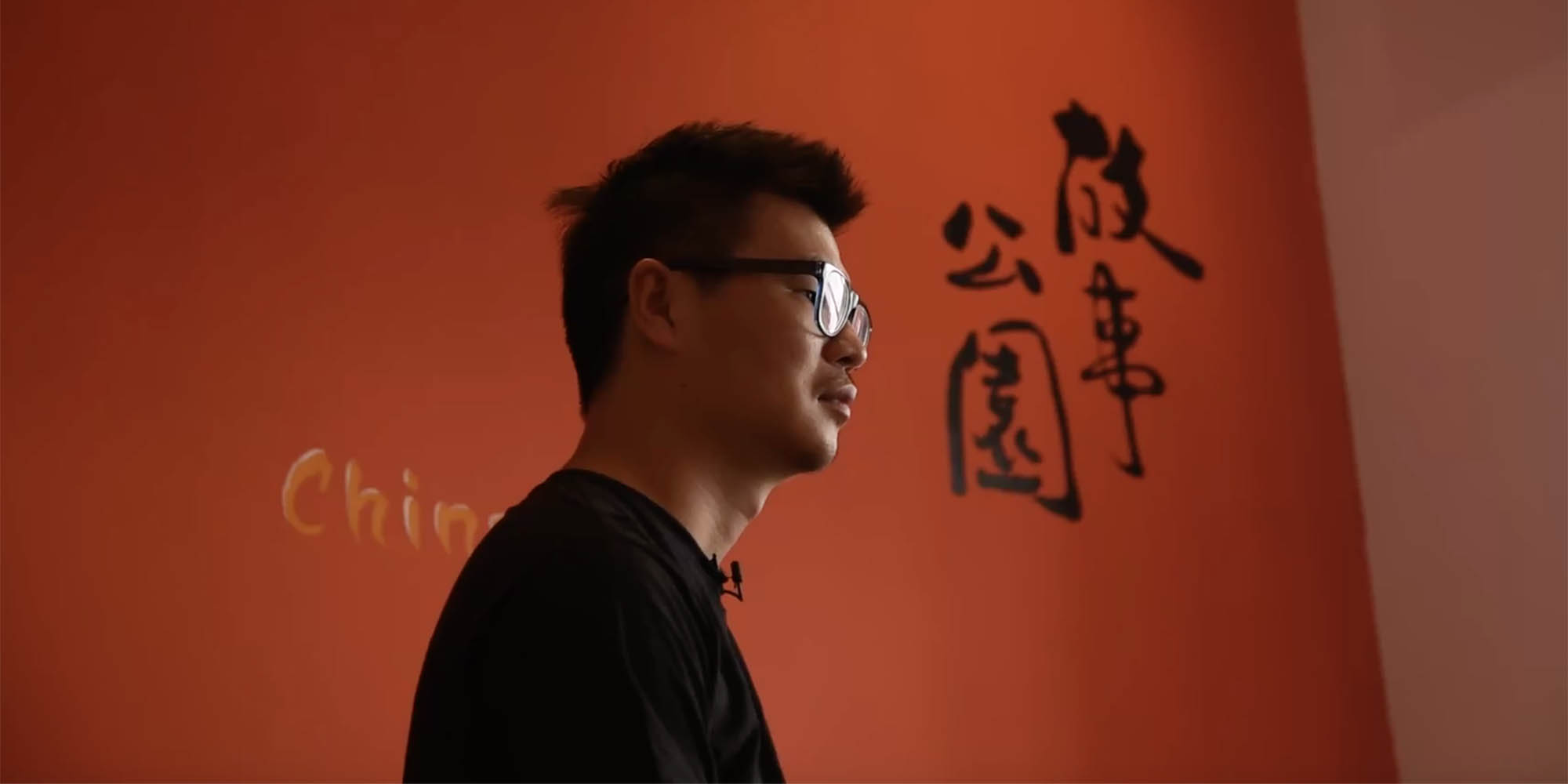 FEATURES
News Buzz to Biz III: Reporter Uncovers People's Ordinary Tales
Online writing community puts Chinese people in the center of their own story.
This is the second interview in a series of articles about China's WeMedia content creators. You can find interviews one, three, four, and five here.
In a European-style house in the former French Concession of Shanghai, Li Zixin incubates stories of the people, by the people. Together with three co-workers, Li runs a storytelling project called "China 30s," an online platform that provides insights into the real lives of young Chinese people.
On Li's site, recent stories include those of Wu Dong and Lei Bin. Wu, a marathon runner and triathlete in Hangzhou, started running at age 32 to shake up his mundane life as a middle-aged white-collar worker in one of China's biggest telecom companies, China Mobile. He ran out of that life and charged into a startup project: an app dedicated to providing advice for aspiring or amateur runners.
In the other story, Lei describes his life as a "relationship engineer," as he refers to himself. He writes about how he stages scenes to match couples or break them up, depending on instructions from his clients. But he has seen his own passion for love wither, even as his business has boomed.
There are no stories of celebrities on China 30s. Li, a 37-year-old former reporter, believes there is value in reporting ordinary people and their many compelling stories. He also believes that non-professionals can be good "reporters." The stories, after all, are about them, and they know themselves better than any journalist could.
When Li entered media over a decade ago, there was a clear gap between journalists and non-journalists. If a reader wanted to be involved in the content-generation process, the only way to do so was by submitting letters, he said. But today's new media technology has changed all that.
Born in 1979 in the southern Chinese province of Guangdong, Li graduated from the prestigious school of journalism at Beijing's Renmin University of China in 2002. Since then, Li has worked for several newspapers, including Guangzhou-based 21st Century Business Herald and Shanghai-based The Bund. He has left journalism twice. The first time was in 2004, when he decided he needed to develop his skills and gain some life experience outside of the media bubble. After that, he started a public relations agency with some friends, worked for Shantou University in Guangdong, and in 2009 got a scholarship to study international public policy at the University of London. When he returned to China in 2011, Li started China 30s and joined The Bund, a weekly newspaper, to report on international news in Chinese. In 2014, he left journalism for the second time to devote himself full-time to China 30s.
At first, Li used China 30s as a blog to tell the stories of people his age, whom he affectionately refers to as the "Chinese sandwich generation." Like the bacon one might find wedged in the middle of a sandwich, these people in their 30s are caught between the dual burdens of providing for their parents and providing for their children — between their dreams and a very different reality. 
Over the years, China 30s has evolved into a larger project, featuring online and offline writing workshops, and a nonfiction writing program called "Cocoon Break."
"Writers know that writing is sometimes like spinning yourself into a cocoon. It's lonely and depressing, and no one understands you," wrote Li for the project's first collection of stories. "This is especially true for unknown writers, who are waiting for the cocoon to break."
The workshops teach writing enthusiasts the skills they need to hone their craft. Li charges 800 to 1,000 yuan ($120-$150) for a course of four to five sessions. He also provides writing courses for companies and institutions, the earnings from which help fund his passion projects. But Li is in no rush to commercialize China 30s, hoping instead to safeguard its independence.
The Cocoon Break program was launched last year. Sixteen amateur writers, including a full-time mother, a fighter jet engineer, and a Chinese businessman selling mobile phones in Malawi, were selected to participate for free. Li invited 13 top journalists and nonfiction writers in China to open online courses for them. The tutors included Zhang Lifen, the former editor-in-chief of Financial Times Chinese, and Lin Shanshan, a writer with Esquire magazine's Chinese edition.
A collection of their works was published as a book in June, and some of the articles have already caught the attention of mainstream media, in addition to Chinese social media.
"The stories these individuals have experienced may be ones that traditional journalists are unable or unwilling to record," said Li. "I want to know what the people of my generation are doing. So many of their stories go unnoticed."
Sixth Tone: Can you describe China's "sandwich generation" and the world it inhabits?
Li Zixin: I previously defined the "Chinese sandwich generation as the people born between the late 1970s and 1984. What's special is that they grew up during the reform and opening-up policy. They are also the first international generation of Chinese: They speak better English than previous generations, and they've had more chances to go abroad and have a look at the world. They crave independence and their own distinct lifestyles — and this sometimes brings them into conflict with the more traditional values imposed by their parents.
In general, the parents tend not to have received higher education, and might have been laid off or faced other forms of turmoil in the 1990s, brought about in part by the hectic restructuring of state-owned enterprises. Some of them retired early, and so they shifted their focus to their children. From the mid-1990s, the whole country has been upholding a single value: the pursuit of wealth. The parents of the sandwich generation, who lack a sense of security because of the struggles they endured, want their children to find stable jobs, to make a lot of money, and to get ahead of everyone else.
Sixth Tone: What are the advantages of ordinary people engaging in writing about themselves?
Li: I think the strength of ordinary people is that they live within "the news." They are the protagonists of those stories. Journalists cannot live every aspect of every story. In reality, it is only the amateur reporters around us who can. The encounters and experiences of these ordinary people provide such rich material for nonfiction writing. I think they have such an advantage over actual reporters because they don't make assumptions or snap judgments the way journalists sometimes do.
Sixth Tone: What do they hope to achieve from writing?
Li: I think their greatest reward is a sense of accomplishment that's different from the success they achieve in their work or business. For people who have never worked in media- or culture-related fields, they feel the experience of writing to be refreshing. And journalism, in spite of its decline, still has a halo around it in some people's eyes. They may never have had the chance to enter journalism, perhaps because of arrangements by their parents or other factors. When they have taken great strides in one field, they may find they want to write about that part of their life. I think this, in part, is what brings them fulfillment.
Sixth Tone: Other than the advancement of technology, what are the social factors driving grassroots writing and reporting forward?
Li: The most prominent bit of background is of course the fact that our personal interests and thoughts are more and more respected. Another factor is that freelance writing has become fashionable again — people understand and accept it as a profession, so freelance writers don't feel the same pressure they used to.
Sixth Tone: If ordinary people can use new media technology to function as reporters, how much space is there for traditional media in the age of new media?
Li: In China you need to obtain a certain qualification to be a reporter. Professional journalism is still a trusted source of information, as it has a mature system to process news incidents and distribute stories. But reporting by ordinary people can be a good supplement to this system. Some of these amateur reporters could even become key figures in the industry. In fact, I think this situation will be the norm in the future.
In the past two or three years, many of the articles on WeChat have been commentaries, or pieces intended to amuse or provoke people. Content producers don't do real interviews. You can see that the void is not being filled, and it's hard to say if it ever will be. I think the trend toward content for entertainment replacing "serious" content may last for years. Society is not always perfect, so maybe we should anticipate something new to fill the gap.
Sixth Tone: How will the rise of new media and the decline of traditional media affect China?
Li: I think the tendency will be for state media to remain strong and further embrace the market. On the grassroots side, however, content producers will start sprouting up to fill a certain niche for readers. Content for entertainment will be sought after. For the content in between — content that is not for entertainment but is produced by individuals and smaller organizations — its space will be reduced.
This may lead to fewer channels providing readers and audiences with information. If you are not an expert on the media industry, you may find yourself faced with two options: getting your news from state media, or sourcing your "news" from more entertainment-focused WeChat accounts. But for content outside these areas, you may find it hard to obtain, as these content producers will be the ones struggling to survive.
If you know how to dig, though, then you can find what you're looking for. The development of technology — and of society in general — will facilitate the dissemination of more information and opinions, although these might appear in hard-to-find places.
With contributions from Zhou Yinan.
(Header image: Li Zixin at his office in Shanghai, July 27, 2016. Yang Shenlai/Sixth Tone)