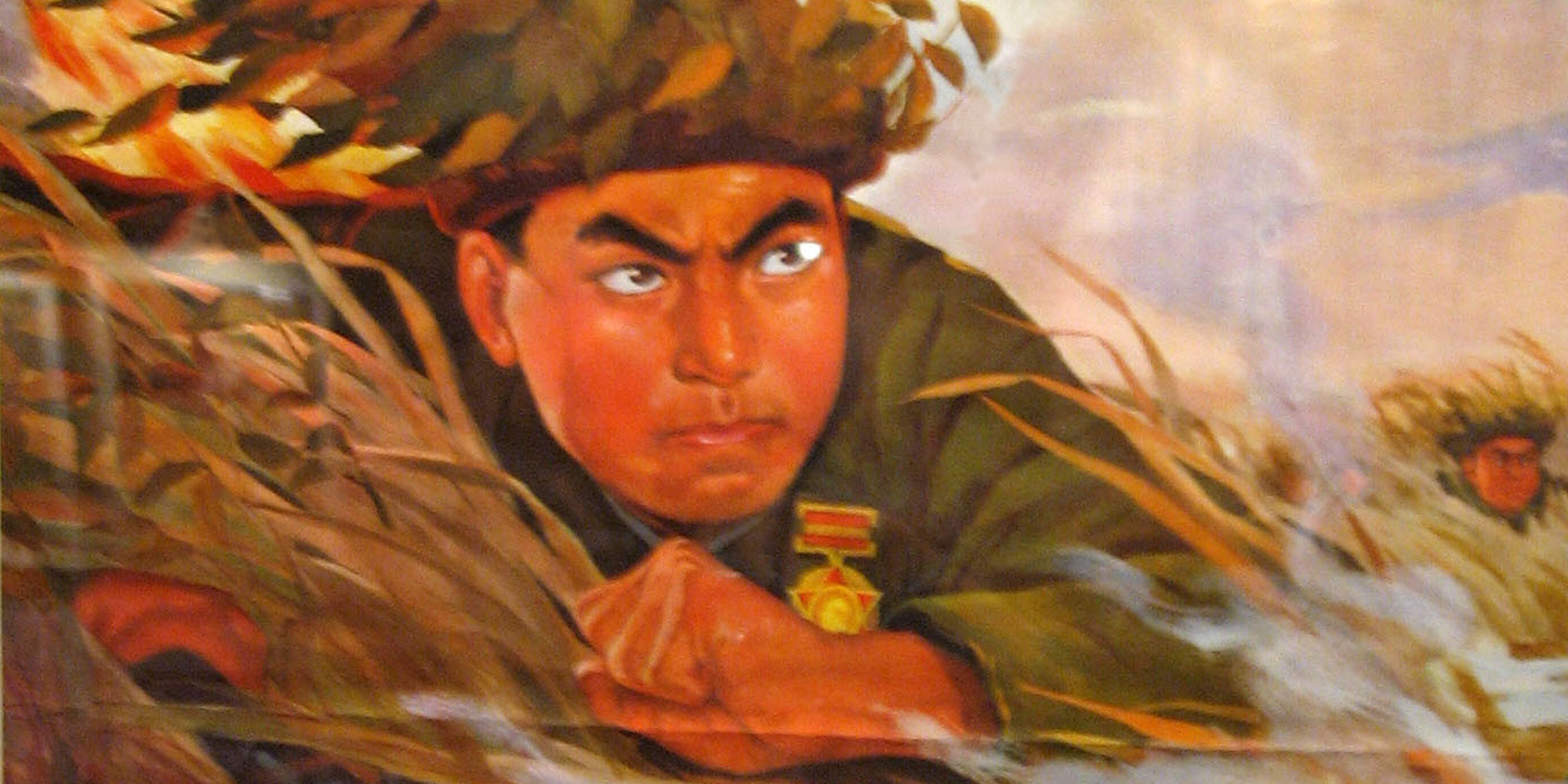 NEWS
Mocking Martyrs Is Out of Line, Beijing Court Decides
Once revered, folk heroes are questioned by some people.
Internet celebrity Sun Jie and herbal tea maker Jiaduobao Group should apologize to the family of martyr Qiu Shaoyun for defamatory social media posts, a district court in Beijing ruled Tuesday.
Qiu is one of several martyrs celebrated in Chinese society. According to school textbooks, Qiu was a 26-year-old soldier who died as a hero during the Korean War of the 1950s. The story goes that Qiu was hiding in some tall grass when a bomb was dropped nearby, and, in order not to betray the location of his unit, Qiu chose not to move and was burned alive.
For decades, state media and school books alike have taught readers about the heroic exploits of figures like Qiu. But as China modernizes and the internet has given space to a plurality of voices, more and more people speak of Mao-era folklore with less than reverence.
Sun, a social media personality with over 9 million followers, had made fun of Qiu's death on his Weibo microblog in May 2013. "Since Qiu Shaoyun didn't move one bit in the fire, diners refused to pay for food cooked on only one side," he wrote. "They think roasted Lai Ning is better," he added, referring to another national hero, a 14-year-old boy who died while helping to put out a mountain fire in 1988.
Jiaduobao, the manufacturer of an eponymous herbal tea soft drink that's a household name in China, stoked the issue further with a Weibo post in April 2015. The post was addressed to Sun and said, "As herbal tea makers, we support you in becoming the CEO of a barbecue shop."
Many Chinese net users criticized the post, and some said they would boycott the brand. The company published a statement in the same month saying it hadn't been aware of Sun's earlier microblog entry. Around the same time, Sun, too, admitted his post had been inappropriate, and said he deleted it shortly after posting.
Despite the retractions, in June 2015 Qiu's brother, Qiu Shaohua, filed a defamation lawsuit at the Daxing District People's Court. The same courtruled in his favor on Tuesday, ordering Sun and Jiaduobaoto apologize publicly on five consecutive days and pay a symbolic compensation of one yuan ($0.15) to Qiu Shaohua.
According to a report from The Paper, Sixth Tone's sister publication, the court argued that Sun's post hurt not only Qiu Shaoyun's family, but also the public because Qiu's sacrifice and patriotic spirit are widely recognized by Chinese society.
Most internet users supported the court ruling. "Verbal abuse in cyberspace should be stopped," one user commented on The Paper's article. But others questioned whether Qiu's story had any basis in fact. "When it comes to fabricated 'heroic deeds,' there is no need to apologize," wrote one Weibo user.
In the face of split public opinion about the value and veracity of hero folklore, this is not the only case that has gained public attention recently.
Earlier in the year a historian was ordered to apologize for questioning a similar martyr story. In June, another Beijing district court ordered Hong Zhenkuai, a historian and former managing editor of the liberal magazine Yanhuang Chunqiu — "China Through the Ages," as the name is sometimes translated — to apologize to the families of war heroes Ge Zhenlin and Song Xueyi, two of the legendary "Five Heroes on Langya Mountain."
Hong had written two articles in 2013 that had questioned details in the Lanya Mountain narrative of five brave soldiers who jumped off a cliff to avoid capture by the Imperial Japanese Army during World War II. Only Ge and Song survived, caught by trees on the cliffs. Hong told The New York Times that he had not defamed the men, but that he had been punished rather for casting doubt on China's official version of history.
But while even some fierce nationalists may see the scholarly value in Hong's historical criticisms, many Chinese readers saw Sun's social media post as pure thuggery, and evidence that some internet celebrities will do anything to get attention from the public. A user called "Internet Addict Girl" commented on The Paper's article about the case: "Making a joke out of martyrs, what a disgrace! There's really no limit to how low these internet celebrities will stoop!"
(Header image: A propaganda poster depicting Qiu Shaoyun at an art exhibition in Gwangju, South Korea, Oct. 31, 2016. IC)