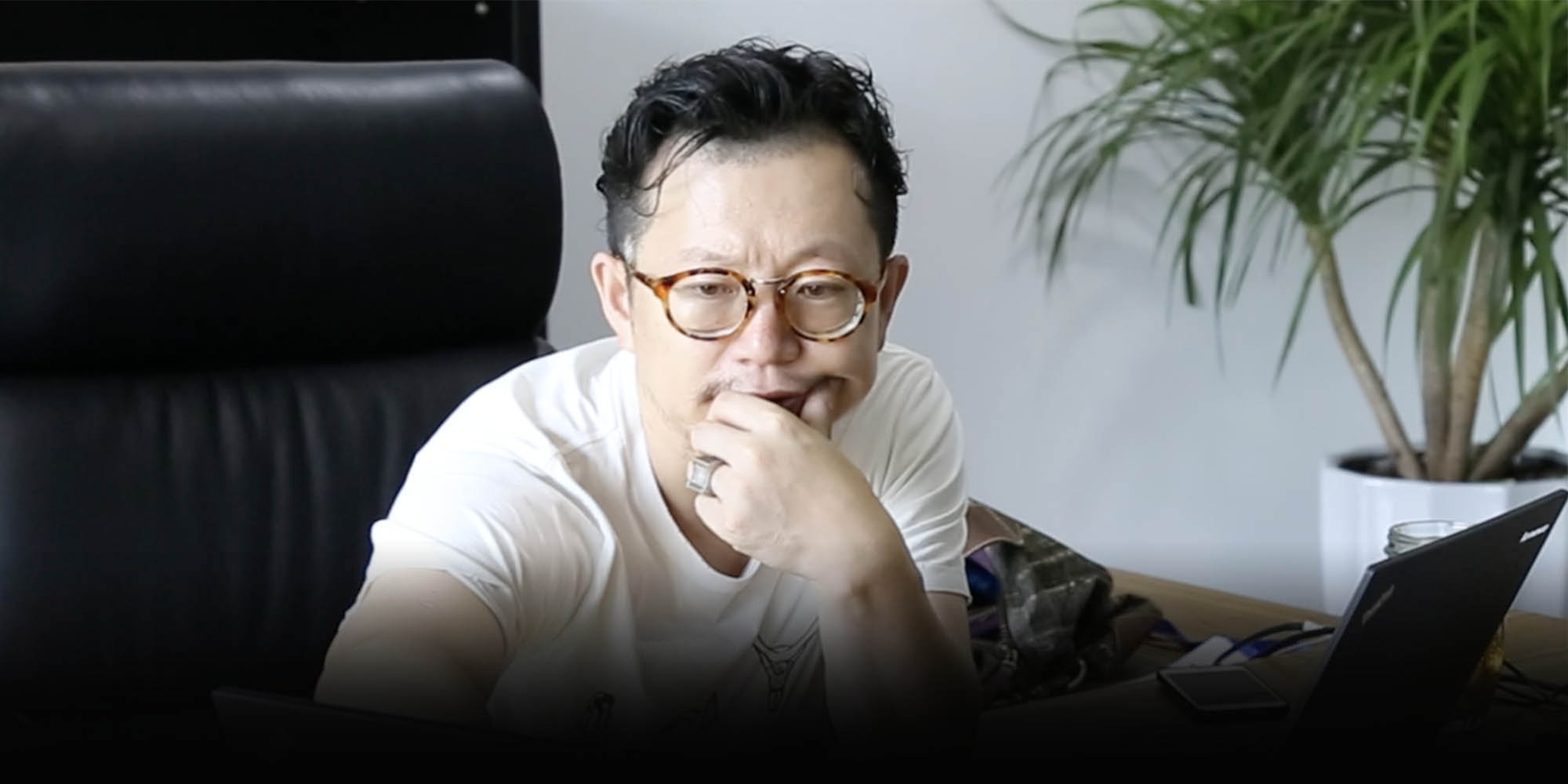 FEATURES
News Buzz to Biz V: From Magazine Editor to Movie Producer
Former editor at 'Elle Men' Wang Hong abandons traditional media to try his hand at film making.
This is the fourth interview in a series of articles about China's WeMedia content creators. You can find interviews one, two, three, and five here.
For journalists leaving media and embarking on careers in content entrepreneurship, the Chinese film industry offers possibilities. After all, both movies and newspapers revolve around telling good stories.
Wang Hong, the former managing director of Elle Men magazine's Chinese edition, is one such media veteran who has joined the movie industry. Partnering up with Jia Zhangke, director of art films "Still Life" and "Mountains May Depart," Wang hopes to tap the potential of the booming Chinese movie market by making films based on reality.
Forty-year-old Wang — also known by his pen name, Wang Taibai — spent nearly half of his life in traditional media after graduating from Peking University in 1997 with a degree in Chinese language and literature. He worked for such prominent publications as the Guangzhou-based 21st Century Business Herald and the Shanghai-based Oriental Morning Post before moving on to Elle Men. (The Oriental Morning Post is a subsidiary of the Shanghai United Media Group, the parent company of Sixth Tone.) 
During that time, his reporting beats included business, culture, and entertainment. Wang's experience writing movie reviews is what helped him find common ground with the director Jia. The two men also share common values when it comes to observing China and the changes it is undergoing. Their collaboration took shape in May of last year, when Jia announced the launch of his filmmaking company, Fabula Entertainment, at the Cannes Film Festival. Wang is now the company's CEO.
Together, Wang and Jia want to examine social conflict in China and explore the changes and diversity of Chinese society through their movies. One topic Wang is interested in is the choufu, or "hate the rich," complex, which is prevalent in today's China. Other topics he hopes to explore include the evolving roles of women and the emergence of subcultures. Despite the near-universal craving for wealth, images of rich people in China's fictional works and mass media are nearly always negative. Wang thinks this mentality goes against the grain of where Chinese society is heading. "We all want to have a better life, and that life must entail material well-being," he said. "It can't be all negative."
In addition to creating original movie scripts, Fabula Entertainment also adapts novels, including "Paradox 13" by the Japanese sci-fi writer Higashino Keigo. 
Wang's retreat from traditional media was gradual: It started over a decade ago, when he reported a story about a labor dispute at a gas company in Nanjing, capital of the eastern province of Jiangsu, for the 21st Century Business Herald. Encouraged by the presence of a reporter, one worker decided to end his strike and return to work. Later, Wang learned that the worker died in a car accident on his way back to work. This event strongly affected Wang. "People thought journalists were big, important figures — they thought I could help them," he said. "I wasn't sure how influential my two articles were, but I was sure that my being there had brought hope to someone, someone who then died."
Thereafter, Wang began to feel his motivation ebb. In addition, he didn't like the pure rationalism of journalistic writing. "Individual color is often downplayed in China's news writing," he said. "But in actual fact I don't think facts, knowledge, or theory alone can enable the best communication between people." Wang changed his focus to reporting on culture, sports, and entertainment before starting the movie company with Jia last year.
China's box-office earnings reached 44 billion yuan ($6.6 billion) last year, and this year promises an even higher figure. Wang's movie company Fabula raised 30 million yuan from investors in the month of April.
For Wang, the emergence of content entrepreneurship is a good thing. "Content, in essence, is communication among people, the exchange of knowledge and ideology," he said. 
Sixth Tone: Is creating content for a movie dramatically different from writing for a newspaper?
Wang Hong: It's not so different, it's just that I use different elements and tools now. Films can perhaps arouse a greater response in people's senses. As for the written word — the press — visually speaking, the channels through which it engages people are perhaps narrower, more closed. Film can use music and call on other senses, a tool that can enable such meaningful interaction.
Sixth Tone: Why do you think journalists go into content entrepreneurship?
Wang: Firstly, it has to do with the payment system in traditional media. In the past 10 years or so, traditional media in China gathered people with the best writing skills, the greatest aspirations for society, and the deepest curiosity. But journalists' salaries don't match their contributions. This is an important factor that has led to the decline of our industry. Besides the dreams and moral burdens they bear, journalists have their own needs. They can't sacrifice their personal lives for their careers.
But there is nothing to be sad about. The human race is destined to face all kinds of changes. New industries and new technologies emerge to facilitate interpersonal communication. The supremacy of newspapers is long gone, and the fragmented information found on social media better fits our age. People are anxious and busy. Information that's presented in a short, simple, and pleasant way may meet our current demands better.
Sixth Tone: Is content entrepreneurship sustainable?
Wang: I think it's sustainable though the practicality of these content start-ups isn't particularly strong, which I think is a good thing. It proves that people care about spiritual well-being. People don't make money by building furniture or selling mobile phones. They sell content. Such content means communication with people. It means the exchange of knowledge, information, and aesthetics. Whether or not the knowledge, information, and aesthetics are themselves good, or void of fallacy, at the very least I think the trend is a good one.
Sixth Tone: How will censorship by the authorities affect your films in the future?
Wang: Censorship is sometimes just an excuse. If there isn't any government censorship of the content, there is still "censorship" by the investors, by the market, and by our own aesthetic standards. We can't blame censorship alone for a lack of good movies. As a longtime journalist, I understand how it goes. The likelihood of getting past the censors is one of the first things we consider when developing a project. If one spends a lot of time and money on something that cannot be shown to an audience, it's obviously a huge failure for any company.
Sixth Tone: Are you worried that censorship will be tightened in the future?
Wang: No. It's just like how we deal with problems in our daily life: There's always a way to find compromise between two parties at odds with one another.
With contributions from Zhang Zhiwen.
(Header image: Wang Hong at his office in Shanghai, Aug. 22, 2016. Liu Lu/Sixth Tone)