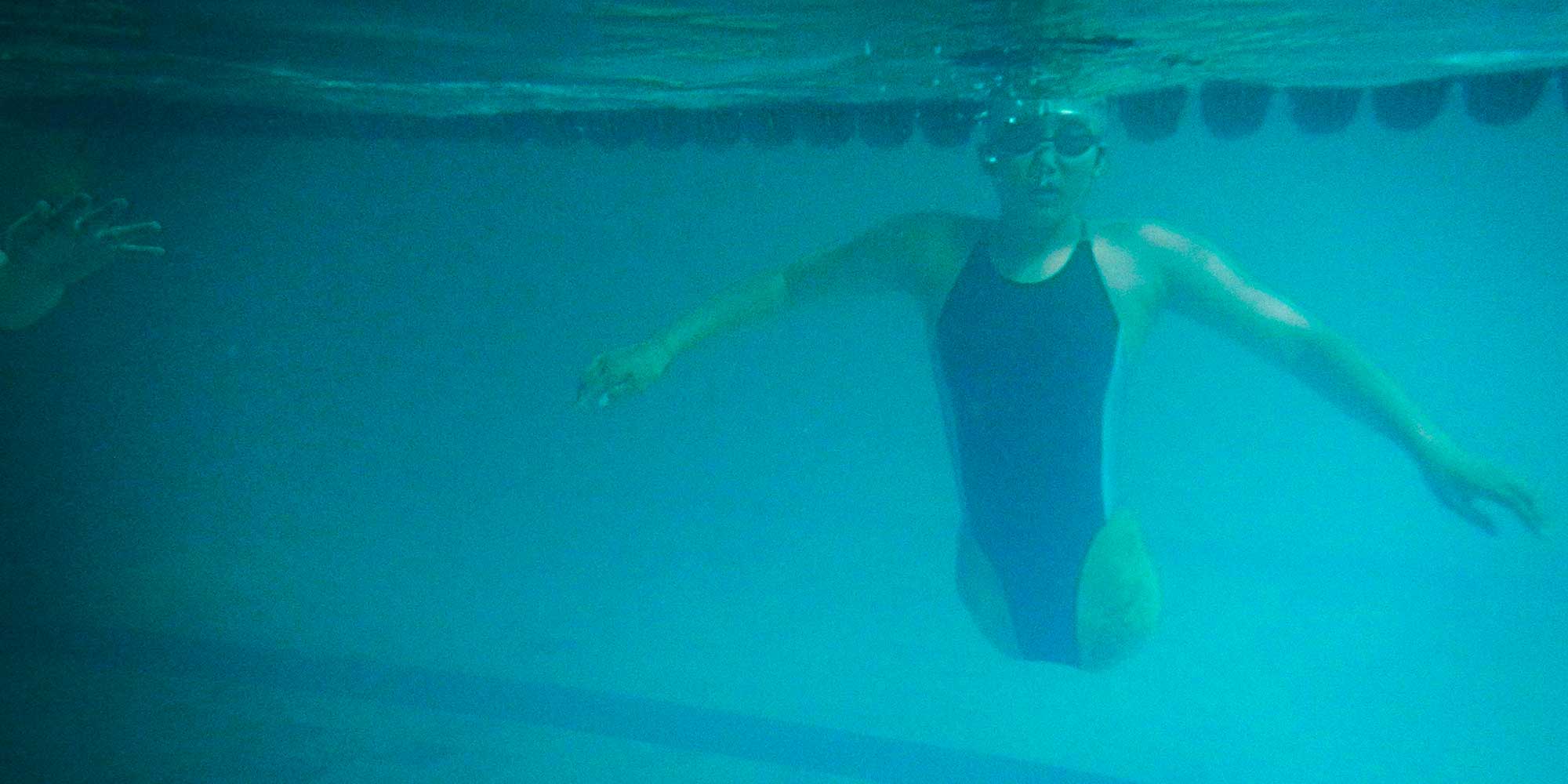 NEWS
'Basketball Girl' Rebounds as Paralympic Swimmer
Disabled athlete achieves lifelong dream of participating in Paralympics.
A 19-year-old swimmer known as "the basketball girl" made a splash during the 2016 Rio Paralympic Games. Qian Hongyan lost her legs at the age of four, but that didn't stop her from chasing her dream.
Though Qian didn't make it into the final round for the women's 100-meter breaststroke SB5 (a designation for athletes who don't have legs or have legs but cannot move them), taking part in the games was her "greatest achievement," she told state-owned Xinhua News Agency.
When she was 4 years old, Qian was hit by a truck as she was crossing the road in her hometown in Luliang County, in southwestern China's Yunnan province. Surgeons were unable to save Qian's legs, and a friend also involved in the accident died. "I just remember that when I woke up, my legs felt very cold," Qian told China Daily in 2008.
To improve Qian's mobility, her grandfather cut a wide hole in a basketball, placed Qian inside, and gave her wooden paddles to "walk" with. It was the only solution the family could afford, and it worked. When a news report and accompanying photo were republished in newspapers nationwide, Qian became known as "the basketball girl."
Qian's story raised awareness about the plight of disabled people in China's vast countryside. Today Qian said she prefers the basketball to a wheelchair, though she has been fitted with a set of prosthetic legs. It took more than an hour for Qian to commute to her elementary school, just a seven-minute walk away for someone with full mobility. After her first five years of trekking, she'd worn through eight basketballs, according to newspaper Life News.
After receiving a prosthesis in Beijing with the help of donations, she joined a swimming club for disabled teens in Kunming, Yunnan's capital. She said that learning to swim was as difficult as her early days of learning to maneuver wearing a basketball. In the pool Qian struggled to control her orientation and balance. Practice eventually dissolved any feelings of inferiority she once had. "I used to envy my classmates a lot," Qian told China Daily. "After school, they always went home running and jumping, but I couldn't do that. But when I'm in the water, I'm the same as them, and this is the reason why I love swimming."
According to Xinhua, Qian swims over 10,000 meters in the pool every training day. In return for her hard work, she's won gold medals in provincial and national competitions. And in the summer of 2016, "the basketball girl" made it all the way to Rio.
"Before I learned to swim, I was 'the basketball girl.' I walked out my home and saw the world from a low angle. Then, after I was fitted with a pair of prosthetics, I saw the world at my regular height," Qian told Xinhua in Rio. "Since I started swimming and taking part in the Paralympics, I now feel like I have a much wider worldview."
(Header image: Qian Hongyan poses underwater at the South of the Clouds Swimming Club in Kunming, Yunnan province, Aug. 14, 2012. Tian Baoxi/VCG)