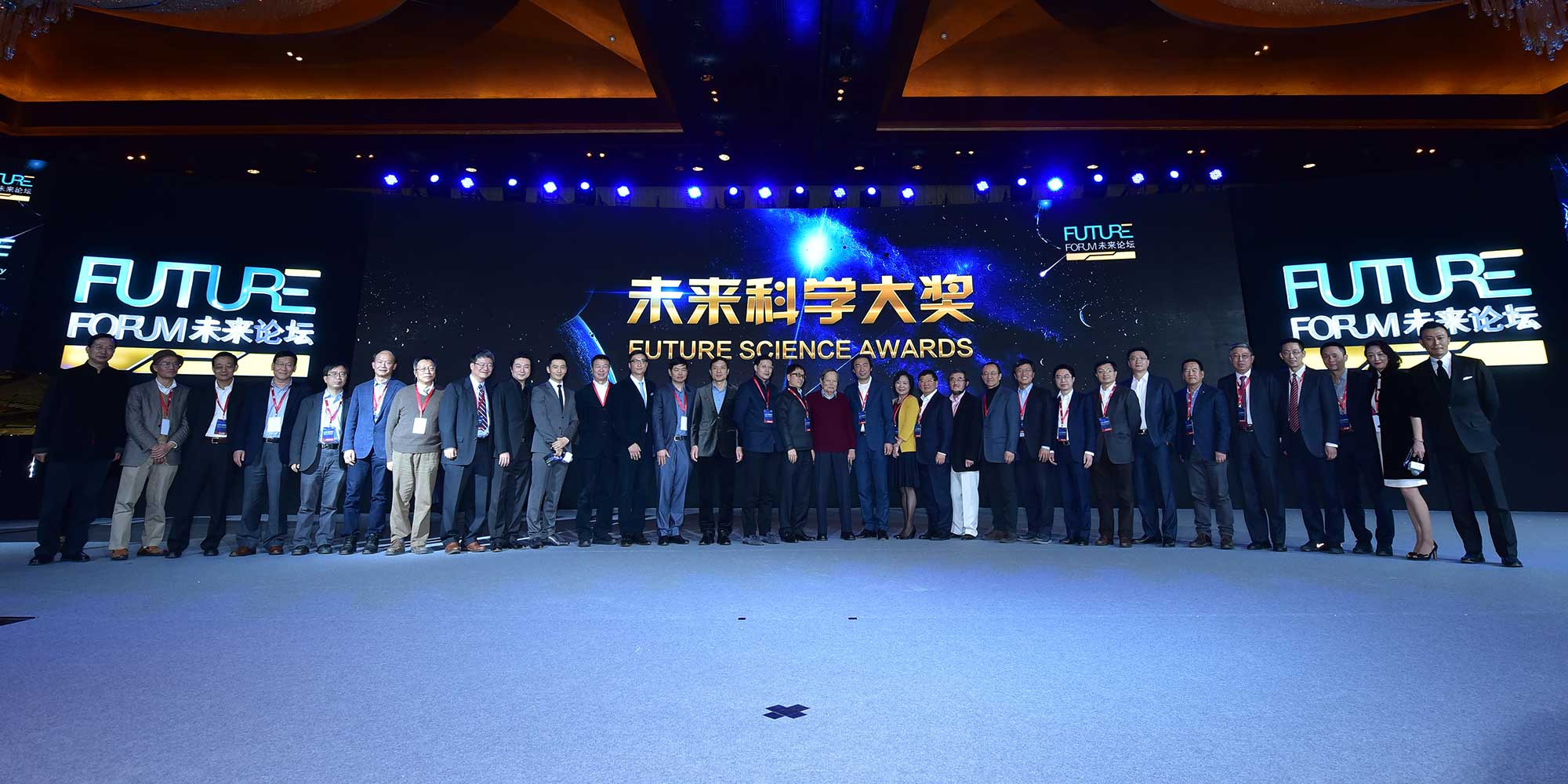 NEWS
First $1 Million 'Future Science Awards' for Chinese Academics
Businessmen sponsor big cash prizes for research into diagnostic techniques and electronic materials.
Two of China's top scientists, physicist Xue Qikun and chemical pathologist Dennis Lo, have been named the first recipients of the Future Science Awards, a newly established set of annual awards worth $1 million each, to honor excellence in Chinese research.
Xue, based at Tsinghua University in Beijing, was honored for his research into materials that could be useful for low-power electronics and quantum computing, while Lo, a professor of medicine at the Chinese University of Hong Kong, has pioneered non-invasive blood tests that can detect potential health issues, such as Down syndrome, in unborn children.
The recipients of the awards were announced on Monday afternoon. The small-scale ceremony was broadcast through Inke, a live-streaming smartphone app.
When called by phone to inform him of the award, Xue said he was pleasantly surprised. "I'm very appreciative of and grateful to the community for thinking that my work is worthy of this prestigious award," he told the anchor of the broadcast.
The cash prize of $1 million is similar to the amount awarded for a Nobel Prize, which is usually just under $1 million, depending on the Nobel Foundation's earnings each year. Both the Nobel Prize, initiated by the inventor of dynamite, Alfred Nobel, and the Future Science Awards are privately funded.
The accolades are awarded by Future Forum, a nonprofit organization established in January 2015. In cooperation with academics and corporations, Future Forum holds lectures and seminars to promote science, and an annual award ceremony was announced earlier this year. The Awards are funded by Chinese businessmen.
The Beijing-based organization has said it hopes the Future Science Award will come to rival the Nobel Prize, even though not everyone in the international research community is eligible to win. The awards can be awarded to Chinese nationals — defined by the organization as people from the Chinese mainland, Taiwan, Hong Kong, or Macau — or people from other countries who further scientific research in China.
Businessmen Robin Li, chairman and CEO of Baidu, and Yang Yuanqing, CEO of Lenovo, initiated the awards, together with scientists Shi Yigong, dean of life sciences and vice president of Tsinghua University, and professor Rao Yi of Peking University's school of life sciences.
China's science community is placing high hopes on the impact the awards will have. "I am confident that the Future Science Awards will rival the Nobel Prizes," Richard Zhang, a senior partner and head of greater China at Apax Partners, a venture capital firm, said during his opening remarks at the 20th Future Science Lecture held earlier this month in Shanghai.
Yu Kai, founder and CEO of Chinese startup Horizon Robotics, told Sixth Tone that the awards would promote public awareness and respect for science and technology.
"I would like them to promote curiosity for the discovery of new knowledge," Yu said. "This is fundamental to defining a country, as well as for giving us the sustainability to continue to grow economically and make the country a better place to live."
This article has been updated to correct the titles of two scientists. Shi Yigong is the vice president of, in addition to the dean of life sciences at, Tsinghua University. Rao Yi is a professor at Peking University's school of life sciences, not the dean.
With contributions from Wang Lianzhang and Owen Churchill.
(Header image: Guests pose for a photo after the Future Science Awards are announced during the Future Forum Annual Conference, Beijing, Jan. 17, 2016. Courtesy of the Future Science Awards)