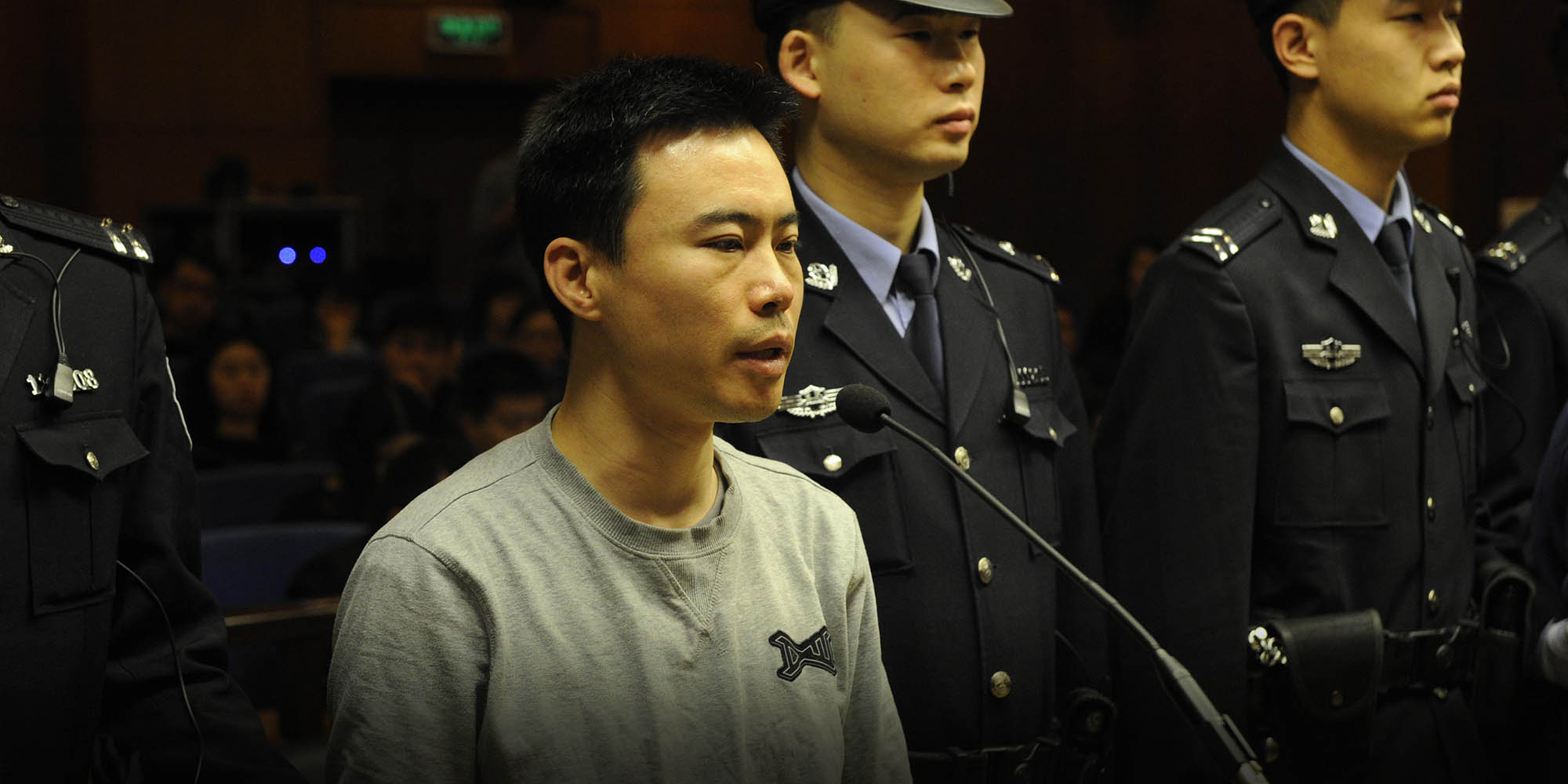 NEWS
Streaming App CEO Sentenced to 42 Months for Lewd Content
Four defendants get jail time and fines for profiting from broadcasting obscene material.
A district court in Beijing has sentenced the CEO of QVOD, the company behind the now-defunct video-streaming application Kuaibo, to 42 months in prison and fined 1 million yuan ($150,000).
Besides company head Wang Xinbei, three senior executives were also given prison terms and fines at Tuesday morning's sentencing at the Haidian District People's Court. The company itself, Shenzhen QVOD Technology Co. Ltd., was ordered to pay a fine of 10 million yuan.
The sentencing was broadcast live on chinacourt.org, a government-run website that provides coverage of judicial news around the country. The first court hearing of the QVOD case on Jan. 7 was also streamed online, attracting more than a million viewers. Live updates on the second hearing on Friday were posted on social media through text and photos.
Kuaibo was once one of the most widely used video-streaming platforms in China, allowing users to watch videos that were pirated. After the company's offices in Shenzhen, in southern China's Guangdong province, were raided in April 2014, the Kuaibo website, computer program, and smartphone applications were taken offline.
Visiting Kuaibo's website now returns a message dated May 2014 stating the company is transitioning from "technology to original content." The statement also says that the company will accept any administrative punishment issued by a supervisory body.
Prosecutors said in the court hearing in January that 70 percent of the 30,000 files they had found through Kuaibo were pornographic videos. Wang reportedly argued that his company's app had only provided the technology, and was therefore not responsible for the content.
But during the trial's second hearing on Friday, the four defendants all pleaded guilty.
The Chinese government attempts to keep a tight lid on online content, and has outlawed pornography. Authorities last month announced tighter controls for so-called bullet screen comments on video websites, as well as stronger regulations for live-streaming platforms.
(Header image: Wang Xin appears at the Haidian District People's Court in Beijing, Jan. 7, 2016. VCG)