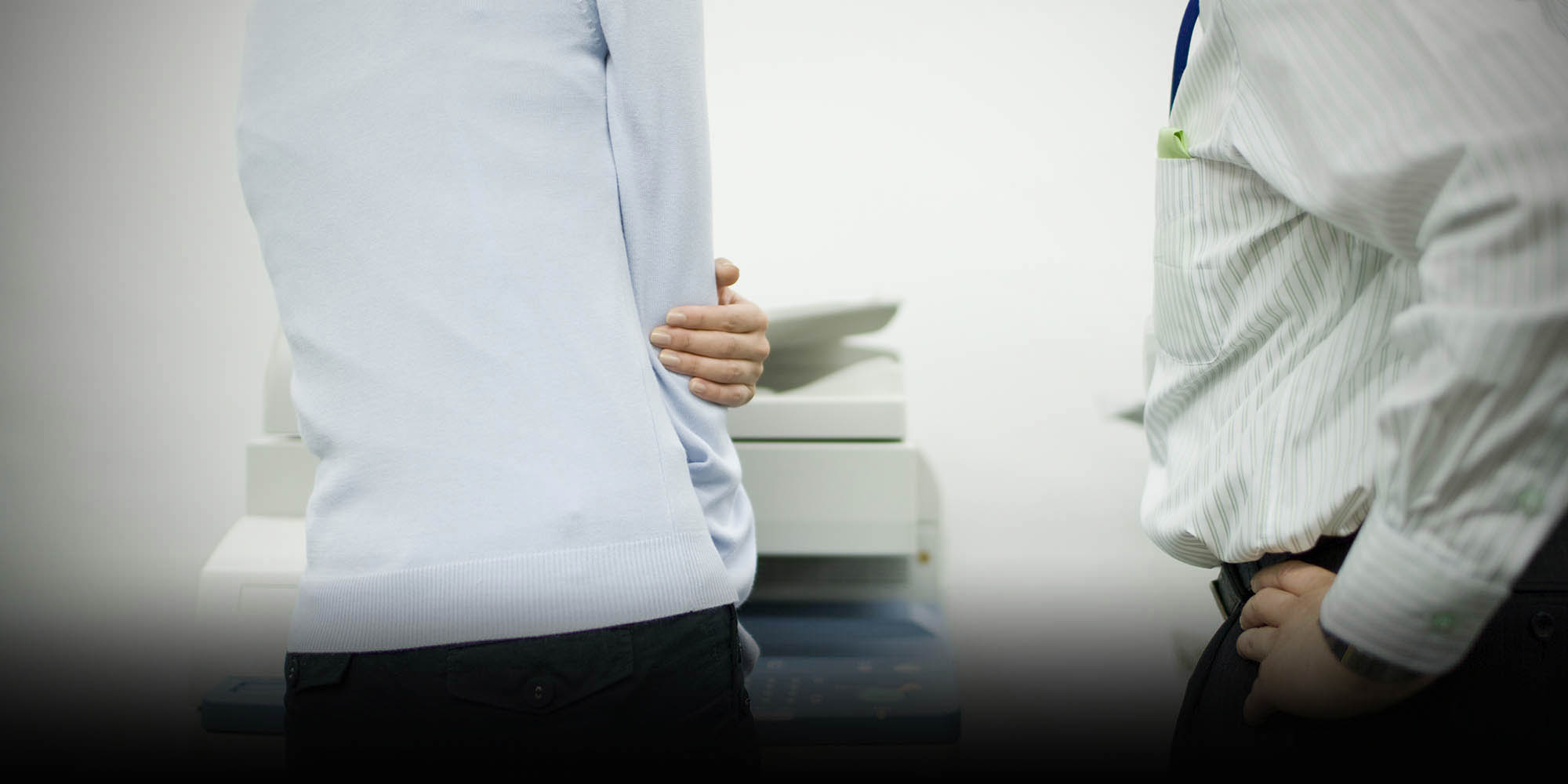 NEWS
Company Executive Fired After Sexual Assault Claims Online
Chinese musician Li Mao accuses his sister's boss of attempted rape on Weibo.
Chinese social media is quickly becoming an alternative to the legal system for those seeking justice in cases of alleged sexual assault.
On Sunday night, singer Li Mao published a post on microblogging platform Weibo saying his sister told him she had been harassed by the department director at her company. In the post, Li included screenshots of his chat conversations with both his sister and the accused director, Ye Chen.
According to the microblog, Li's sister was on sick leave at home when Ye came to visit her. The dialogue screenshots show that Li's sister accuses Ye of trying to rape her, and that she did not report the case because she was worried it might affect her career prospects.
Li's sister is doing an internship with the Swiss fragrance and flavor company Firmenich in Shanghai, where Ye was a department director.
"If he does not bother me again, I will let it pass," she told her brother. "I will be in trouble if the news spreads through our company. I don't want this to affect my job or cause other people to gossip about me." She also told Li that because she was still on probation, the company might fire her to protect Ye.
After Li published the conversations online, the post received more than 22,000 reposts and 107,000 likes. Many users commented that they had had similar experiences.
One Weibo user said that at her first job, her supervisor asked her to "serve" a customer, and a 38-year-old director hugged her and touched her, saying "Girl, you have to understand, a higher-level official can do anything to you."
On Monday, Boet Brinkgreve, president of Firmenich China, published a statement in which the company dismissed the man accused of harassing the singer's sister.
In the past year, social media has been used by citizens as a tool to expose sexual harassment cases and gain public attention. In late June this year, an article about an intern being raped by a senior reporter went viral online and was widely shared by many social media platforms.
The intern said she was afraid she would be punished for reporting the case because the reporter had influential connections. Yet her friend persuaded her to describe the process online, and the newspaper company the reporter worked for launched an investigation. On July 13, the reporter was arrested by police.
Columnist and feminist Zheng Churan told Sixth Tone that it is difficult for women to report work-related sexual harassment. Initially, victims have a hard time producing evidence of the event. They also face a complicated legal battle, as the definition of sexual harassment in China is notoriously ambiguous, and few people are therefore punished for sexual assault.
"Often it is hard for women to repel their superiors in a stern way because they work with them," Zheng said. "But because of that, they are sometimes blamed for not rejecting their attackers in a clear enough way."
Worried about the social stigma and potentially detrimental impact on their careers, most victims choose not to report sexual assault.
Social media has proven to be an effective way to expose cases and bring perpetrators to justice, Zheng said. She hopes that previous examples will encourage more victims to stand up and speak for themselves. But she worries that as the number of cases in social media increases, fewer serious cases will receive attention. Zheng also warns that the privacy of victims is generally not well-protected on social media.
Currently, words like "sexual harassment" and "rape" are forbidden on some domestic Chinese websites. Censors have deleted content that mentioned the words or was related to them.
Though many people have shown their support for Li Mao, applauding the singer for his determination to protect his sister, some still believe that reporting or exposing sexual harassment cases online will ruin her reputation.
Weibo user "Felice1Z" commented under the post: "Yes, he should be punished. But is it worth it to damage the girl's reputation to punish that guy? In our society, as long as the man has money, no one will refuse to work with him only because of his bad reputation. But nobody will marry a girl with bad reputation."
Additional reporting by Yin Yijun.
(Header image: DAJ/Amana Images/VCG)