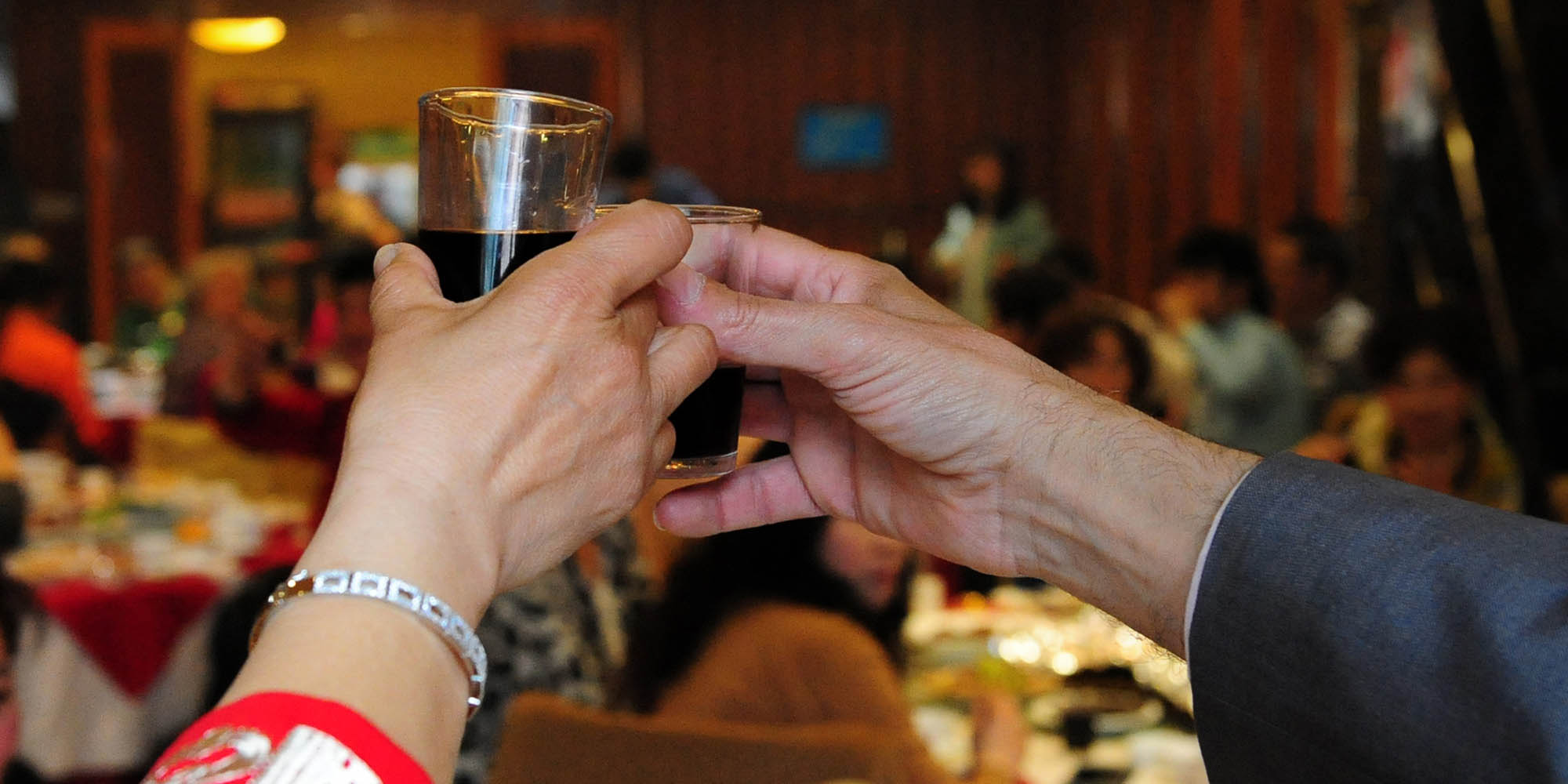 NEWS
Forced to Drink, Bridesmaid Chokes to Death on Vomit
A young woman dies on her way to hospital after being pressured into consuming alcohol.
A weekend wedding ended in tragedy when a 28-year-old bridesmaid choked to death on her own vomit following a heavy drinking session.
In a report on Monday, Sixth Tone's sister publication reported that the girl had been attending a wedding in the southern Chinese province of Hainan. A video clip, widely circulated on Chinese social media, appears to show the girl, who is wearing a black dress, being egged on by men at the wedding to drink baijiu — a particularly potent kind of liquor.
The drink is made from grain and contains between 40 and 60 percent alcohol by volume.
The woman in the video later passes out and two men are seen putting her on a hotel luggage trolley and pushing her around.
Drinking alcohol, and baijiu especially, is considered in many parts of the country to be an important social ritual. During special gatherings like business dinners and weddings, many guests feel compelled to follow the host's orders and continue drinking out of fear of otherwise appearing rude.
Social pressures faced by women, especially bridesmaids, came under close scrutiny earlier this year following another online video that depicted hazing during the wedding of a Chinese celebrity in Bali, Indonesia.
Staff at the nearby Wenchang Tongji Hospital said that, when she was brought in, the woman in black was unconscious and smelled of alcohol. Efforts to resuscitate her failed.
Local police are currently investigating the case, and said the question of liability and related compensation issues would be a matter for the family of the deceased and the newlyweds to decide, The Paper reported.
The local police could not be reached for comment when contacted by Sixth Tone Monday evening.
Shu Hai, a lawyer at Zhong Lun Law Firm in Shanghai, told Sixth Tone that the wedding party as well as those who urged the woman to drink should take legal responsibility.
But he also said the deceased also bore some of the responsibility. "As an adult, she could have chosen not to drink," said Shu.
(Header image: A bride and a groom clink glasses for a toast during their wedding ceremony in Qingdao, Shandong province, April 12, 2015. A Mu/VCG)