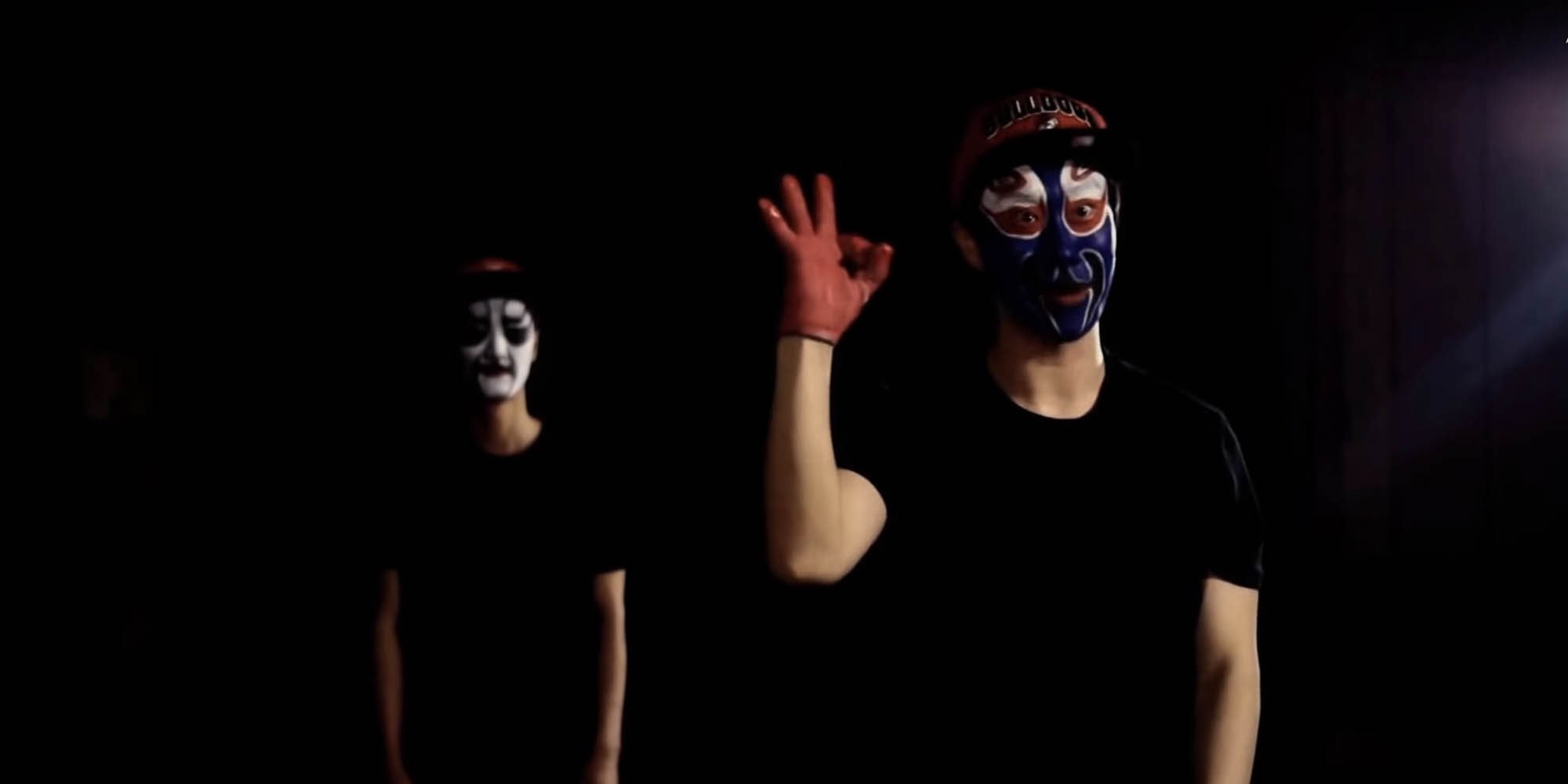 NEWS
Patriotic 'This Is China' Taken Down for Stealing Korean Footage
State-backed rap song by CD REV taken offline after copyright infringement claim from South Korean hip-hop label Brand New Music.
It was a song intended to set the record straight. With the backing of the China Communist Youth League (CCYL), hip-hop band CD REV in June this year released a rap song and video that sought to dispel misconceptions of their country propagated by the Western press.
But the efforts of the duo, who hail from China's southwestern Sichuan province, to tell true stories of China have hit a brick wall following accusations of copyright infringement. A YouTube link to the music video of "This Is China" now returns a message indicating the video was removed after a copyright claim by Brand New Music (BNM), a hip-hop record label from South Korea. Another version of the video is still online on the YouTube account "China Youth."
The video is a montage of various apparently Chinese-themed scenes, including dragon dances and Beijing's Forbidden City. The offending section depicts rappers who are face-painted in a style reminiscent of Sichuanese face changing — a traditional form of Chinese opera. Those well-versed in the South Korean rap scene will recognize the man behind the paint as Jung San, stage-named San E, one of Korea's biggest hip-hop artists. The footage in question comes from San E's "Rap Circus," a track that he released shortly after signing with BNW in 2013.
"We didn't make the video — it has nothing to do with us," CD REV's leader, Wang Zixin, told Sixth Tone, adding that "most people don't follow South Korean celebrities and wouldn't know that he was Korean." When asked why a patriotic music video commissioned by the CCYL would steal footage from a foreign artist, Wang — who referred to Western journalists as "media punk-ass white trash fuckers" in a previous song — declined to comment, saying he found the line of questioning "a little pointed."
Wu Dezu, head of the CCYL's new media operations and producer of the "This Is China" music video, told Sixth Tone that as a non-commercial video, the question of copyright infringement was not relevant, pointing to a message at the end of the video that read: "The content of this video comes from the internet — the rights to all the scenes within it belong to the original creators."
As to the question of whether or not it was appropriate that a video celebrating Chinese patriotism had taken footage from a South Korean artist's video, Wu posited in response: "Is it appropriate that a South Korean made a video of China's Sichuanese face changing?" If Korean and Chinese people alike both enjoy Sichuanese face changing, Wu argued, why not share it?
Few on Chinese social media seem to have noticed the plagiarism — or if any have, they seem not to care. But one keen observer did alert other commenters to the issue, saying: "At 0:22 the song plagiarizes the section beginning 1:49 of San E's 'Rap Circus' video. No, not plagiarized — they stole someone else's music video."
Neither BNM nor San E responded to Sixth Tone's requests for comment.
Additional reporting by Yin Yijun. With contributions by Li You.
(Header image: A scene from San E's 'Rap Circus' music video that was used in the video for CD REV's 'This Is China' song, leading to a copyright infringement claim from South Korean hip-hop label Brand New Music.)