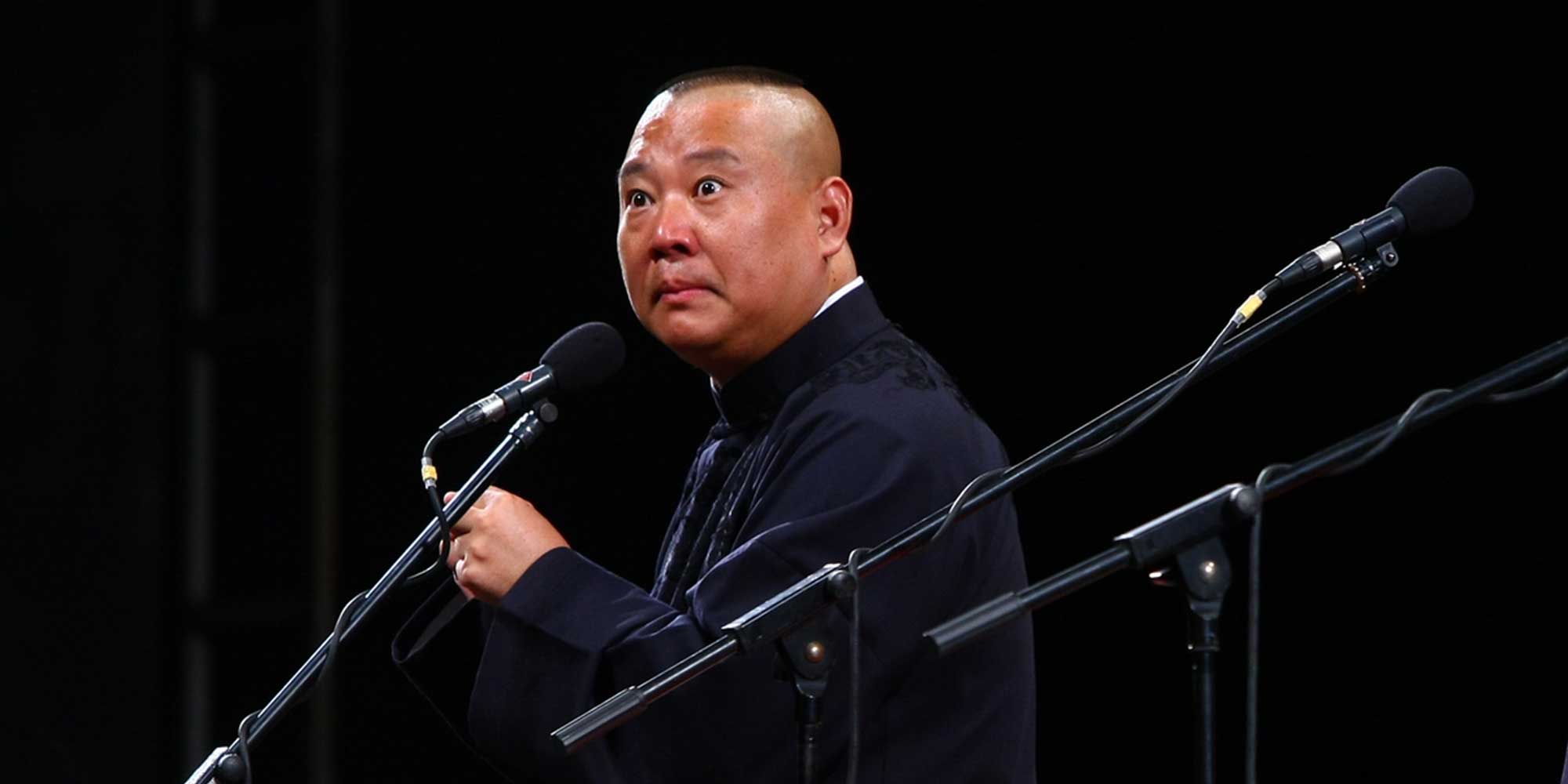 NEWS
Apprentice Accuses Millionaire Comedian of Exploitation
Trainee 'cross talk' actor Cao Yunjin publicly criticizes teaching methods of China's foremost star Guo Degang.
An actor serving an apprenticeship with Guo Degang, one of China's richest celebrities and the country's leading "crosstalk" star, has denounced his master on social media.
On Tuesday, 30-year-old actor Cao Yunjin published an article on microblogging platform Weibo describing how his 43-year-old teacher, who has been teaching him the traditional art of Chinese cross talk for the past 14 years, had exploited their relationship.
Cross talk is a centuries-old art form historically performed in China's capital city of Beijing, during which two performers exchange verbal witticisms about contemporary life in China, creating rich puns around popular subjects like politics and show business gossip.
Cao's comments evoked discussion about the traditional art form and how appropriate the training system is. In his microblog, Cao accused Guo of unfair demands in doing housework, sharing the rent, and forgoing opportunities to appear on television to raise his professional profile.
The disgruntled apprentice wrote that Guo forced him to quit the finale of a cross talk TV competition held by China Central Television, the state broadcaster, along with other allegations of unfair treatment.
"I am your employee, so why did I not receive my salary after I acted in your movie?" Cao asked, referring to his role in the 2010 comedy "The Love of Three Smile: Scholar and the Beauty." "You used to be poor," he added, "and so you should know what it is like not to be able to support one's life."
The benefits of becoming a cross talk superstar are not negligible. Guo is a superstar in China, with 66 million followers on Weibo, and has been named by Forbes as one of the country's 100 richest celebrities every year since 2007.
Cross talk is one of the performance arts in China that continues to use the traditional apprenticeship system, which encourages a father-and-son-like relationship. The son is expected to be obedient and grateful to his father, who in return teaches him a skill that he can use to make a living.
In previous interviews, Guo has said that he follows a tried-and-tested training process during which his students work as helpers, and then as apprentices.
"After you are recruited as a student, you live with your teacher and do housework for him," said Guo to People Magazine, a Beijing publication. "I don't teach you cross talk every day. You also have to do this work."
In China, the most famous cross talk venue is the Deyun Club in Beijing. According to reports, Guo is the ultimate authority of what happens in the club.
Yue Yunpeng, another student of Guo's, published a Weibo post expressing his gratitude to his teacher, attributing his fame, performance opportunities, and commercial success to the famous actor. "All I have today was given by my teacher," he wrote in his post.
However, another apprentice, who left the Deyun Club six years ago to develop his own career, described Guo as a dictator, and claimed that each actor's salary was decided by the cross talk star.
Cultural critic Han Haoyue told Sixth Tone: "Cao's article is a big bomb to the industry of Chinese traditional art forms. It exposes the conflict between family discipline and modern business management."
Han points out that in traditional performance arts, teachers can largely decide the fates of their students, especially when they are renowned industry figures.
"Teachers will make sure their favorite students have more chances to perform in big events, including roles in television dramas and movies," Han said. "They will introduce these students to celebrities and directors. But those who do not obey will be forced out, and in even worse situations, teachers will use their resources to kick them out of the entertainment industry entirely."
In his Weibo post, Cao accused Guo of banning him from a television performance because they had a disagreement on the nature of his contract. He also claimed in his article that Guo required all his students to publicly condemn his rivals, and threatened to prevent them from performing if they did not comply.
Onlookers have noted that there's a certain sad irony to the accusations surfacing about Guo.
The beloved performer became famous for his rebellious, unorthodox, grassroots style, which disrupted the rigid style of Chinese cross talk.
Early on in his career, Guo dared to criticize the state's televised and hugely popular Chinese New Year gala for lacking meaningful content.
(Header image: Guo Degang performs at a theater in Beijing, Aug. 20, 2011. VCG)