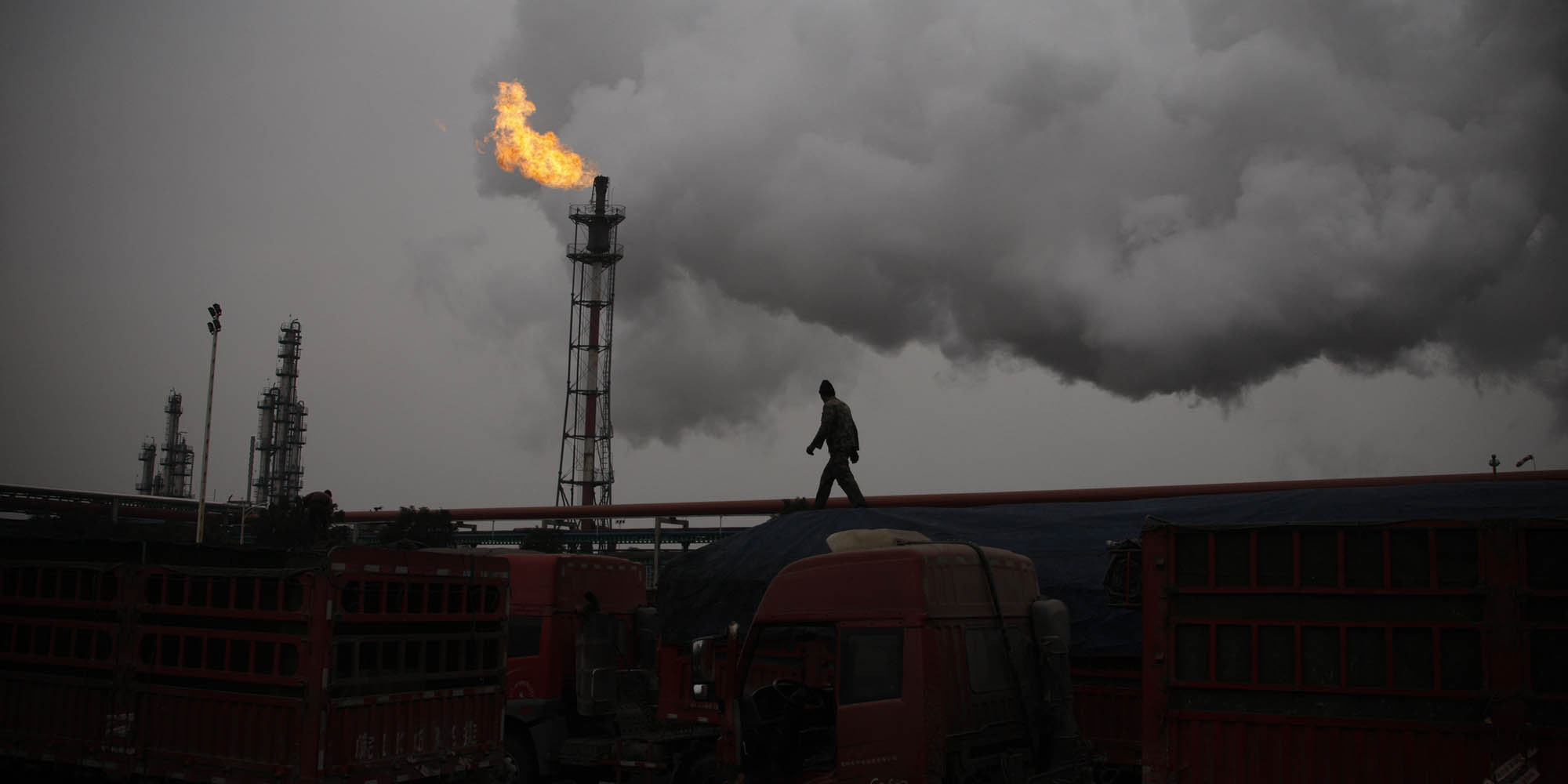 NEWS
China Ratifies Paris Climate Change Agreement
Commitment to cut greenhouse emissions and stop global warming a 'historic' moment.
In a move described as "historic," China and the United States have ratified the Paris Agreement, an international climate change deal that aims to cut the global emission of carbon dioxide, the main driver of global warming.
After the National People's Congress ratified the international agreement on Saturday morning, President Xi Jinping formally announced that China had joined just ahead of the G-20 summit in Hangzhou. Xi and U.S. President Barack Obama had met before the announcement.
"Hopefully this will encourage other countries to take similar efforts," Xi said. China is the world's biggest emitter of greenhouse gases.
"This is a historic moment," Li Shuo, senior climate policy adviser for Greenpeace East Asia, told Sixth Tone. "Finally, after the past years, the world will have a truly global agreement, one that includes the U.S. and China." With the agreement, China has committed to, compared to 2005 levels, cut carbon emissions by 60 to 65 percent per unit of GDP by 2030, and source 20 percent of its energy from renewable energies like hydro- and wind power, state-news agency Xinhua said.
For the 2015 Paris Agreement to formally come into effect, at least 55 countries representing 55 percent of global emissions have to ratify it. China and the U.S., Li said, together already account for 38 percent. That China ratified the agreement, he said, would send a strong signal to the rest of the world, and could convince other countries to follow suit. "It's important as a political signal, and it will help accelerate the very important goal of cutting emissions."
The coal industry is by far China's biggest emitter. Between 2000 and 2013, China more than tripled its burning of coal, with billions of tons of carbon dioxide emitted. But as China's economic growth has slowed down, China's coal consumption peaked in 2014 and has since been falling.
A group of economists from the London School of Economics and Beijing's Tsinghua University recently argued that this trend was likely to continue. As the emission of greenhouse gases needs to be cut to stop global warming, China's coal consumption peak "may well be an important milestone...and a turning point," the economists wrote, adding that China's total carbon emissions could start falling before 2025.
Li explained that slowed economic growth was not the only reason coal consumption was falling. Another important trend is China's economic restructuring from polluting heavy industries to cleaner sources of growth, like services. More efficient use of energy and the installation of solar and wind power plants have also played a role, Li said, adding that he is hopeful that China will not only honor the Paris Agreement, but overachieve it: "There's been encouraging progress, but a lot of work still needs to be done domestically."
(Header image: A man works on a coking furnace at Linhuan Coking Plant, Huaibei, Anhui province, Jan. 13, 2015. Wu He/VCG)