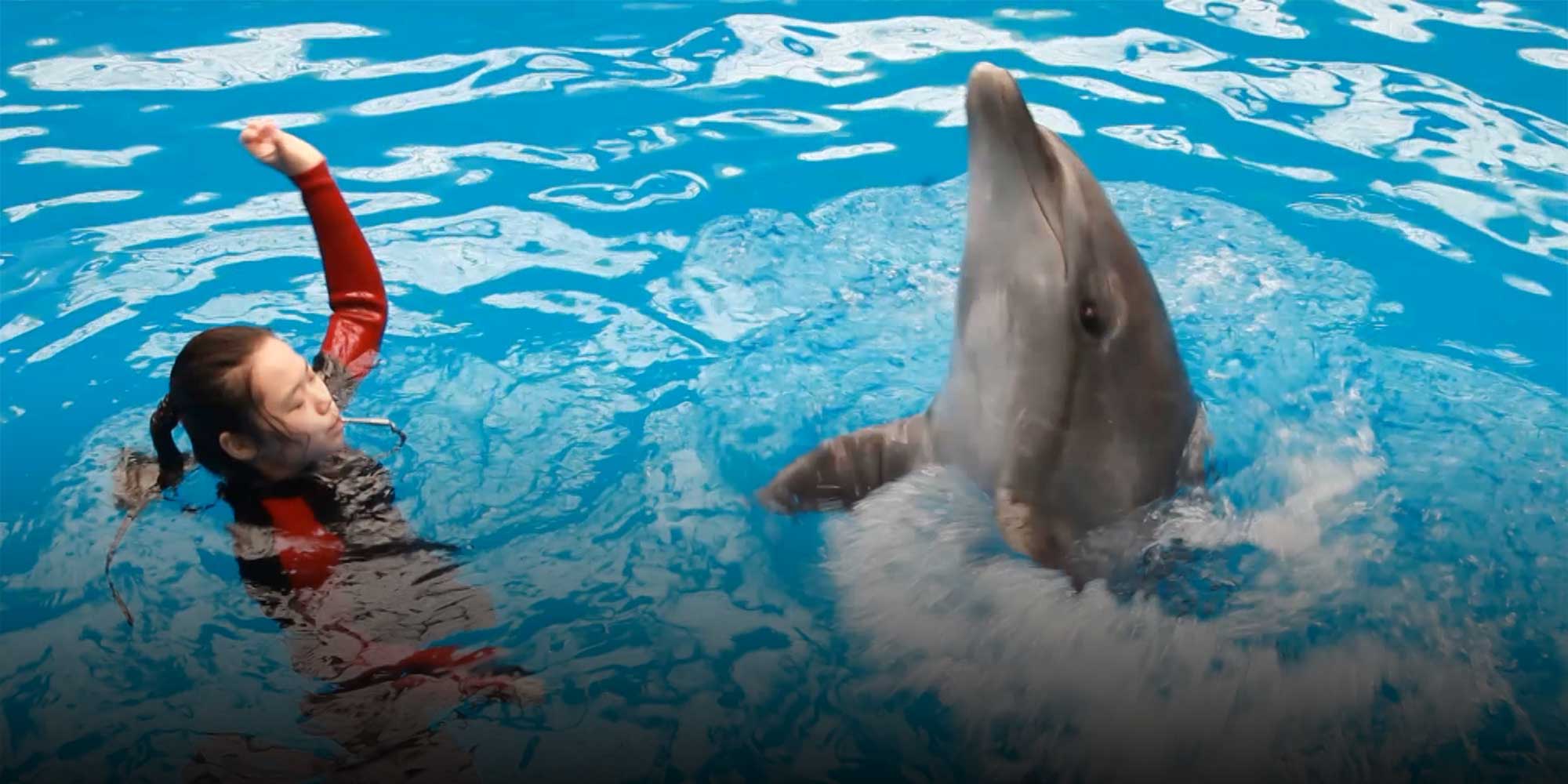 NEWS
90s Kids: The Animal Trainer
Animal trainer Hao Meng thinks dolphins are an irreplaceable part of her life.
A well-paying job and a steady life were always attractive prospects to 19-year-old Hao Meng. Realizing her passion for animals and harnessing her innate sense of adventure, Hao abandoned her "practical" job in accounting to train sea lions and dolphins for a living.
"When I first arrived at Haichang Polar Ocean World," Hao said, "I started with the most basic tasks, like sweeping the ground every day. Before eating breakfast myself, I would come here to prepare fish for the animals to eat. I learned how to swim during my lunch breaks." In the beginning, she said, her life at the park was far from easy.
Hao believes developing a rapport with the animals is crucial for trainers, adding that doing so is not as easy as the live shows may suggest. "Animals are like children," she said. "They experience emotions, too. Sometimes they don't follow orders; sometimes they might even ignore you." But with time and practice, Hao has mastered how to channel the animals' emotions to work with them respectfully and effectively.
Many of Hao's friends and family doubt that she'll be able to stick with the job, but she hopes to prove them wrong. "Dolphins are an irreplaceable part of my life now," she said. "When I'm unhappy, they stay with me and comfort me — why should I even need a boyfriend?" Hao wishes she could be as happy as her animals, bringing joy and laughter to large audiences. That, she said, would be more than enough.
[node:field_video_collection]