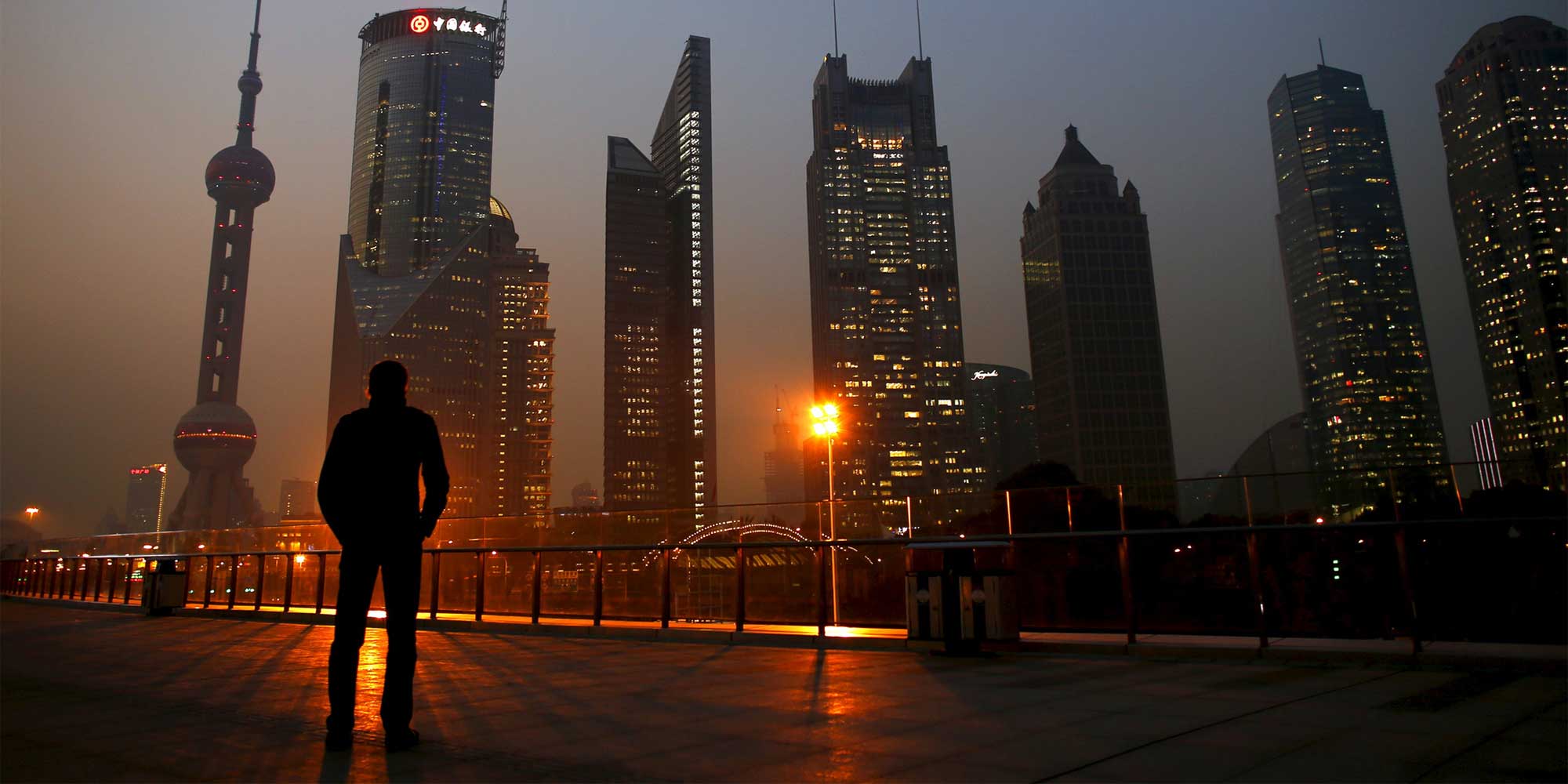 VOICES & OPINION
Chinese Tycoons Who Won the 90s Change Course for 21st Century
First-generation businessmen try to adapt their companies to today's market.
It's always a little awkward when you criticize someone in front of tens of thousands of people. In the final of "Weird and Wonderful Artisans" — an online show where competitors give business pitches, for which I am one of the judges — I told a competitor, Lao Zhao, that his presentation was "just awful." Given the fact that this criticism was also in front of a live studio audience, a little loss of face was unavoidable.
The first four and a half minutes of his five-minute product pitch were spent prattling about how long he had been in the industry for, leaving us none the wiser about the pair of socks he had entered the competition to market.
I guess one reason for his terrible performance was his lack of exposure previously to shows like this. He was probably also hampered by the fact that his flight the previous evening had been forced to make an emergency landing in a city 300 kilometers away from our offices because of bad weather, and from which a taxi had barely managed to get him to Shanghai on time. Perhaps it was in poor taste, then, when I joked: "Lao Zhao, you only have two things going for you as an entrepreneur: your passion for socks and your physical strength."
Lao Zhao's full name is Zhao Zhirong. Born in China in the 1950s, he now lives in a huge house in downtown New York City, from which he claims to have an excellent view of the Statue of Liberty.
We first met on a cruise to the Antarctic at the beginning of 2016. Something that struck me was how young he looked — he had somehow managed to dodge the toll time takes on the body, and was the first among us to strip his upper layers and run around half-naked and howling on the Antarctic glaciers.
Zhao is the prototypical successful businessman. He began his career as a van loader, lugging 100 kilogram bags of sand, and gradually worked his way up. Now he is the chairman of one of the world's largest retailer of men's socks, Top Circle Hosiery Mills Co. Inc. His company exports to every part of the world and grosses 400 million yuan (about $60 million) each year in sales.
He has devoted himself to the sock business for more than 20 years. He claims to be one of the few entrepreneurs with a postgraduate degree, and his company works closely with laboratories in Europe and Taiwan to stay up to date with the most advanced fiber technology. But in recent years he has struggled to make socks that have personality and appeal to the younger generation.
Consequently, he recruited a team of millennials, flew to Italy to study boutique stores, and began spending a lot of time in Beijing and Shenzhen meeting with designers.
Another competitor in the talent show — Zeng Dejun— was also born in the 1950s. However, unlike Zhao, he breezed his way through, earning the highest score from the judges.
His company, AirSmart System Co. Ltd., makes retro-style radios under the brand, Mao Wang, or "King of Cats." While Zhao is seeking to transform an existing business into something new, Zeng is an entrepreneur through and through.
Zeng has been obsessed with radios from a young age and built his first one while still in primary school. In 1976 Zeng joined the army as a combat engineer, eventually changing to a wireless radio operator, before later undertaking further study at a military school where he learned about high-fidelity, "Hi-Fi," audio.
He designed China's first Hi-Fi amplifier in 1992 before going on to design China's first Hi-Fi CD player and multimedia stereo set. He has earned the moniker "the Godfather of China's tube amp."
Unfortunately, the radio industry has been on the decline for many years. For a long time, Zeng seemed an artifact from a bygone era gathering dust in an antique shop. His influence was confined to a small circle in Shenzhen, in southern China's Guangdong province, and time steadily sapped away his enthusiasm.
But then a sharp rise in middle-class consumer spending coupled with a boom in internet audio offered Zeng what seemed to be a divinely ordained ray of hope. In 2010, he registered AirSmart.
While Zhao is still trying to work out how to bring his business into the 21st century, Zeng has already found his footing. He has successfully adapted to road shows, crowdfunding, and tried his hand at live online broadcasting. His company has secured angel investment from JD.com and Tencent Holdings Ltd.
But more crucially, he is a master craftsman to his core: the radios he produces are expertly made, the quality of the electronic components is incontestable, and the wooden casing is 100 percent handcrafted. Every detail is meticulously thought out.
Any artisans seeking to make a name for themselves in today's market will need two things to be successful: artistic flair and internet savvy.
I would wager that in the niches of trendy men's socks and novelty radios, Zhao and Zeng are here to stay. Any budding entrepreneurs from the 1980s and 1990s seeking to seize a slice of the market will have to make sure to avoid being undercut by these two industry experts.
Although in their 60s, ex-van loader Zhao and ex-combat engineer Zeng are masters of their crafts, and both have a restless, rebellious desire running through their blood. They have experience, resources, and the courage to evolve with the times.
(Header image: A man is pictured in front of Shanghai's central business district, Nov. 20, 2013. Carlos Barria/Reuters/VCG)