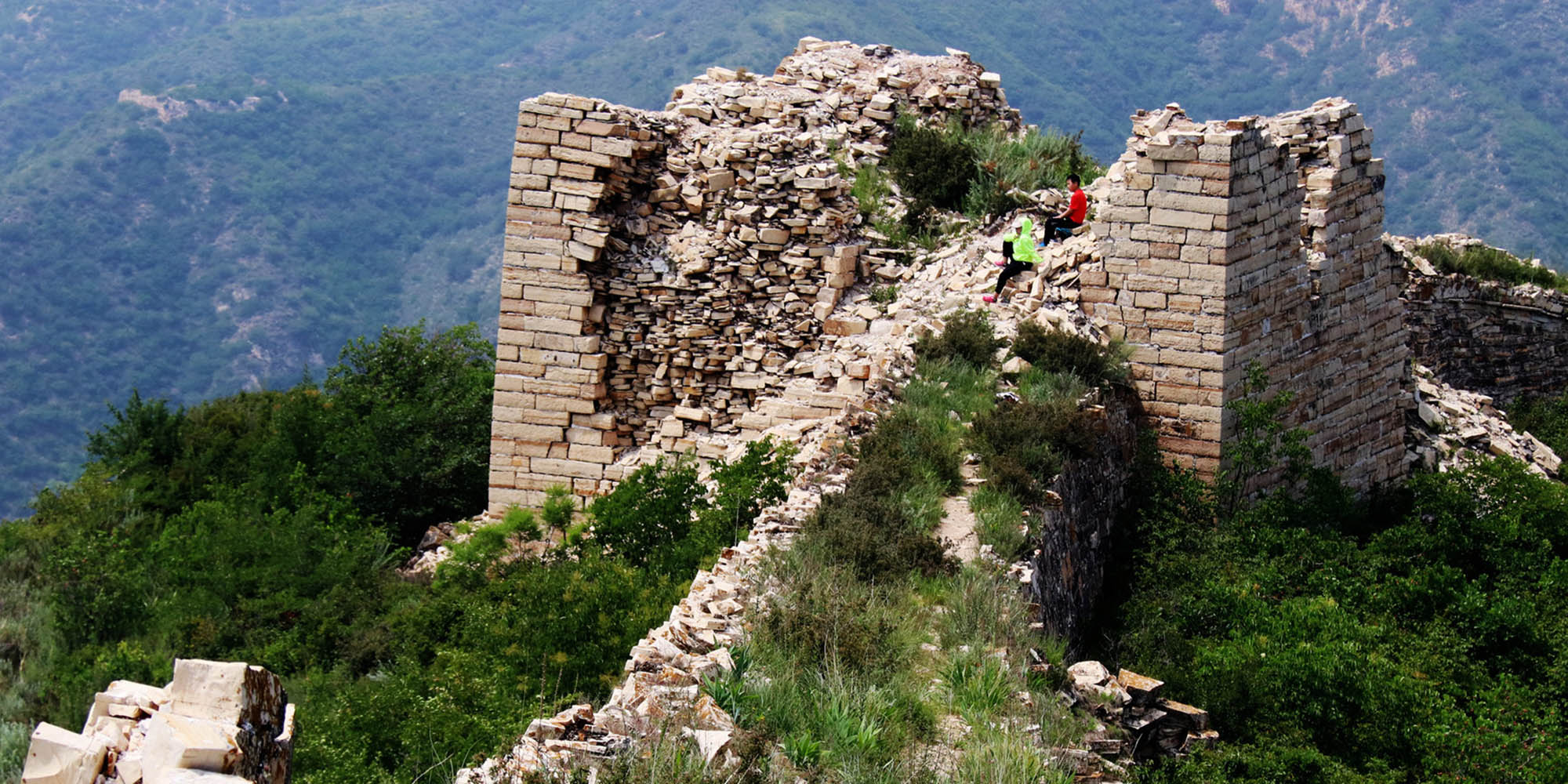 NEWS
In Need of Repairs, Great Wall Turns to Crowdfunding
Citizens respond to government-launched fundraising campaign for China's most iconic tourist spot.
After dutifully protecting China from invasions for centuries, the Great Wall needs a little protection itself. The institution tasked with the wall's upkeep, the China Cultural Relics Protection Foundation, is looking to the people for help through a crowdfunding campaign.
The online fundraiser, "Add Me to Protect the Great Wall," was officially launched Wednesday on WeChat, a messaging app with mobile payment features. People have until Nov. 30 to make a donation.
The funds will be used to repair a roughly kilometer-long section of the wall in Hebei province, northern China, called Xifengkou. This part of the wall was built more than 500 years ago during the Ming dynasty, and last saw use as cover against the Japanese army in 1933. The wall has fallen into disrepair and partly collapsed due to erosion and vandalism.
The repair work is estimated to cost 23 million yuan ($3.4 million). Just as the wall was built brick by brick, every penny will help secure its future, says the fundraising webpage.
Another 15 million yuan will be raised to repair the Jiankou section near Beijing. The Tencent Foundation, the charity arm of Tencent, the tech company behind WeChat, has already donated 10 million yuan.
During a press conference announcing the fundraising program, Dong Yaohui, director of the special fund for the protection of the Great Wall at the foundation, explained the dire state of the wall. Of the more than 6,250 kilometers erected during the Ming dynasty, only 8 percent are well-preserved, and 31 percent have disappeared completely, he said.
Dong Yaohui did not reply to Sixth Tone's request for comment.
In 2005, the State Council, China's cabinet, approved a plan that would see 1.9 billion yuan over 10 years go toward protecting the Great Wall. However, due to the length of the wall, citizens' contributions are also needed, explained Liu Shuguang, deputy chief of the State Administration of Cultural Heritage, at the press conference.
But the crowdfunding run has yet to gain traction. On Friday afternoon some 2,800 people had donated a little over 60,000 yuan. The campaign has also yet to take off on social media, where the few comments written on the topic are not very supportive. "Where are the taxes we have paid? Why do you need people's donations?" asked one user of microblog platform Weibo. "After the Great Wall has been repaired you can start charging for admission. Very clever," wrote another.
Conversely, comments found on the donation page were overwhelmingly supportive of the campaign. "We are all responsible for passing on our cultural heritage," wrote one donor who had given 880 yuan. "I hope our motherland's Great Wall can stand towering like a giant forever," wrote another.
With contributions from Dong Heng.
(Header image: Tourists climb a section of the Great Wall in Huailai County, Hebei province, July 8, 2016. Chen Xiaodong/IC)