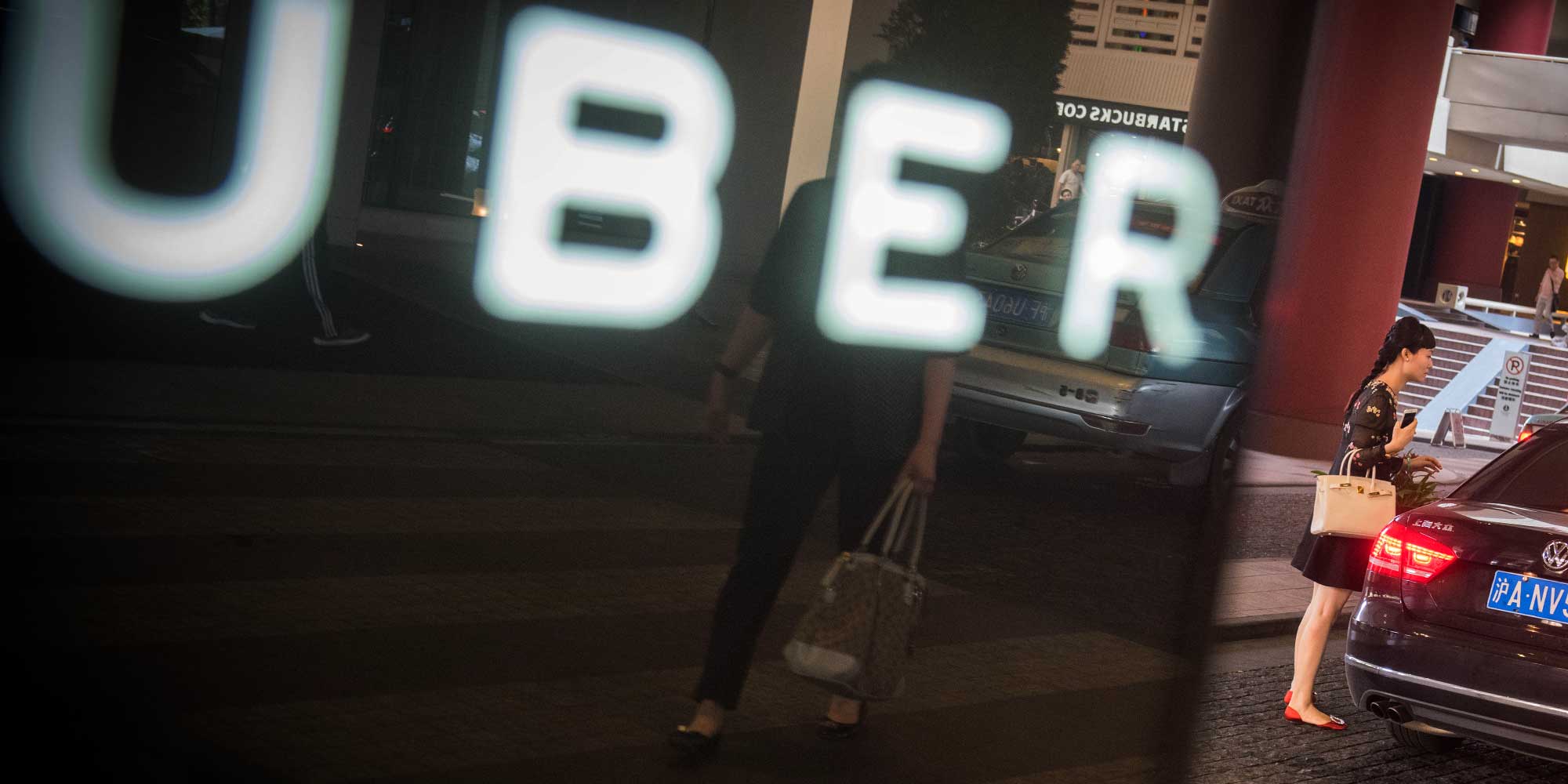 NEWS
Uber Struggles With Customer Service After Didi Takeover
Website glitches and slow response times cause headaches for foreign users in China.
When the cofounder of ride-hailing service Uber announced the sale of its China-based operation to homegrown rival Didi Chuxing, the operational transition was instantaneous: From Aug. 1, all Uber employees based in mainland China became Didi staff, and supervision of operations was transferred to the new owner.
However, for some foreign customers in China, the announcement of the Uber merger with Didi was not quite so seamless.
Uber China is popular among expats in China because the app has an English-language version. Yet for Joanna Taylor Sunderland and her husband, who live in Shanghai and are regular Uber users, they quickly ran into problems.
"I use Uber up to six times a day," Sunderland said. "But at the start of August, Uber suddenly blocked the bank card attached to my account. I added another, and that got blocked too." Sunderland and her husband struggled to find a way to communicate with Uber via the website. "Up until that point, we could always reach out easily to resolve issues," she said, "but it seemed as though customer service suddenly wasn't functioning properly."
As recently as last week, Uber's help platform displayed an error message when users tried to log in, and messages sent to the in-app help function were bouncing back to riders.
Bill Russo, an automobile consultant at Gao Feng Advisory Company, a Chinese consulting firm, told Sixth Tone that he was not surprised to hear about teething problems as Didi learns to handle its new customer base. "Uber and Didi come from different points of origin," he said. "Originally, Uber coordinated private car-sharing, while Didi provided a platform for taxi-hailing. Both teams have tailored their service to their users, and, demographically, these are not the same people."
On Aug. 4, Laetitia Lemin, a Belgian native who has lived in Shanghai since April, used the app to transport an employee home. She noticed her driver had added an additional charge of 200 yuan ($30) to the journey after dropping off his passenger. "It looked like he went on a joyride to the Bund after dropping us off," she said. Lemin's husband sent 10 emails to Uber China's help desk (support@uber.com) but received the same response — asking if the problem had been resolved — each time. Eventually, the couple gave up.
Sun Liang, senior director of international communications for Didi Chuxing, told Sixth Tone, "There might be a few blips in the first weeks of coordination, and we appreciate the feedback as both teams work hard to ensure a smooth transition."
Uber users in China have already expressed concern that the merging of services would affect the prices of their journeys and spell an end to the heavily discounted trips Uber had used to win customer loyalty in a highly competitive foreign market.
(Header image: The Uber logo is reflected in the window of a hotel in Shanghai, July 27, 2015. Wei Jiacheng/Sixth Tone)