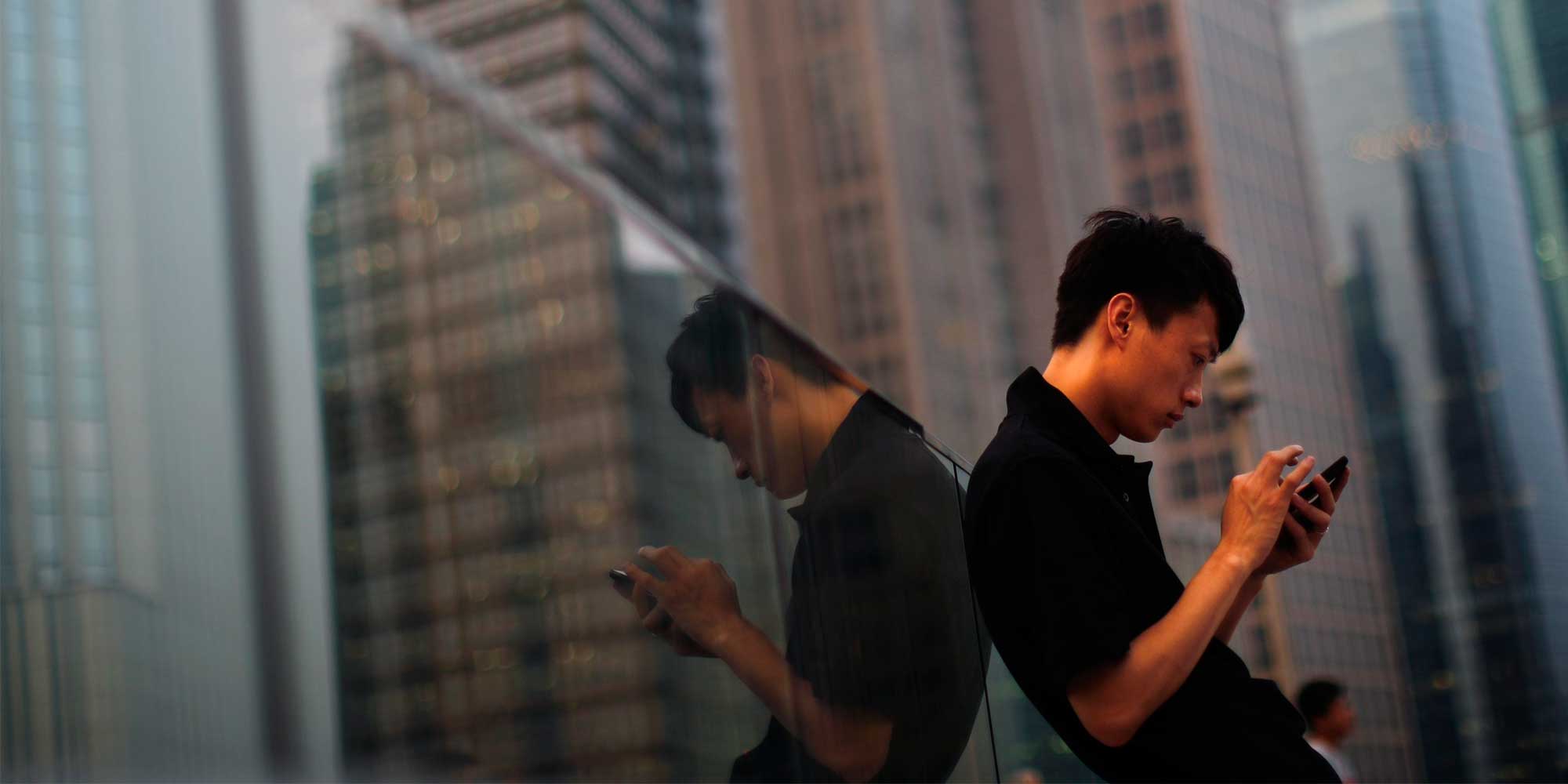 NEWS
Startup Wants to Give Chinese Consumers Credit Where It's Due
CashBUS faces uphill battle as it hopes to expand the number of people who qualify for online loans.
In China, there are half a billion people who don't have a credit record, and this effectively prevents them from securing loans from banks and other traditional lenders.
CashBUS, a Chinese startup, is hoping to change all that through its app, which uses an algorithm based on big data and advanced machine learning to develop a credit score. The company mainly grants small loans of around 1,000 yuan ($150) that must be paid back in one to two weeks. CashBUS has already granted around 2 million loans since its product launched in late 2014.
For the startup, growing its business means convincing people to join the world of formal lending and fighting an ingrained cultural preference for borrowing money informally from friends and family. It also means developing ways to give people a leg up to getting some kind of credit score. There are also negative preconceptions to overcome, as many in China and elsewhere see the small loan industry as preying on vulnerable people by charging them higher interest rates. Other online finance models, such as peer-to-peer lending, have also been plagued by scandals and are now subject to greater scrutiny by regulators and consumers.
Yan, a 38-year-old subway security worker originally from the Guangxi Zhuang Autonomous Region in southern China, said she doesn't trust online financial platforms, citing concerns over her personal information being leaked. She also said the interest rates charged by CashBUS were too high. "I might on rare occasions need 500 or 1,000 yuan for emergencies, but in these cases I would rather rely on my friends, who wouldn't ask me to pay interest," she said.
CashBUS said that while its interest rates were "not low," the cost for most people was "reasonable." The company's interest rate for its small loans translates to an annual percentage rate (APR) of about 250 percent. By contrast, a typical credit card has an APR of around 7.2 percent.
CashBUS said there are a number of reasons a loan request might be turned down. Applicants must have a job, and they must attain a minimum credit rating that the company calculates automatically using its special algorithm.
To increase the number of people eligible for its loans, CashBUS launched a new service on its app earlier this summer called "Haoren Haoxin," or "Good People, Good Credit." The service allows people who have been rejected for a loan to try their chances again after paying a small fee, beginning at 1 yuan. CashBUS then runs another credit check, this time using an expanded range of sources. If the applicant is turned down again, they can opt to try a few more times, with the fee increasing for each new submission.
While CashBUS is taking cues from similar lenders in the U.K. and the U.S., it's also charting new territory in China. That's because awareness of what having a good credit history means and knowledge of how to improve a poor credit score remain low in the country.
Though CashBUS brings a new business model to the table, the company has found itself in a crowded industry. Many businesses in China's online finance market target customers who, up to now, have not had much luck getting a loan. Other players in the field include Alibaba-affiliated Ant Financial, which grants loans of up to 50,000 yuan to those with a credit score of at least 600, according to the group's proprietary Sesame Credit service, and CreditEase subsidiary Yirendai, which offers loans of up to half a million yuan to people who meet the company's screening criteria, such as proof of salary.
While CashBUS's novel approach may help build up its customer base, the implications for the company's default ratio — currently around 7 percent — over the long run are unclear. That's a relatively low figure among China's small loan businesses, whose default rates can be as high as 10 percent, according to CashBUS CEO Tang Yang.
A CashBUS customer with no intention of repaying his loan is a rubber salesman surnamed Wu from Foshan, in the southern Chinese province of Guangdong. In an interview with Sixth Tone, Wu said that although his loan repayment date was more than one month ago, he was in no rush to pay it back. He said he found the interest rate to be too high, and that he was also in debt to other lending platforms.
Wu also appeared not to have grasped the message on how bad credit can catch up with defaulters. "It doesn't matter if I run away from this loan," he said. "It won't appear on my credit record."
(Header image: A man uses his mobile phone in Shanghai's financial district, July 8, 2013. Aly Song/Reuters)