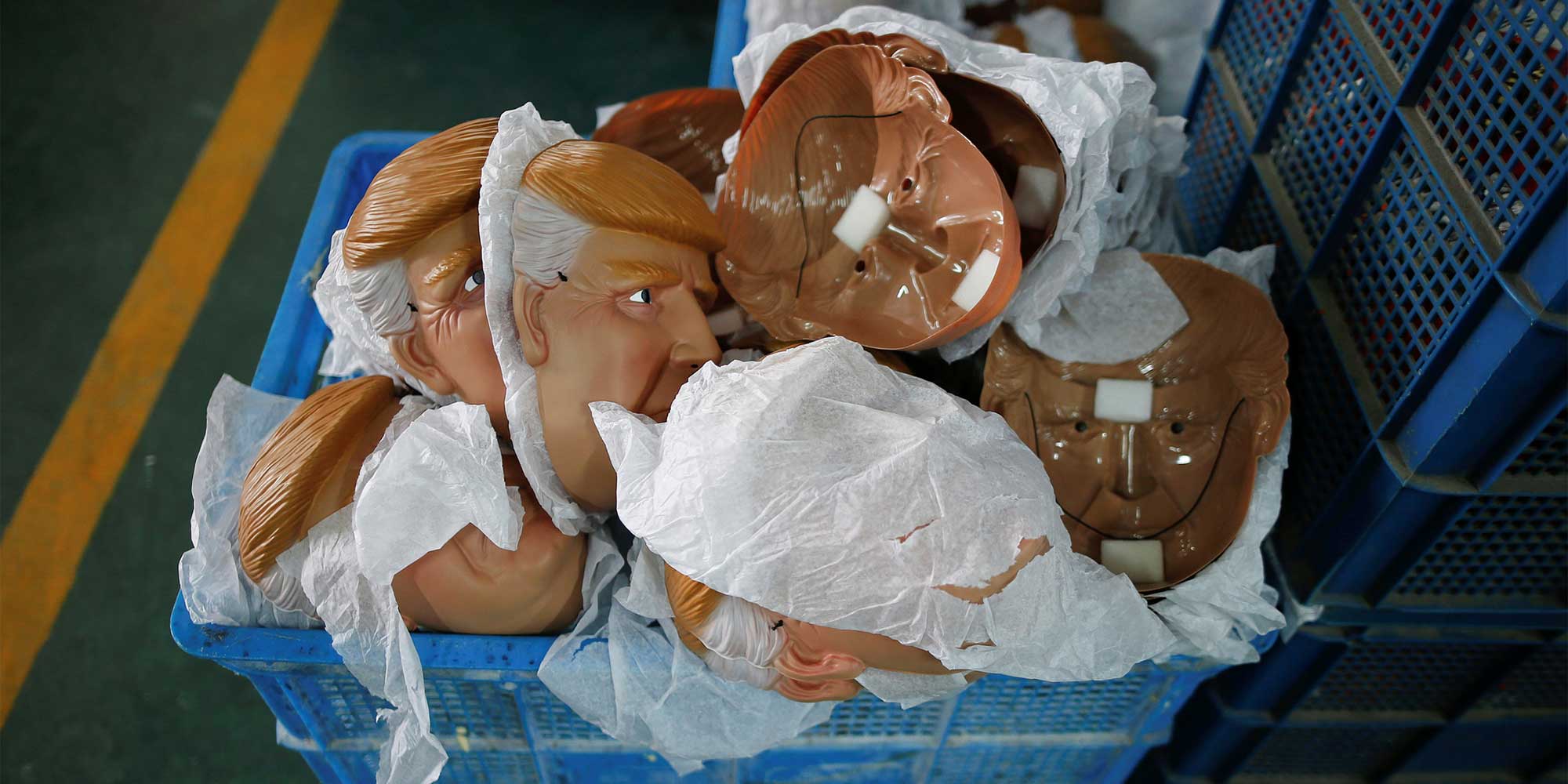 NEWS
April Media, Formerly Anti-CNN, Republishes Foreign Firebrands
Chinese nationalist outlet is leaning hard to the left, hard to the right in its coverage of U.S. elections.
April Media, formerly known as "Anti-CNN," is not a fan of either leading presidential candidate in this U.S. election cycle, if articles they've published likening Donald Trump to Adolf Hitler and calling Hillary Clinton a "threat to all humanity" are any indication.
Anti-CNN, founded in 2008 by Tsinghua University graduate Rao Jin to counter "biased" and "exaggerated" coverage of ethnic unrest in the Tibet Autonomous Region, changed its name to "April Media" in 2009 in an effort to soften its image.
The tenor of April Media's present coverage matches the battle-ready rhetoric bubbling out of the so-called alt-left and alt-right political movements that have themselves found the internet fertile ground for rallying supporters.
Kiyul Chung, journalism professor at Tsinghua University and chief editor of The 4th Media, the group's English-language outlet, said the similarities are no coincidence, describing the group as deliberately positioned outside the mainstream. "We are a part of the alternative media movement," said Chung, who is an American citizen.
Asked about his company's stance on the current U.S. elections, Rao said the Beijing-based group is neutral. "Most of the articles only represent the author or columnist's opinion," he told Sixth Tone in a written statement. Those opinions can sometimes be colorful. A piece by American writer F. William Engdahl pushes the theory that Hillary Clinton is "brain damaged" and references Infowars, a popular online conspiracy theory hub.
Another article alleges former presidential candidate Ted Cruz was "fabricated" by a team of military psychologists bent on stealing the White House by manipulating Americans. The article links to a YouTube video showing Cruz "cooking" bacon by wrapping it around the barrel of an assault rifle and firing at a shooting range.
Most of the content hosted on The 4th Media appears to have been published first elsewhere on the web. When asked whether the outlet had asked permission to republish the articles, Chung told Sixth Tone that the featured commentators write for "peace and justice."
American writer John Stanton, who penned a piece calling Donald Trump "another terrorist from the one-percent," told Sixth Tone via email that although no one from April Media reached out to him for permission to republish the article, he supported them doing so.
The articles are selected by the group's volunteers, which according to Chung number around two dozen. He believes the group's content is in accordance with its mission. "We represent the great majority of the population of the world," he said. "We are opposed to imperialistic aggression. We support the independent sovereignty of nations. We support the general ideas of freedom, democracy and human rights."
Before its current incarnation, the website was among those that pressured the real CNN to deliver an apology to China for remarks made by one of the company's reporters. The group abandoned the "Anti-CNN" moniker in 2009. "The name 'Anti-CNN' was good for rallying strength and fighting biased reports at that time, but it too easily led to misunderstanding," Rao told nationalist tabloid Global Times after announcing the site's rebranding.
When Anti-CNN came to global attention, its presence raised questions about whether it represented a budding strain of resurgent nationalism among younger Chinese. More recently the group has begun working with the Communist Youth League to produce a series of TED Talk-like propaganda pieces aimed at appealing to netizens. April Media claims to represent "the vision of the youth and the Chinese identity."
Research shows that when it comes to the U.S. election, that vision isn't an enthusiastic one. A survey published by the Pew Research Center in late June suggests Clinton is favored over Trump in China, but that neither candidate is likely to be welcomed like President Barack Obama was in 2009. Pew found 37 percent of Chinese have confidence in Clinton's "ability to do the right thing regarding world affairs," compared to 22 percent for Trump. In 2009, 62 percent of Chinese respondents had confidence in Obama.
Microblog platform Weibo user Li, who insisted on anonymity for privacy concerns, said she started following April Media back when it was still Anti-CNN. In response to one of the group's postings about Trump, she wrote on Weibo, "The election is a joke, but I'm going to keep watching." When asked to elaborate, she said she prefers — but is not devoted to — Clinton.
"I don't like Auntie Hillary because I think she's behind the strong hostility the Obama administration showed toward China during the president's second term," Li told Sixth Tone. "She is extremely unfriendly to Chinese, but she's got one thing right: the U.S. and China cannot destroy each other."
Trump, Li said, is "all talk." But it's all that talk that has her keeping her eyes on the election, and on April Media. "I don't have strong feelings," she said. "I'm just here for the show."
Additional reporting by Yin Yijun and Fu Danni.
(Header image: Masks of U.S. Republican presidential candidate Donald Trump in a crate at the Jinhua Partytime Latex Art and Crafts Factory in Jinhua, Zhejiang province, May 25, 2016. Aly Song/Reuters/VCG)