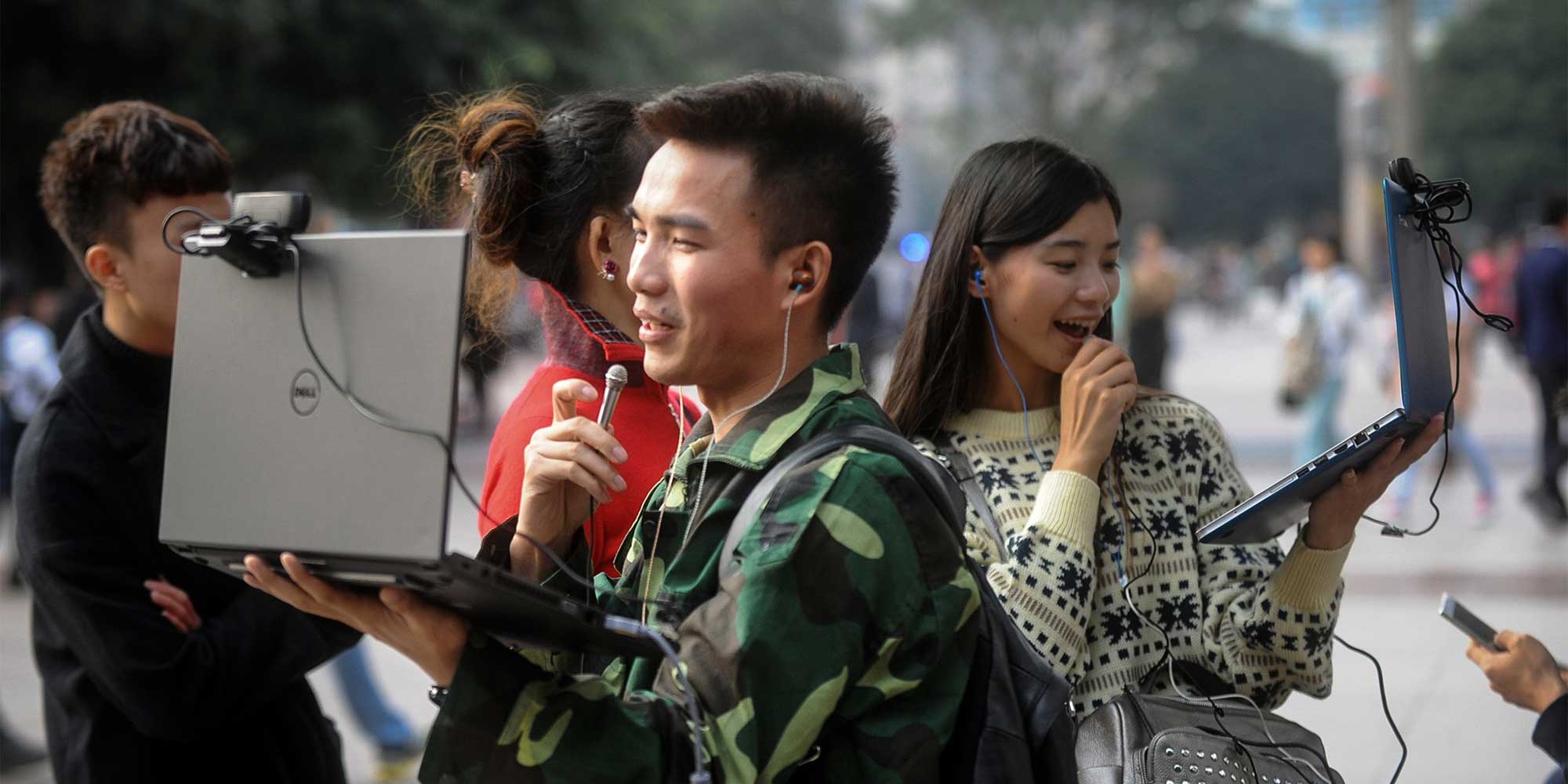 NEWS
Army to Live-Streaming Soldiers: Don't Divulge State Secrets
PLA newspaper says use of apps allowed during leave, but only if identities are not revealed.
The 14th army group of China's military, the People's Liberation Army (PLA), has introduced new regulations allowing soldiers to watch and broadcast on live-streaming platforms, but there are a few catches.
An article published Friday by the PLA Daily, the official newspaper of China's armed forces, said soldiers are permitted to live-broadcast while they're on leave, and on the condition that they do not expose their identities or leak state secrets. The rule change applies to just one army group for now, but the fact that the story was published in the PLA's official media outlet hints at broader importance.
Live broadcasting has taken off in China, with nearly 200 million users and more than 200 different streaming platforms. Streaming hosts do anything from just talking to performing shocking stunts, and they can earn large sums of money through virtual gifts sent to them by fans.
A soldier interviewed by Sixth Tone on Friday welcomed the move. "This would show that the PLA has become more open-minded," he said. As the internet and smartphones have changed the world, he added, the armed forces should catch up in order to change their "clumsy and rigid" image.
Described in the PLA Daily article is a soldier of the 14th army group, surnamed Wang, who live-streams himself singing and doing push-ups. Wang quickly garnered many fans but couldn't regularly provide them with new material due to his work. Eventually, he was told by an officer to stop streaming altogether.
Another soldier, surnamed Shi, quit live-streaming after one of his fans figured out his identity and wanted to know more about his army unit, the article said.
The infantry unit that Wang belongs to initially banned the use of live-streaming apps, much to the dismay of the soldiers. Officers were reportedly worried the apps would have a bad influence and lead to "money wasted on purchasing virtual gifts." More importantly, they were afraid live streaming would make military intelligence publicly available.
The unit then invited experts to hold lectures to make soldiers aware of the risks of live streaming. Soldiers are now allowed to watch or broadcast on their days off, but the content must not be related to the armed forces. "Soldiers can't expose their identities, as confidentiality is the top priority," Liu Jijun, the unit's political commissar, was quoted as saying in the article.
Commissar Liu also said the army would consider making use of live-streaming platforms to "spread the good image of soldiers," pending approval from higher-ups.
It's not the first time this year that China's armed forces have mulled over the use of smartphones and the internet. In February, the PLA banned officers and soldiers from using ride-hailing apps while on base because such apps can be used to pinpoint a soldier's location and potentially make his identity public.
In July, the PLA prohibited the use of smartphones by on-duty soldiers, only allowing them to use their phones during the weekends or when they were on holiday.
With contributions from Kevin Schoenmakers.
(Header image: A man in camouflage clothing live-broadcasts himself on a street in Chongqing, Nov. 16, 2015. Yu You/VCG)