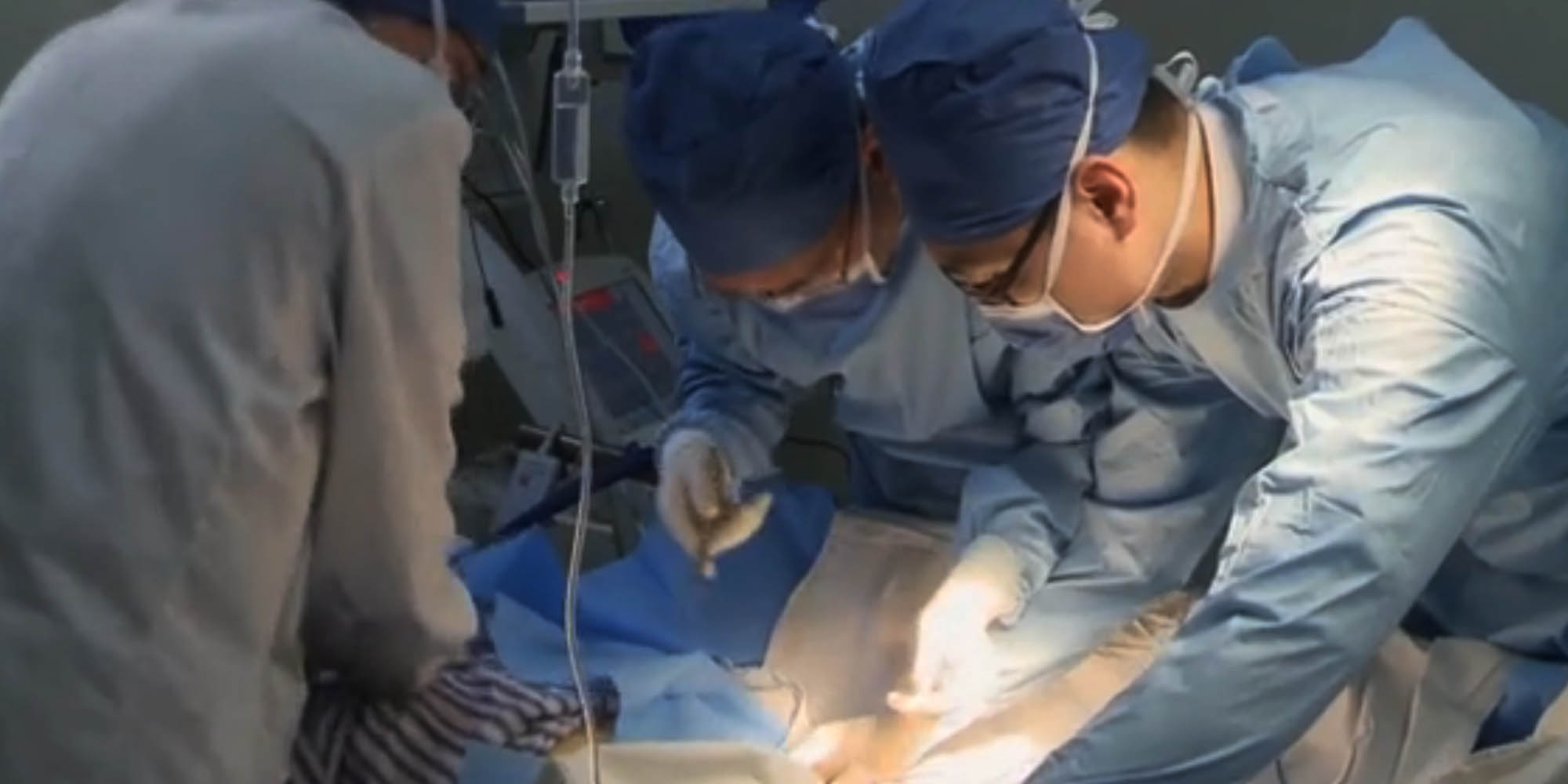 NEWS
Hospital Documentary Aims to Heal Rift Between Doctors and Patients
'In the World of Mankind' casts China's medical staff in sympathetic light.
Doctors in China are in the unenviable position of being overworked, underpaid, and underappreciated. Now a new documentary series is trying to change that last problem.
"In the World of Mankind" finished airing on television earlier this month. The 10-part series, which remains available online, gives medical professionals — who often find themselves on the receiving end of anger and even violence from disgruntled patients and their families — a chance to tell their own side of the story.
The coproduction between the city's health department and local station Shanghai Television encourages viewers to reflect on the country's strained health care system and has been hugely popular so far. Users of review website Douban rated the series an aggregate score of 9.7 out of 10, and the show's 10 episodes have been viewed more than 100 million times.
"Doctors and medicine have their limits, and failure is normal at hospitals, though most people don't realize that," Zhou Quan, the documentary's director, told Sixth Tone. He said hospitals were eager to show viewers that their doctors are humans, not gods.
"There is a lot of distrust and misunderstanding between doctors and patients. Patients sometimes blame doctors for things like long waiting times, but the fact is, in most situations doctors have no control because of their heavy workloads," Zhou said.
Zhou and his team started production in 2014 and completed the project nearly two years later.
"In the World of Mankind" touches on many facets of hospital care, including organ donation, hospice and emergency care, desperate patients, and overburdened and helpless doctors. "Many people think they know hospitals well, but there are actually many things they probably haven't seen," Zhou said.
In the first episode, a 24-year-old is sent to the emergency room at Shanghai's Ruijin Hospital, after a seafood birthday dinner he'd eaten three days prior causes him life-threatening gastrointestinal bleeding. A last-ditch rescue effort to save his life continues deep into the night. Family members pray by his bed as the doctors exhaust their resources.
"Please! He is only 24 years old," a doctor yells into the phone, begging the hospital's blood bank for additional supplies. In the end their efforts are in vain, and the man passes away. He is one of three patients to die during the first episode.
"Sometimes you might not be able to save the one you put the most effort into," says one of the patient's doctors to the camera. "We all hope to save young lives, but it's not always up to us." Looking physically and emotionally drained, he then walks away.
Zhou points out that in China, it's not common to openly discuss the prospects of illness and death.
"We don't have a psychological mechanism to cope with them," said director Zhou. "Traditionally, the Chinese have shared stories about how famous doctors save lives. But we don't tend to talk about doctors' failures."
Some doctors and medical staff later told Zhou patients recognized them and thanked them for their service. The effect also worked the other way around, with doctors telling him they understand much better how patients and families feel when death is at their doorstep.
Zhou said he's seen firsthand how communication between patients and doctors can crumble. "Many people think doctors are numb to life and death, but every doctor I know is affected by loss of life," he said. "Sometimes their calmness is misread as indifference."
"My documentary shows a real society with real problems, and I hope it'll give viewers pause to rethink how we all treat each other," Zhou said.
(Header image: A screenshot from the documentary 'In the World of Mankind' shows doctors operating on a patient.)