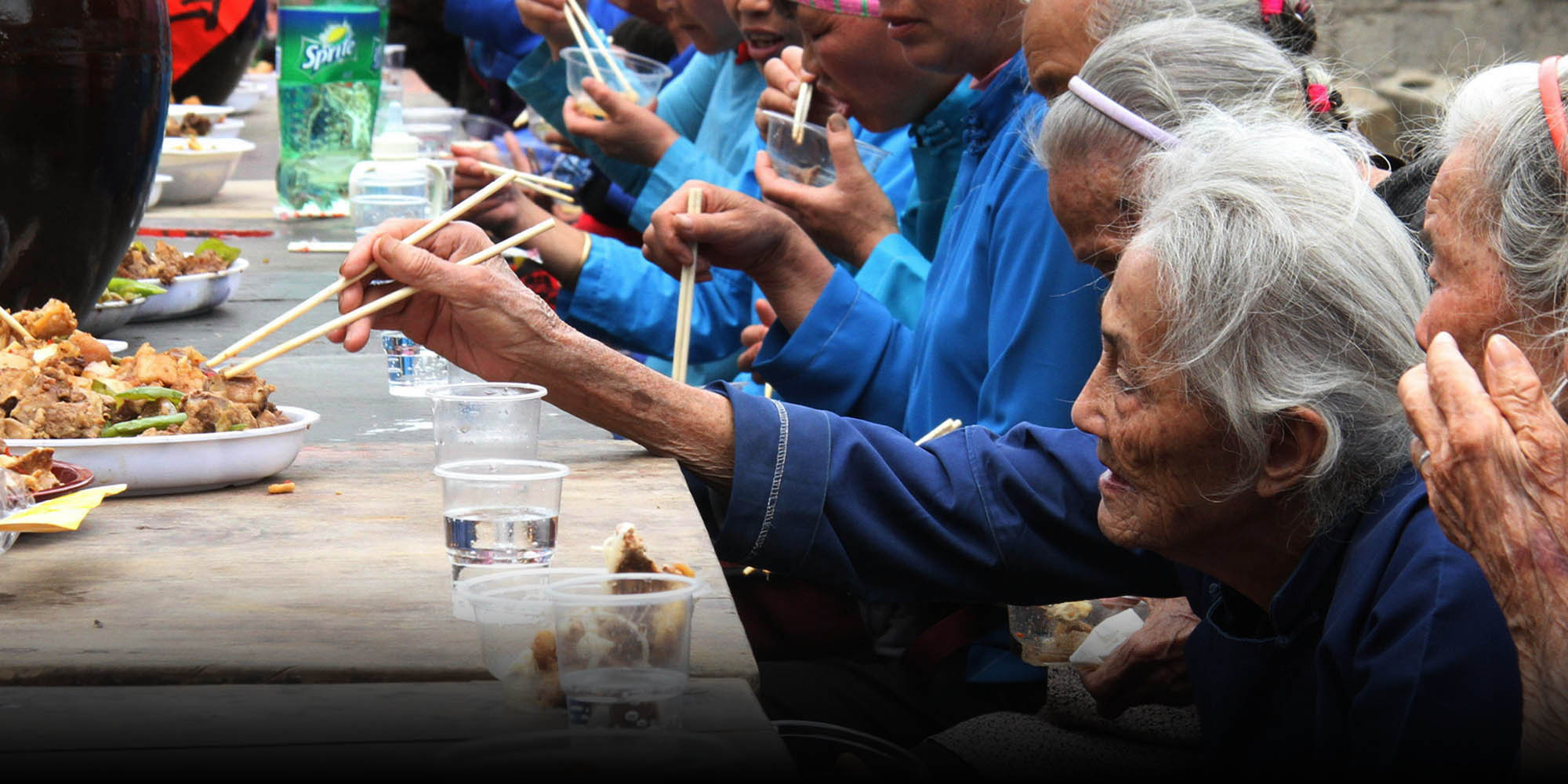 NEWS
Villager's 87th Birthday Party Leads to Anti-Corruption Fine
Citing ban on lavish banquets, village chief orders son to pay penalty.
After Cao Rencheng hosted a birthday party for his 87-year-old mother, he was promptly fined by the local village chief, who said the banquet was in violation of an anti-corruption rule, newspaper Chengdu Business Daily reported Wednesday.
Cao, who lives in China's southwestern Sichuan province, was ordered to pay 650 yuan (nearly $100). The penalty was based on a village rule that bans locals from hosting large-scale parties on occasions such as marriages and birthdays. The regulation, called the "Rule for Villagers," only allows parties in honor of one's 80th or 90th birthday.
The village chief told Chengdu Business Daily that the rule in question was established in response to the Communist Party's anti-corruption campaign, which kicked off in 2012. Its aim is to reduce opportunities for bribery — banquets in China invariably involve offering red envelopes filled with money to the host.
Many provincial and other local governments have introduced similar regulations. In eastern China's Jiangxi province, for example, all party and government officials must receive permission before hosting private parties. In Liuyang, a city in central China's Hunan province, banquets should be limited to 10 tables or fewer; if more than 10 tables are needed, the host must report the names of all attendees to their superiors.
But Cao's case is different from cases in Jiangxi or Hunan in one important way: Neither he nor is wife is a government official or party member, and rules that limit banquets don't usually apply to ordinary citizens. According to Chengdu Business Daily's report, villagers complained that they had neither read nor voted on the rule, which was only mentioned briefly during a village meeting.
A staff member of the discipline department of the Nanba Town government, which administers Cao's village, declined to comment when contacted by Sixth Tone on Wednesday.
Feng Jun, a lawyer at Jieke Law Firm in Luzhou City, Sichuan, told Sixth Tone that the Rule for Villagers has no legal basis because village chiefs — who are not technically government officials — have no authority to issue fines.
"The rule can only work as a suggestion," Feng said. "It cannot interfere with the villagers' freedom to organize parties and ceremonies."
(Header image: Elderly residents enjoying a 'changshouyan,' or a banquet held in honor of longevity, at a village in Hezhou, Guangxi Zhuang Autonomous Region, March 27, 2014. Feng Geli/VCG)