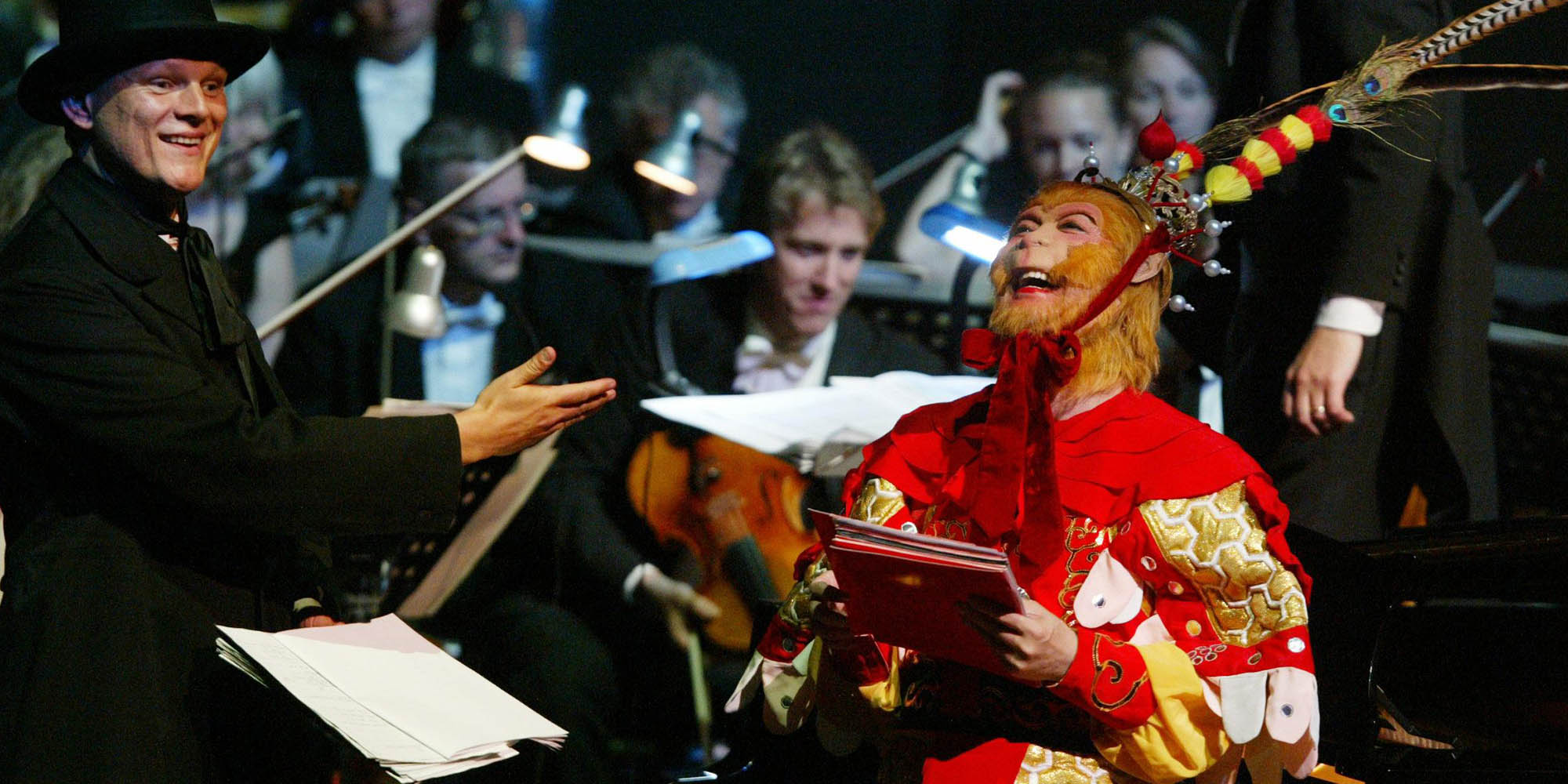 VOICES & OPINION
Why Americans Won't Like 'Journey to the West' Adaptation
A Chinese literary classic is coming to Hollywood, but cultural differences will probably lead to the movie being a flop.
Paramount Pictures Corporation and Beijing Ruyi Xinxin Film Investment Co. Ltd. have teamed up to bring the world a new version of "Journey to the West" in 2017. The production will be a 3-D adaptation of the eponymous 16th-century Chinese literary classic.
The novel focuses on the pilgrimage of a monk to the "Western Regions" — modern-day India — to obtain Buddhist sutras, which are a type of religious scripture. Escorting him are three disciples, including the Monkey King, and along their journey they bump into numerous obstacles and fight a bunch of monsters.
"Journey to the West" is a beloved classic of Chinese literature, meaning that an adaptation must stay faithful to the original novel if it wants to enjoy widespread domestic success. Both the Chinese team and Paramount believe that it's a good story for a fantasy movie and will have no problem crossing the cultural barrier to make it appealing to Eastern and Western audiences. However, I think fundamental cultural differences might make it harder for Chinese classical literature to appeal to Western audiences than the studios are claiming.
The first challenge will be fitting the elements of a Chinese folk tale into the dramatic arc and narrative structure of a Hollywood film in a way that is familiar to Western audiences, but also remains faithful to the original novel.
During a panel discussion in 2015, Chinese screenwriter Shu Huan recounted that in a previous incident Hollywood sent a team of writers China to write a script for a different adaptation of "Journey to the West." However, the team found it difficult to fit the characters into the stereotypical hero mold of most Hollywood movies.
They were endlessly frustrated by the fact that this hero was born out of a rock, and had neither parents, romantic stories, nor any attachment to anyone at all. They wanted to know what changes he experienced before and after he became a hero, and how he overcame and dealt with them.
"[Hollywood's] way of writing collapsed when it came to Chinese folk tales," said Shu Huan. And yet it's no surprise that a Hollywood team wants to show the personality growth in a character, since it creates a story that is uplifting and viewers can identify with.
Ironically, the character of the Monkey King actually does undergo a character transformation, but not necessarily one that Western viewers would enjoy. Before the pilgrimage, the Monkey King is an anti-establishment fighter who doesn't care about authority — in this case, the Buddha. But after the pilgrimage to the West, the Monkey King turns into a Buddhist himself and becomes a part of the system, effectively losing his independent qualities.
He can't even save the group on his own merits most of the time. At numerous points in the story he encounters a fight he can't win, whereupon he borrows divine water or other magical weapons from various Buddhist figures. Occasionally these Buddhas will just fly down and beat the monster themselves when the Monkey King is particularly struggling.
Finally, I think that many viewers will find it hard to understand the Chinese belief of forcing suffering onto one's self to achieve a goal. Because of his superhuman ability to jump thousands of miles at once, the Monkey King is actually capable of getting to the Western Regions in a heartbeat.
But the pilgrimage is designed as a religious test to see if the characters can withstand the trials of the trek, thus proving their moral worth. If they are, they will become Buddhist figures themselves. A tale such as this may leave many people wondering: Why does one have to actively seek out hardships if there is a more efficient way to solve a problem?
Up until now there have been numerous overseas adaptations of "Journey to the West," which have in general had very little success in the Western world and have often been criticized by Chinese audiences as being unfaithful to the novel. Speaking about these adaptations, Zhang Jinlai, one of the actors in the upcoming movie who portrayed the Monkey King in the wildly successful 1980s TV series said: "In one version, Xuanzang and the Buddhas kiss and hug; in another, the Monkey King takes Viagra, and the Marshal of the Heavenly Canopy is a Peeping Tom who spies on harpies bathing [in the lake] by telescope."
Although it's uncertain if this new movie will create any miracles overseas, paying tribute to a canon of Chinese literature will be profitable and popular in the Chinese market. Anything related to "Journey to the West" has always brought high box office returns in China, but can this bedrock of Chinese traditional culture make its own journey to the West?
(Header image: Zhang Jinlai, dressed as the Monkey King, performs with the Danish National Symphony Orchestra at a concert celebrating Children's Day in Beijing, June 1, 2005. Pu Dongfeng/VCG)