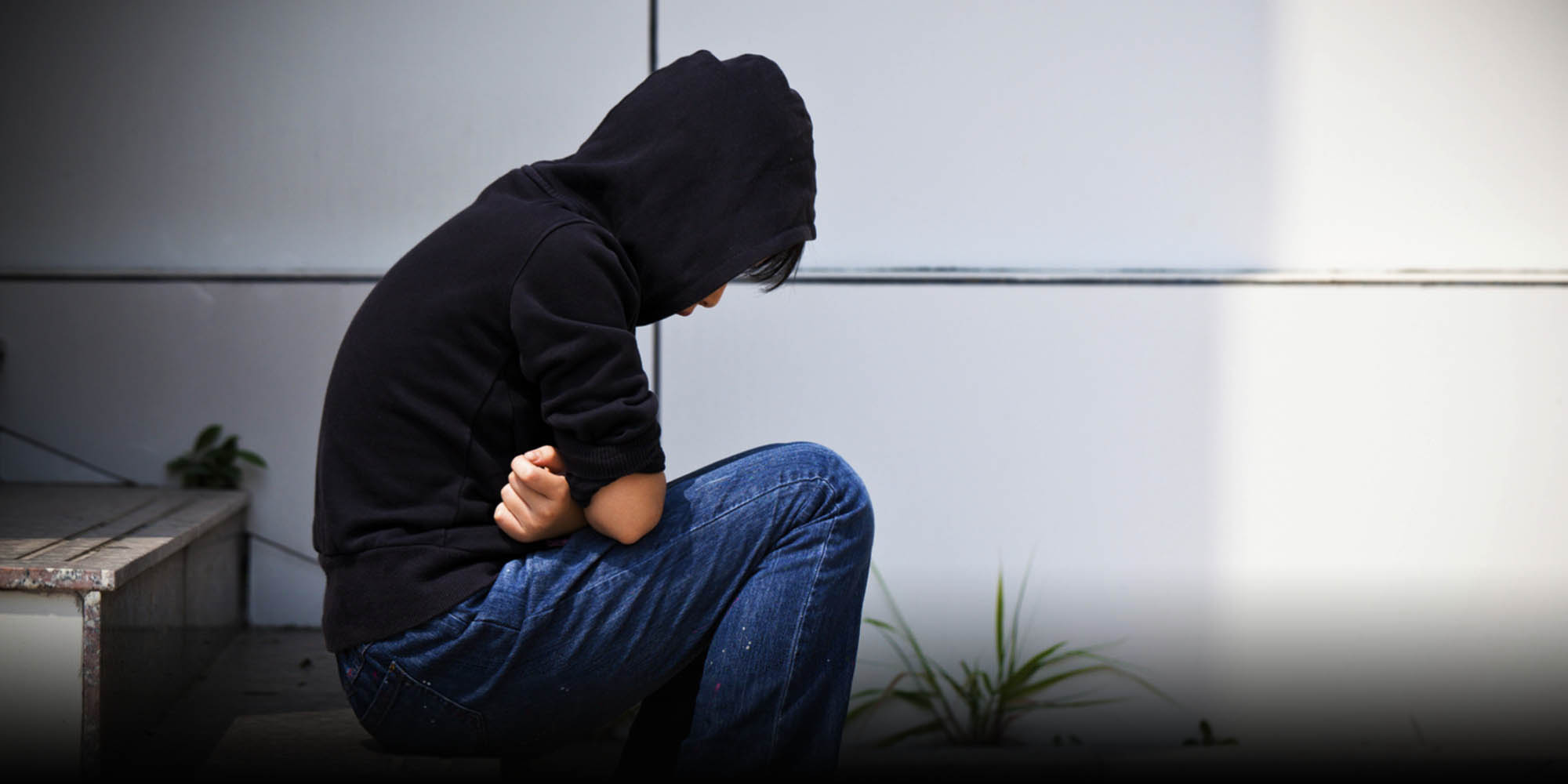 FEATURES
Sexual Abuse of Schoolboys Points to Gaps in Law, Understanding
Some parents seek justice, while others want the issue buried.
On Thursday, a district court heard a case in which parents said a male schoolteacher subjected almost an entire class of boys to years of sexual abuse at a boarding school in Dalian, a coastal city in northeast China's Liaoning province. One mother who attended the hearing told Sixth Tone that while the teacher has confessed to all charges, the official judgment and sentencing could take up to two months.
The accused teacher, Li Chaoyuan, is a 43-year-old married man whose wife also teaches at the same school. The public prosecutor has charged him with indecent assault, but the parents say they're seeking legal advice to see if he could receive a heavier sentence under the charge of indecency to children, as some of the boys were under the age of 14 — China's age of consent — when the alleged abuse first took place. Neither Li nor his legal representative could be reached for comment.
The issue came to light at the beginning of the year, when one boy told his parents that his teacher had taken him home to do "disgusting things," and that he also touched and kissed his genitals in front of the class. According to Liang Ming, a pseudonym for the parent who spoke to Sixth Tone on condition of anonymity to protect the identity of her son, 16 of the 18 boys in the class, all aged 15 or 16, have now reported sexual abuse and beatings dating back to September 2013. None of the girls in the class have reported being harmed.
Some boys spoke up earlier but weren't believed because their parents didn't think such things could happen to boys, while other students were ashamed to speak up, revealing the stigma of child sex abuse and the paucity of awareness, especially when it affects male victims.
"Victims of sexual abuse in any country are often reluctant to come forward and seek help," said Jeremy Daum, manager of China Law Translate, a legal translation and analysis website. "While the majority of sexual offenses are against women, there is evidence showing that males may be less likely to report abuse, perhaps due to concerns about what their victimization reflects about their masculinity or sexuality."
Online comments about the case also show a lingering association of pedophilia with homosexuality, though other voices pointed out that abuse by men of girls is just as common, if not more so. One user commented on Aug. 6 that homophobes were exploiting the issue for their own agenda: "If it had been a class of girls, should we then condemn heterosexuality?"
It has taken more than six months for the case to go to court since it was first registered with the local police on Jan. 15. Parents say that when they first approached the school about the issue in January, demanding to see the classroom surveillance videos, the school said Li had already been dismissed and that the surveillance camera was broken. Even after police arrested and detained the suspect for three days, a staff member from the school's academic affairs office told Sixth Tone's sister publication The Paper on Jan. 18 that no abuse had taken place.
Parents say they pay more than 30,000 yuan ($4,500) each year in tuition and boarding fees to send their children to Ruige Middle School, a private boarding school known for academic excellence. After hearing the allegations, parents were horrified to realize their children had gone on expensive overseas study tours supervised by Li. "To think of it now, it feels like we spent money to help him violate our children," Liang told The Paper.
Parents complained that the school didn't seem to understand sexual assault was a crime, rather than just a form of misconduct that could be penalized internally. They said the school had offered them private settlements before the police investigation began — more than 20,000 yuan for each family, depending on the severity of abuse — but that they wanted to see Li behind bars.
Chinese law only recently began to recognize the sexual assault of male victims over 14 years of age as a crime.
An amendment to China's criminal law that was passed last August and took effect on Nov. 1, 2015, revised the crime of "indecent assault" to include victims of any gender, where the previous law had specified assault against women, and children under 14 of any gender.
According to China Law Translate, sexual assault against boys and men wasn't ignored entirely before the legal amendment, but cases had to be prosecuted under the general crime of assault.
"Recognizing that males can be victims of sexual assault is a great step toward recognizing the unique harm caused to all victims by unwanted sexual contact," Daum told Sixth Tone on Thursday.
But there are still a number of ways the law distinguishes between offences against male and female victims, Daum said. Indecent assault is a lesser charge than rape, which can result in more substantial punishments but only recognizes female victims. Welfare organizations, too, tend to focus on female victims: One group that educates schoolchildren about bodily boundaries is called Girls' Protection, though they work with both girls and boys.
For the parents of the Dalian victims, some are eager to take a stand so the sexual abuse of boys gets more media attention. "We don't have enough understanding, education, or public attention protecting boys," said Liang.
But other families just want to put the issue behind them. They want to see Li sentenced and secure compensation for their children, but they believe the attention and shame of media exposure on the issue will bring further trauma to their boys.
"I don't want to reopen my son's wounds either," said Liang. "But I want to see a fair and serious sentence for the teacher. The school should be penalized too, and the education department needs to take a firm stance against the abuse of boys."
(Header image: Fzant/E+/VCG)