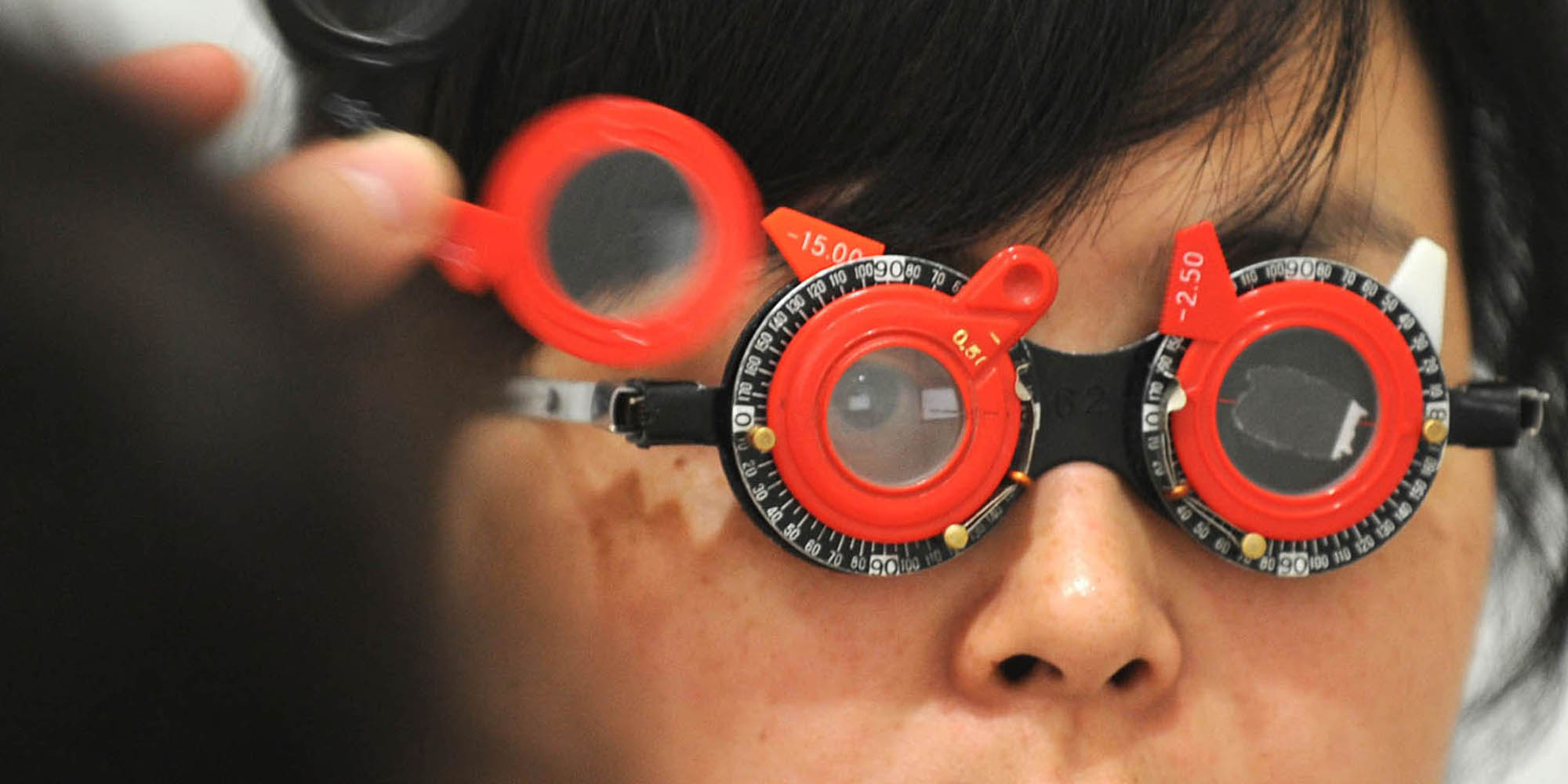 NEWS
Visually Impaired Top Student Rejected for Hunan Government Job
Physical examination standards mean rejecting applicants based on disability status legal.
The top scorer on the civil service examination in Yueyang, a city in central China's Hunan province, was not given a job due to his visual impairment, Sixth Tone's sister publication The Paper reported on Wednesday.
Tan Jinsong, 24, was born with cataracts, is blind in his right eye, and has only partial visibility in his left eye. The congenital disability never bothered him much until he applied for a position at the Legislative Affairs Office in Yueyang.
Tan, who has a bachelor's degree in law from the Hunan Institute of Science and Technology, topped all other candidates on both the written test and interview, but his application for employment was nevertheless rejected.
Zhan Houfu, director of the Legislative Affairs Office in Yueyang's Yunxi District, where Tan applied to work, told Sixth Tone that Tan was rejected because of standards for the physical examination that apply for all applicants to government departments. "If the physical examination had said Tan was qualified, then we would have recruited him, regardless of whether he's disabled," Zhan said.
According to the current General Civil Service Recruitment Physical Examination Standards, issued in 2005, candidates who have "obvious damage to their visual function" are considered not qualified.
Chao Xiangyang, vice president of the Disabled Persons' Federation of Yueyang City — a government-backed institution — told Sixth Tone that the standards don't take disabled people into account. He said the central and provincial governments have issued laws and regulations to protect the employment rights of disabled people, but that these standards make it legal for the government to reject people with disabilities.
"If these unreasonable official physical examination standards aren't changed, similar cases will have the same outcomes," Chao said.
Chao's views are shared by Liu Xiaonan, an associate professor at China University of Political Science and Law. Liu told Sixth Tone the existing physical exam standards can lead to discrimination.
Chao said a possible reason the standards might disregard people with disabilities is that few disabled people show interest in working for the government. "The government may choose not to deal with an issue that few people care about," said Chao, adding that this is only his second case during his 13 years at the Disabled Persons' Federation of Yueyang City.
The other case occurred in 2009, when a disabled person was refused by the Yueyang procuratorate because of a leg disability. Chao explained that the case was resolved largely because of the humanity shown by the provincial government, rather than by the law.
According to China's Regulations on the Employment of Persons with Disabilities, issued in 2007, disabled people should make up at least 1.5 percent of the workforce. Chao said this quota is usually filled by contract workers.
Tan is staying at home for now, unsure of his future and considering whether he should try to sue the people he would ideally like to work for. "I can't imagine working at a government office which I once sued," he said. Another option, Tan said, would be to become a lawyer. "But I think law firms are even more ruthless," he added.
(Header image: A patient undergoes an eye test at Xian First Hospital, Shaanxi province, June 5, 2015. Zhao Bin/VCG)