In the 1970s, Qingyang was a typical small southern town in Jiangsu province, eastern China. Its inhabitants were poor. Families in which both parents worked in factories were considered well-off, though many earned as little as $5 per month.
It was also a time when strict the family planning policies that would drastically change the lives of Chinese families for decades to come started to infiltrate people's homes.
In the years leading up to 1980, and to the official introduction of the one-child policy, the Chinese government began encouraging its citizens to limit the size of their families, saying people should have just two children.
Wang Lan's husband, Wang Xing, was a senior leader in a factory. Because of his title, he was expected to be a model citizen, adhering strictly to the law.
On March 23, 1979, Wang Lan delivered her third child, a girl.
This presented an enormous problem for the couple. Having more than two children probably meant Wang Xing would lose his job or face a steep fine, or both. Besides, they already barely had enough food to go around with two children.
The Wangs decided to leave their youngest daughter — just two days old — in front of a factory in Qingyang, wrapped in red clothes with no note or identification. Unable to bear the shame, they asked Wang Xing's sister to drop the baby off for them.
It was a rainy day, and the Wangs half-hoped the sister would return holding their daughter. But she didn't. After a few hours, Wang Xing went to the spot where his sister had left the baby, but she was already gone, taken by a stranger. Wang Xing cried for days.
Lin Chunhong (back to camera) and her birth family pose for a photo in Jiangyin, Jiangsu province, March 19, 2016. Lin was born in 1979, when family planning policies were strictly enforced. Han Meng/Sixth Tone
At that time, there were many families who, like the Wangs, took drastic measures to stay within the good graces of the government. Between 1981 and 1982 alone — even before the one-child policy was officially launched — 4,091 abandoned infants were adopted by welfare institutes in Jiangsu province. Owing to a traditional preference for male offspring, 98.5 percent of them were girls.
The passerby who found the Wangs' baby girl took her to the Changshu Social Welfare Institute in the nearby city of Suzhou. There, she was adopted by Sun Xian, a 40-year-old single woman who brought her to Shandong province, north of Jiangsu and some 500 kilometers away from her birth parents.
As the girl grew up with Sun, she went through a series of surnames, as her adoptive mother remarried multiple times. She called three different men "Dad" before her mother passed away 12 years ago. The name she uses today is Lin Chunhong.
"I have never fully experienced a father's love," Lin told Sixth Tone.
Lin said that growing up, she always felt confused about her identity and was made to feel inferior and different as an adopted child.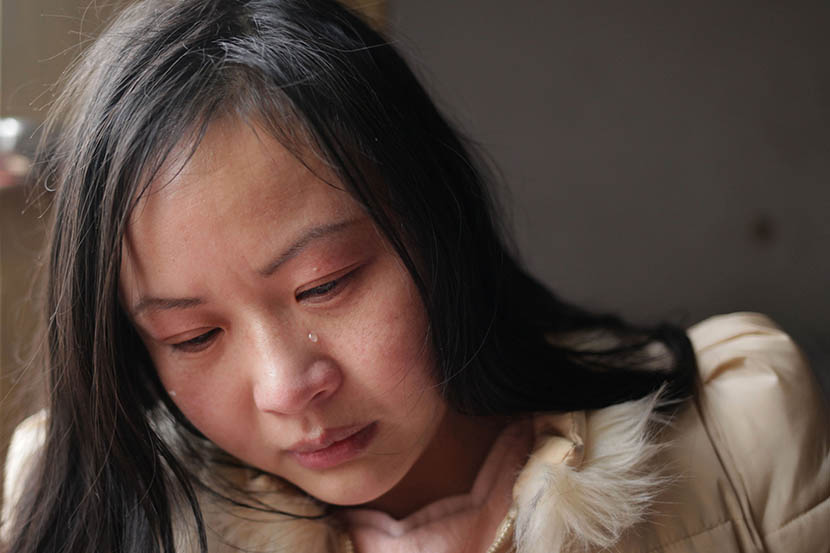 A tear runs down Lin Chunhong's face as she recalls her childhood in Linyi, Shandong province, March 8, 2016. Her adoptive mother remarried three times, and they were often destitute. Han Meng/Sixth Tone
Her classmates and neighbors would say that she had been abandoned by her real parents, and this scarred her. As a result, Lin often harbored resentment against her birth parents for leaving her.
Lin's real date of birth, like so much of her past, is a mystery. Her adoptive mother had hidden the truth of her abandonment until she passed away. Lin had never asked her mother where she came from, but from friends and from people in the neighborhood, she eventually discovered the truth.
But knowing she had been abandoned on the sidewalk wasn't enough for Lin. She had so many more questions: Where did I come from? What do my birth parents look like? Do I have siblings?
After Sun passed away, Lin began to search for her birth parents.
Despite some resentment, Lin was not unsympathetic to the plight of her biological mother and father. As a mother of two herself, she can understand how difficult it was for them to let her go. Lin and her husband — also an orphan — became victims of the one-child policy twice over when they had their second child in 2009, and Lin's husband was beaten and jailed for one month.
With the help of a DNA database set up by the Institute of Forensic Sciences at Soochow University, Lin discovered in 2016 where her birth parents lived. She cried tears of joy when she was finally reunited with her mother.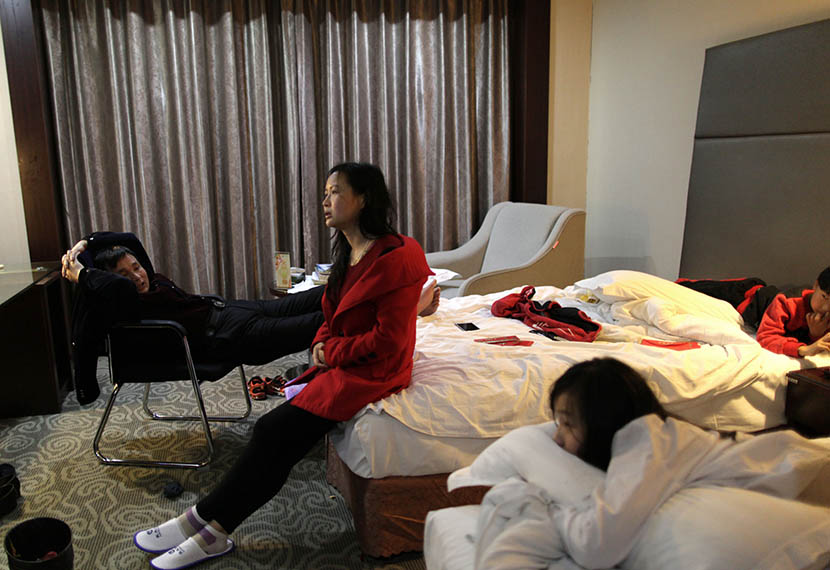 Lin Chunhong at a hotel in Jiangyin, Jiangsu province, March 19, 2016. Lin returned to her birthplace and met her birth parents for the first time at 38 years old. Han Meng/Sixth Tone
The family has managed to build the new relationships slowly. At first, Lin and her mother had difficulty understanding each other. Wang Lan, Lin's birth mother, speaks in a dialect from southern Jiangsu that Lin could barely understand.
Lin said that she looks more similar to her mother than to her father, and that — like most northern Chinese — she likes noodles while her southern parents prefer rice.
During the reunion, Lin forgave her birth mother and hugged her without saying a single harsh word. In a sense, she felt thankful to be alive, to have been left on the street during a time when infanticide was common.
After meeting her birth parents, Lin brought them to Shandong to visit the cemetery where Sun, her adoptive mother, is buried. Wang Lan and Wang Xin burnt an offering to show their gratitude to Sun for raising their daughter.
Wang Lan moved in with Lin for a while, taking care of her two children and cleaning the apartment. She said she owed her daughter for their lost time together.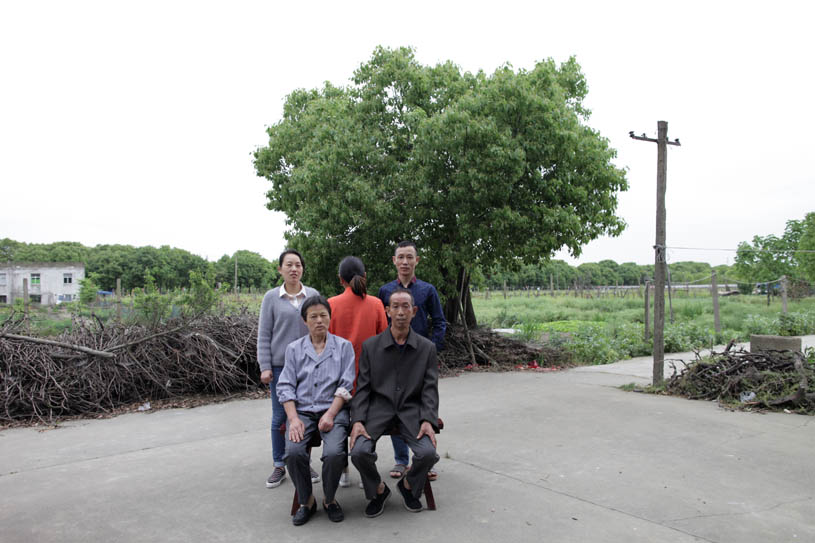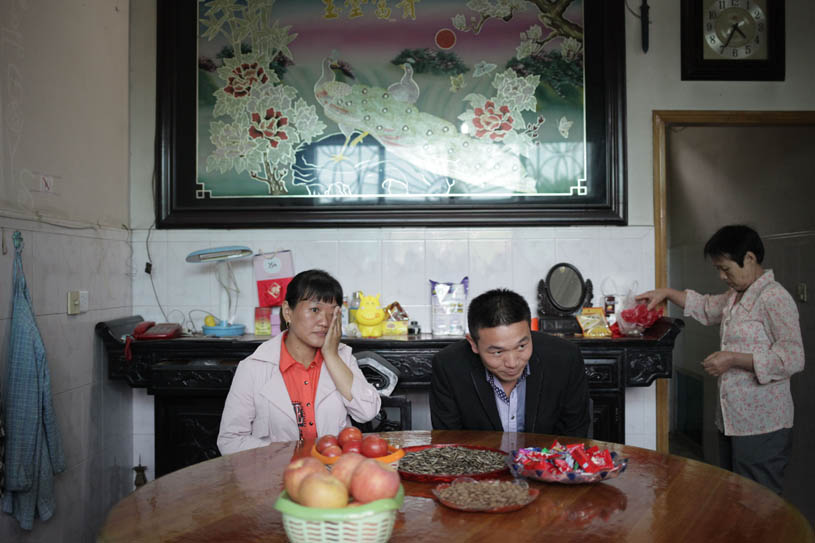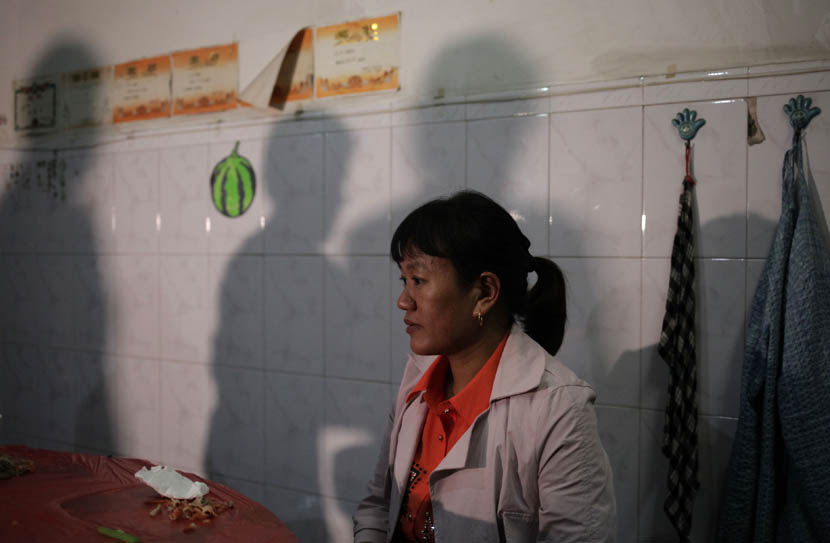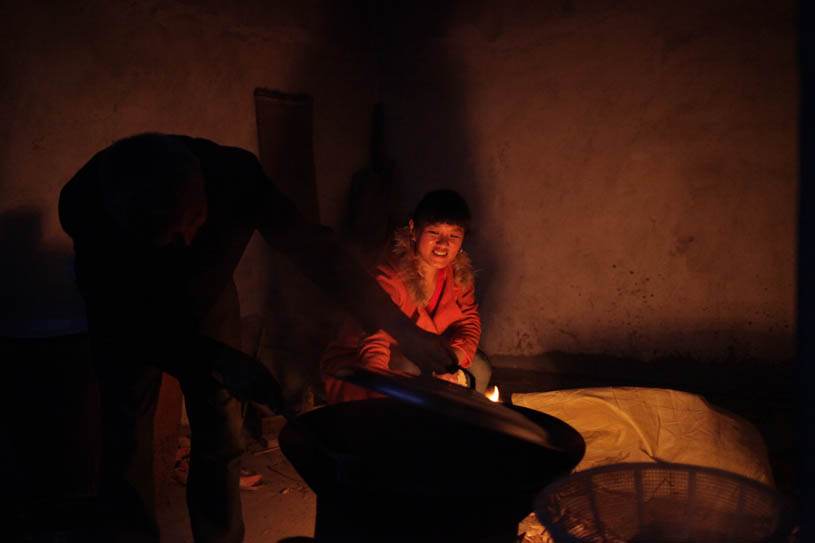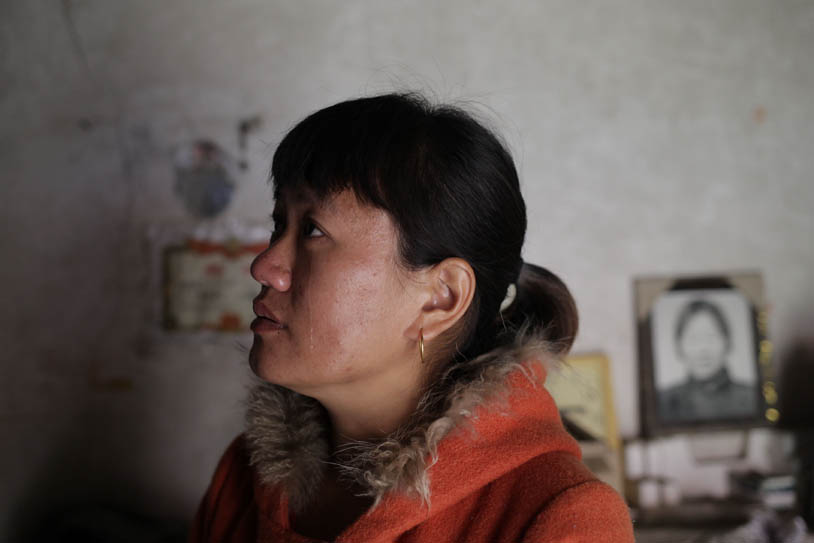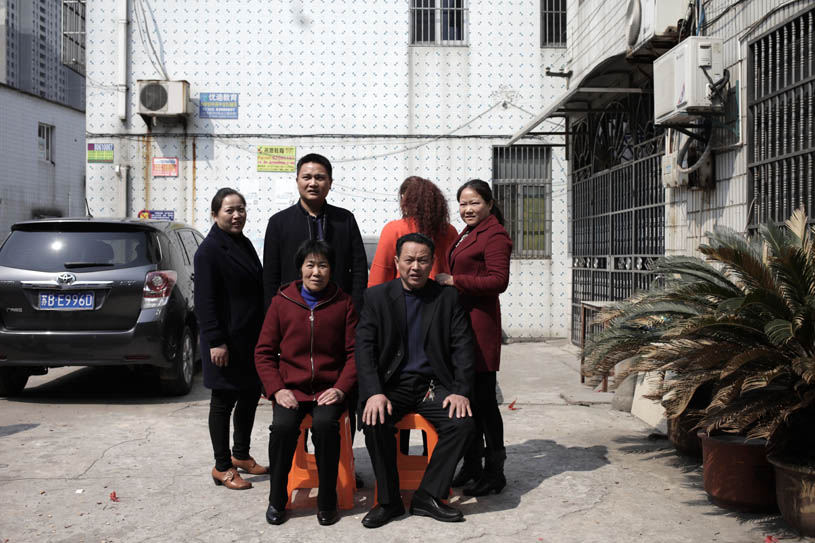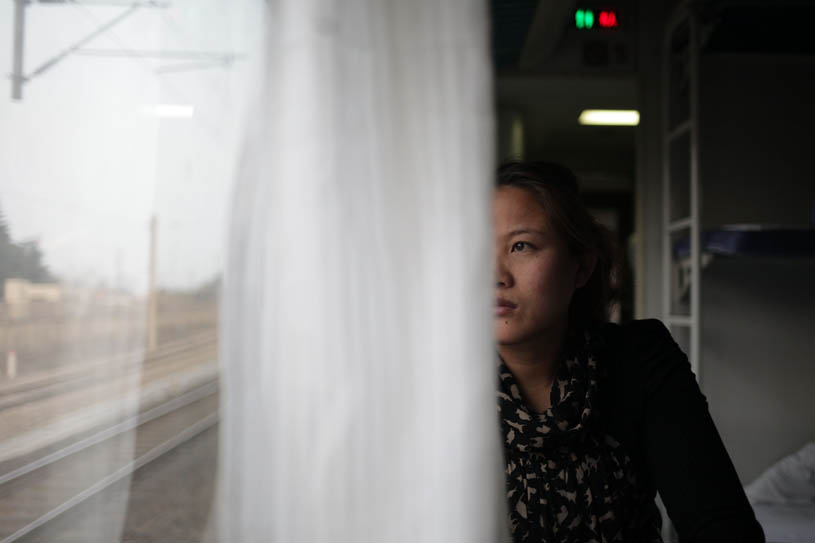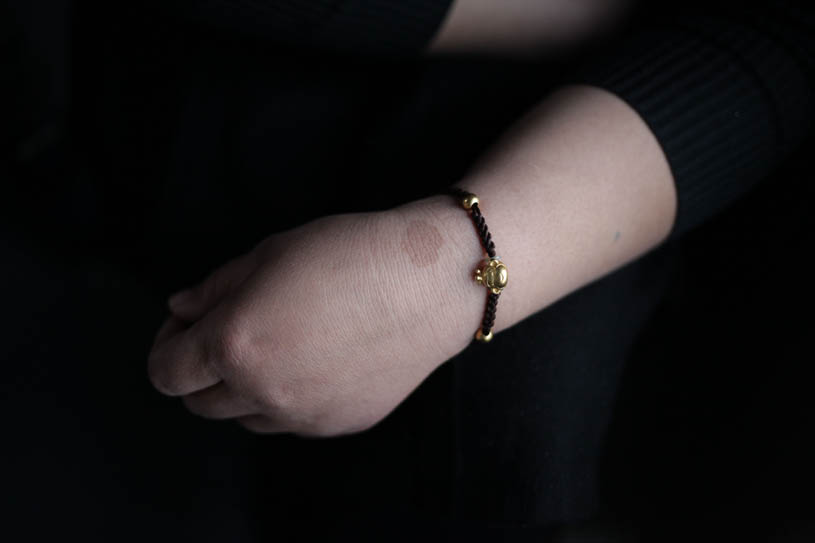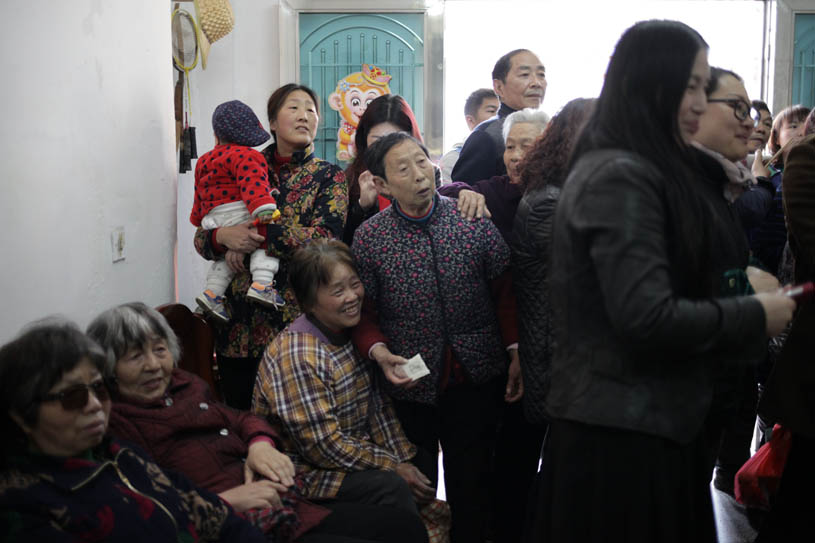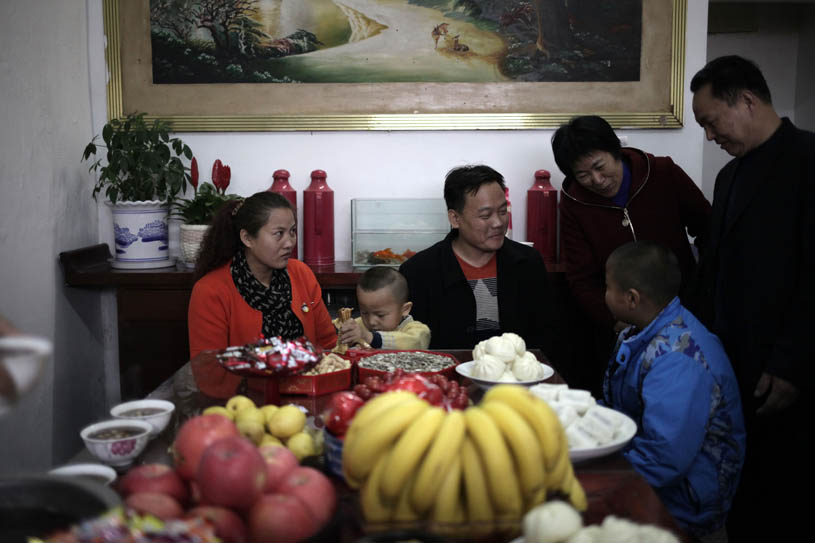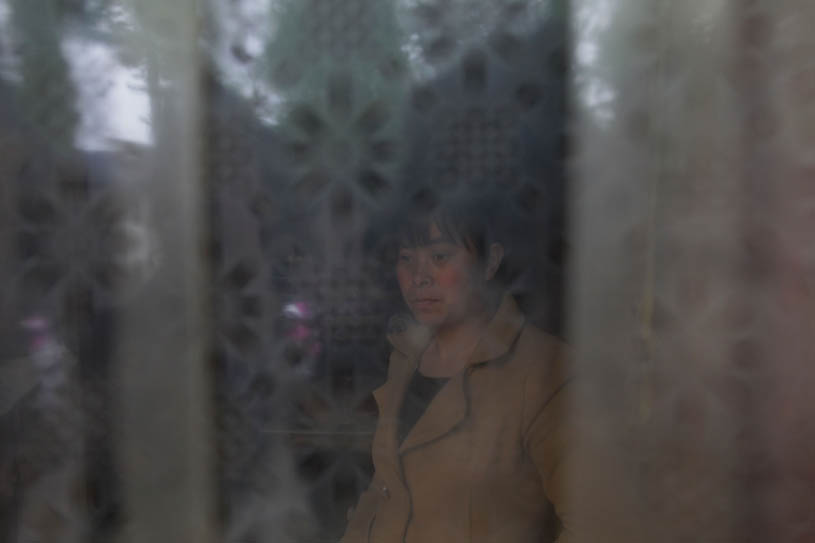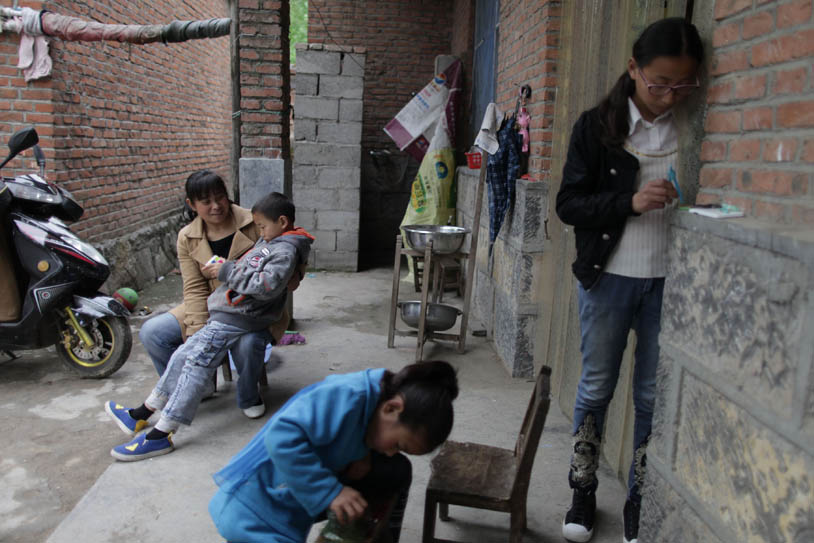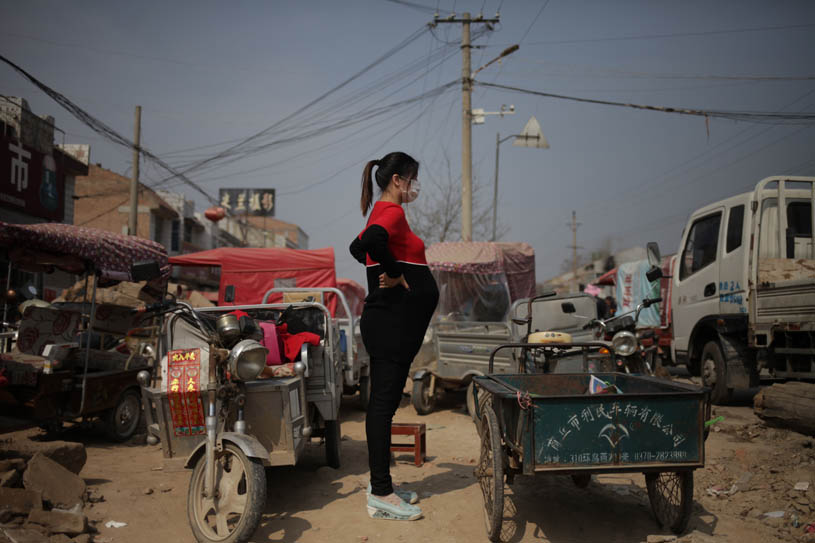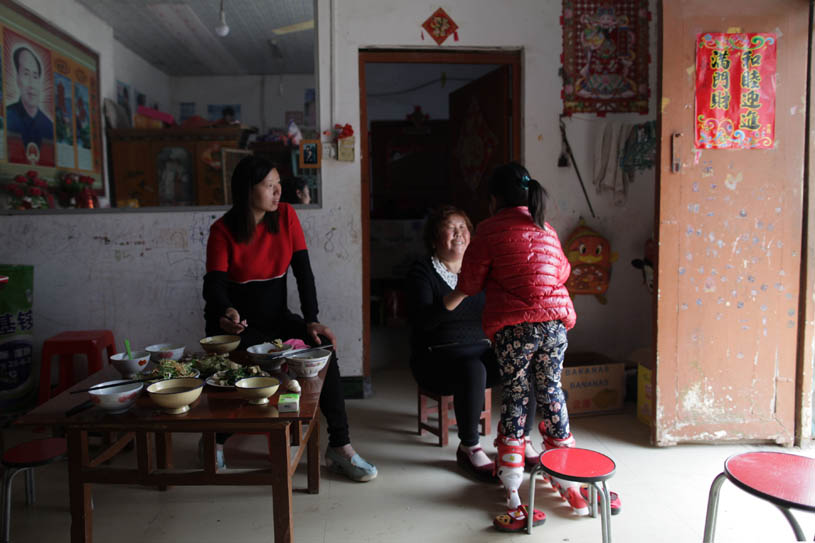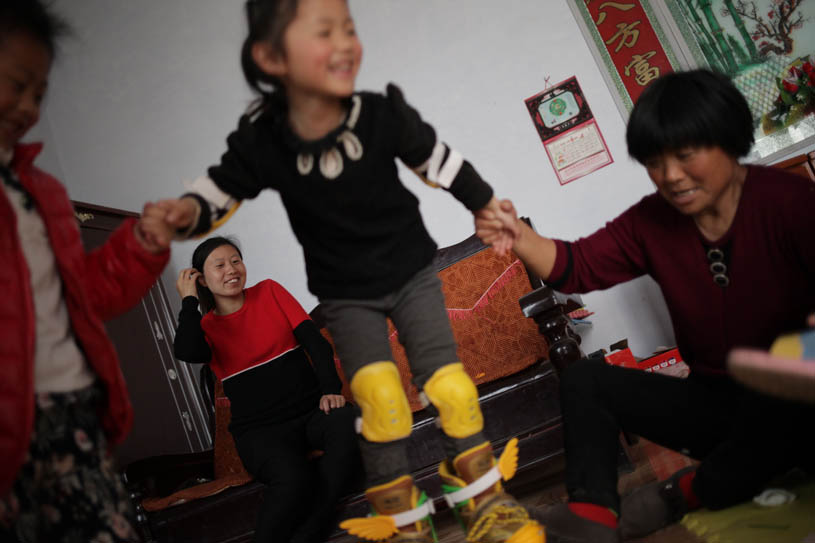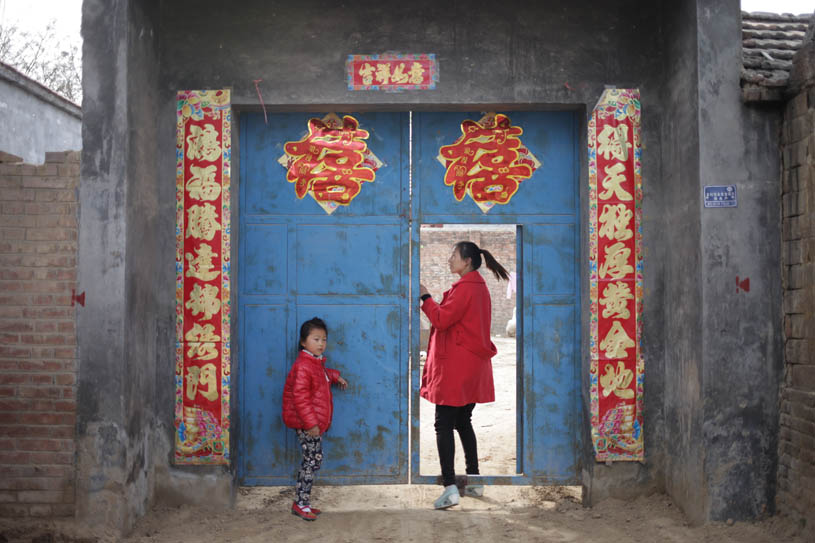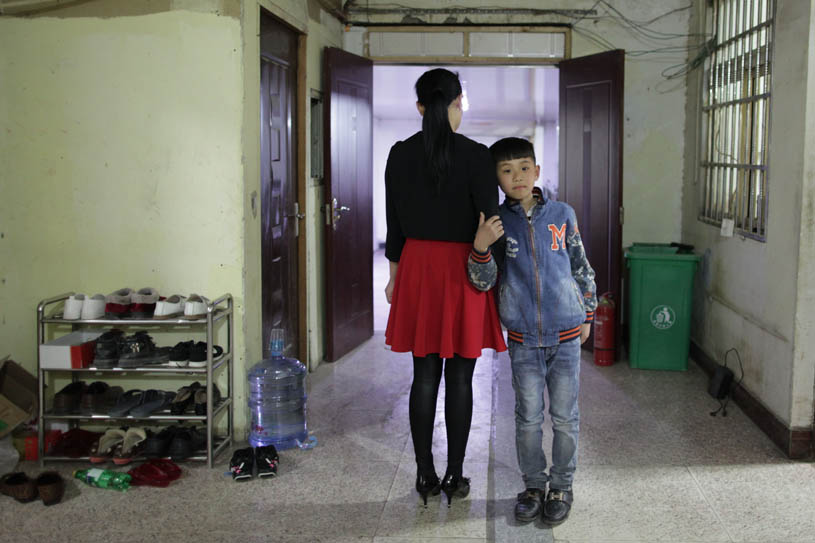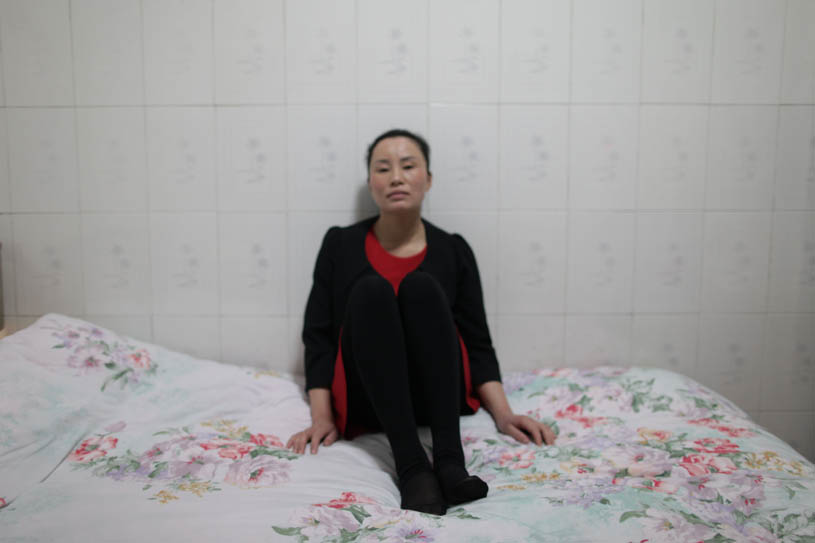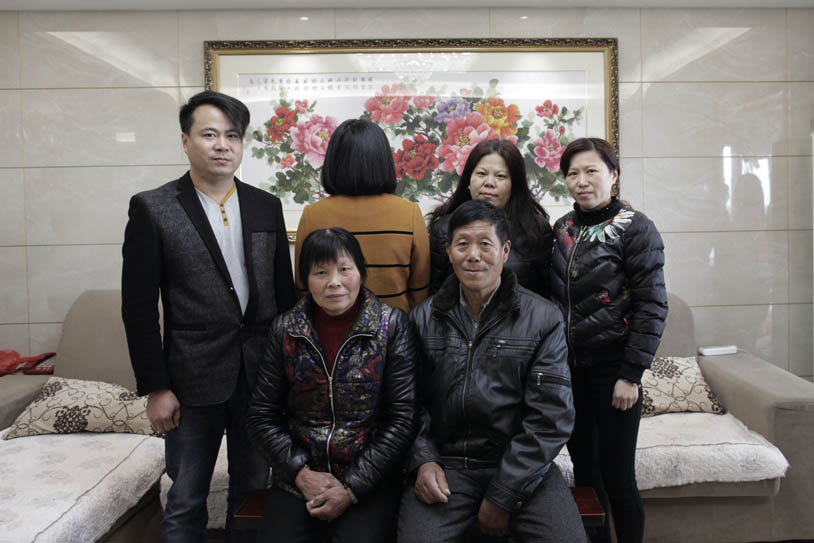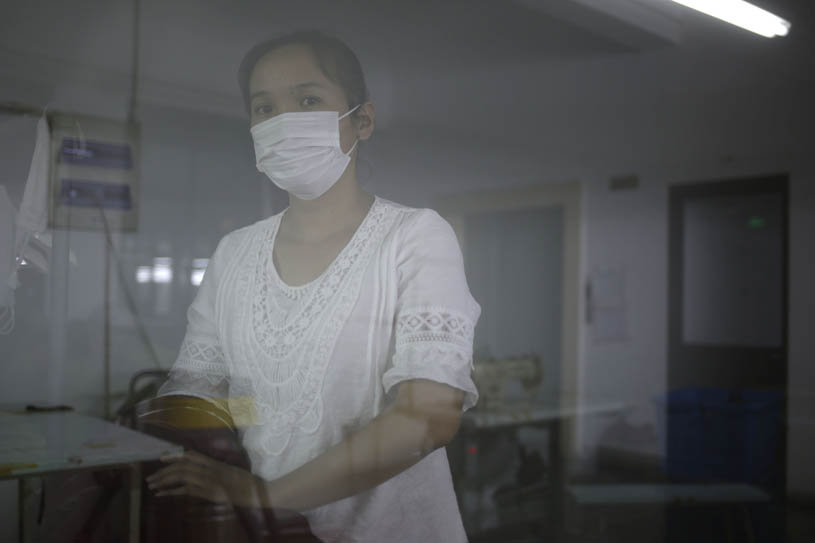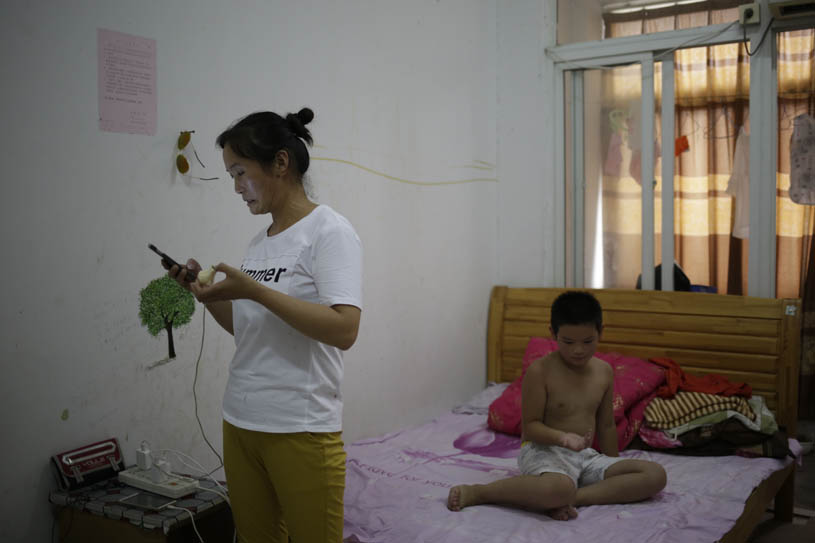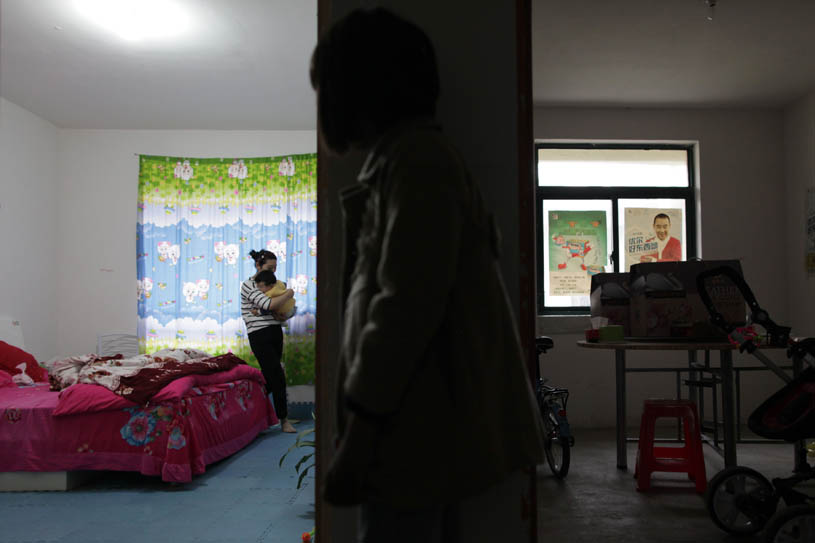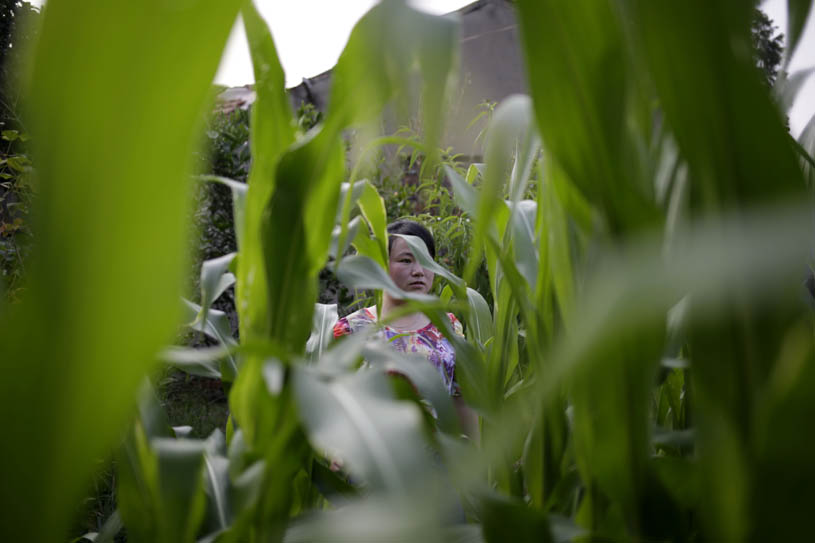 This article was made possible by a grant from Guyu Story, a funding platform for nonfiction and photography.
(Header image: Hu Wei looks through the window of her apartment in Hefei, Anhui province, April 15, 2016. Shortly after her birth in 1980, Hu was abandoned at an orphanage in Jingjing, Jiangsu province. Han Meng/Sixth Tone)