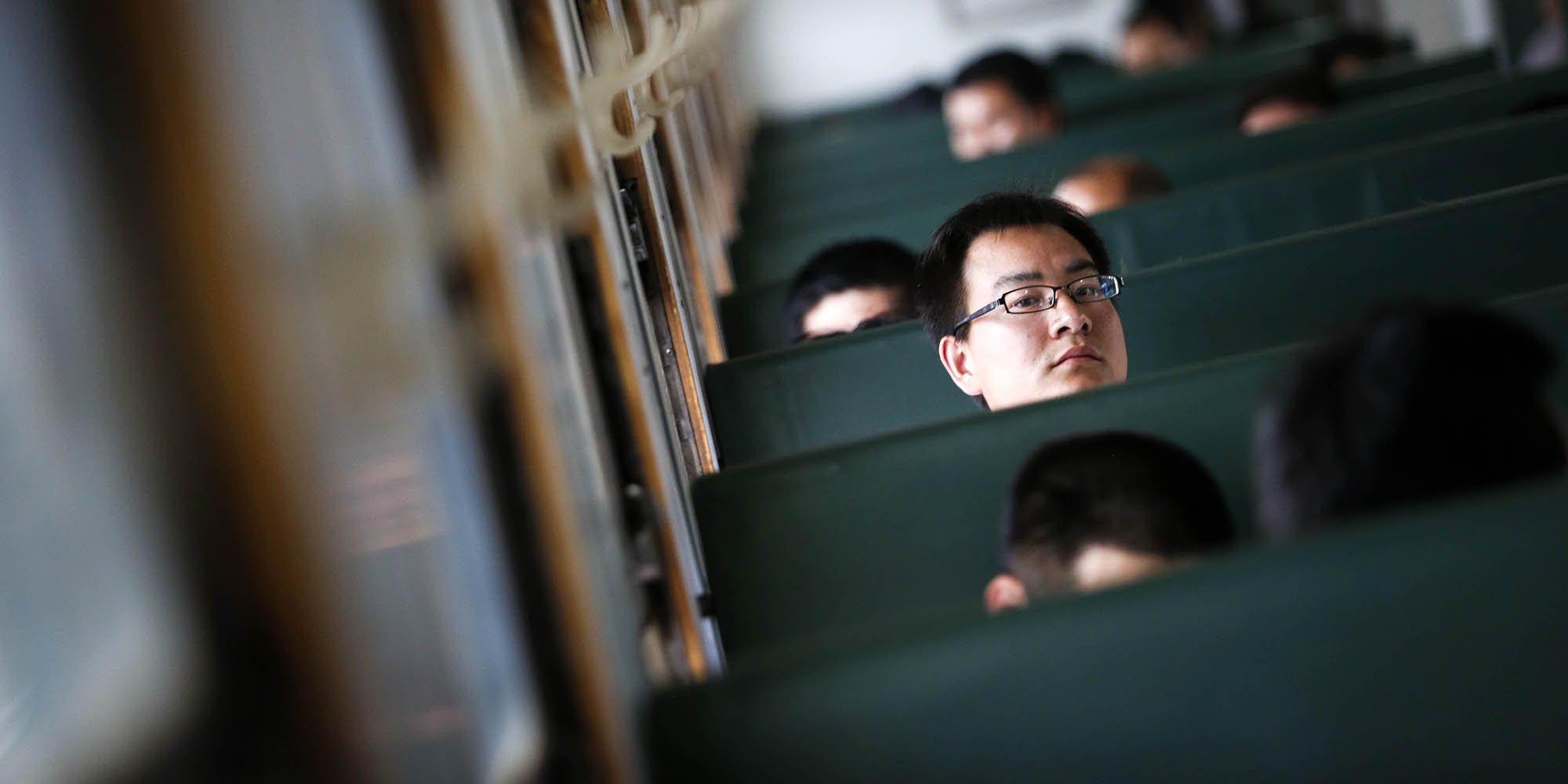 VOICES & OPINION
The Rail Chronicles 1: Go East, Young Man
An author travels China by train and finds that slow-moving locomotives are being gradually replaced by the new high-speed network.
Every morning as I lay lounging in bed, savoring my last minutes of freedom before school, my mother would peek into my room and declare "You're like the slow train to China."
What she meant was that I was going to be late for school. I guess it was an allusion to the long and unhurried trip one would have to endure to make it to China, some 4,000 miles away.
When Chinese dream up a British gentleman, he is typically imagined as a person prancing around on a horse. Germans zip around in Mercedes; Venetians take to the waters in gondolas.
In the West, when many of us picture China, we think of trains. Snaking over every part of the country's vast terrain, locomotives have connected a country famous for its diverse populations.
Ironically, the first time I realized I wanted to move to East Asia was during a trip to San Francisco in 2005. The cacophony of the city's Chinatown both overwhelmed me and piqued my interest. Upon returning to the United Kingdom, I decided to pack my things and head east.
I arrived in China in 2006 and explored the country from the windows of the slow-moving sleeper trains that made up the majority of China's trains. Sadly, these have gradually been replaced by the more popular high-speed trains.
This year, when I made the decision to visit Harbin, the capital city of northeastern China's Heilongjiang province, I had initially intended to travel by sleeper train. The trip was about 24 hours, but I was excited to spend a lot of time looking out windows and seeing the country at a leisurely pace.
This dream was quickly shattered when I realized the scarcity of sleeper trains meant getting a ticket was a troublesome affair. High-speed rail tracks in China make up more than half of the world's total. Traditional train usage has been in steep decline in recent years.
A decade ago I had no problem buying a sleeper ticket to anywhere I wanted to go in China, but tickets had become hard to come by. The only other option I found was a standing ticket for around 275 yuan (about $41).
Considering that would entail 24 hours on my feet, I settled for the more comfortable bullet train option.
My trip would only be around 12 hours now. From my window seat in row 13, I watched the country pass by as we barreled smoothly northward. Around me were the people who had contributed to the high-speed train industry's success: China's rapidly growing middle class.
Tickets that would have been unaffordable to almost all of the population several decades ago were now pocket change to most of these citizens. High-speed trains are becoming more representative of the population than sleepers.
Most of the passengers were quiet at the beginning of the journey, still sore from the harassment it had taken them to travel to the train station, stumble through customs, board the train, and find their seat. Various dialects trickled down the aisle, wailed out sporadically by a loudspeaker that gratingly announced whenever we neared a destination.
Traveling through China is an interesting study for the keen linguist. Upon leaving Shanghai I heard a lot of the city's standard Wu dialect, but this changed as more people got off the train as we traveled further north. Northeast China, where I was headed, is famous for its clear and crisp Mandarin. I could speak Mandarin, but in Shanghai I was often baffled by local rambling in what sounded like an entirely different language.
Luckily, people from the burgeoning middle class who sat around me on the train are all fluent in Mandarin, meaning I would be easily able to communicate with them should the need arise. But considering everyone within throwing distance was on their smartphones, this didn't seem likely.
At noon people became more talkative as lunch was served. Someone asked me what my favorite Chinese food was. I responded the sandwich from Starbucks I had grabbed at the railway station. They guffawed, but in the same time I had seen high-speed trains take over the country in the decade I had been here, I had similarly seen Starbucks begin appearing on every corner.
As I came into the final leg of my trip, with Harbin just around the corner, I smirked as I realized I had traveled more than 2,000 kilometers in just over 12 hours. With the fastest growing high-speed rail network in the world, I wondered if Chinese mothers ever remarked to their sons "You're like the slow train to Britain."
To be continued.
(Header image: A man is pictured on a train to Beijing, May 24, 2014. VCG)