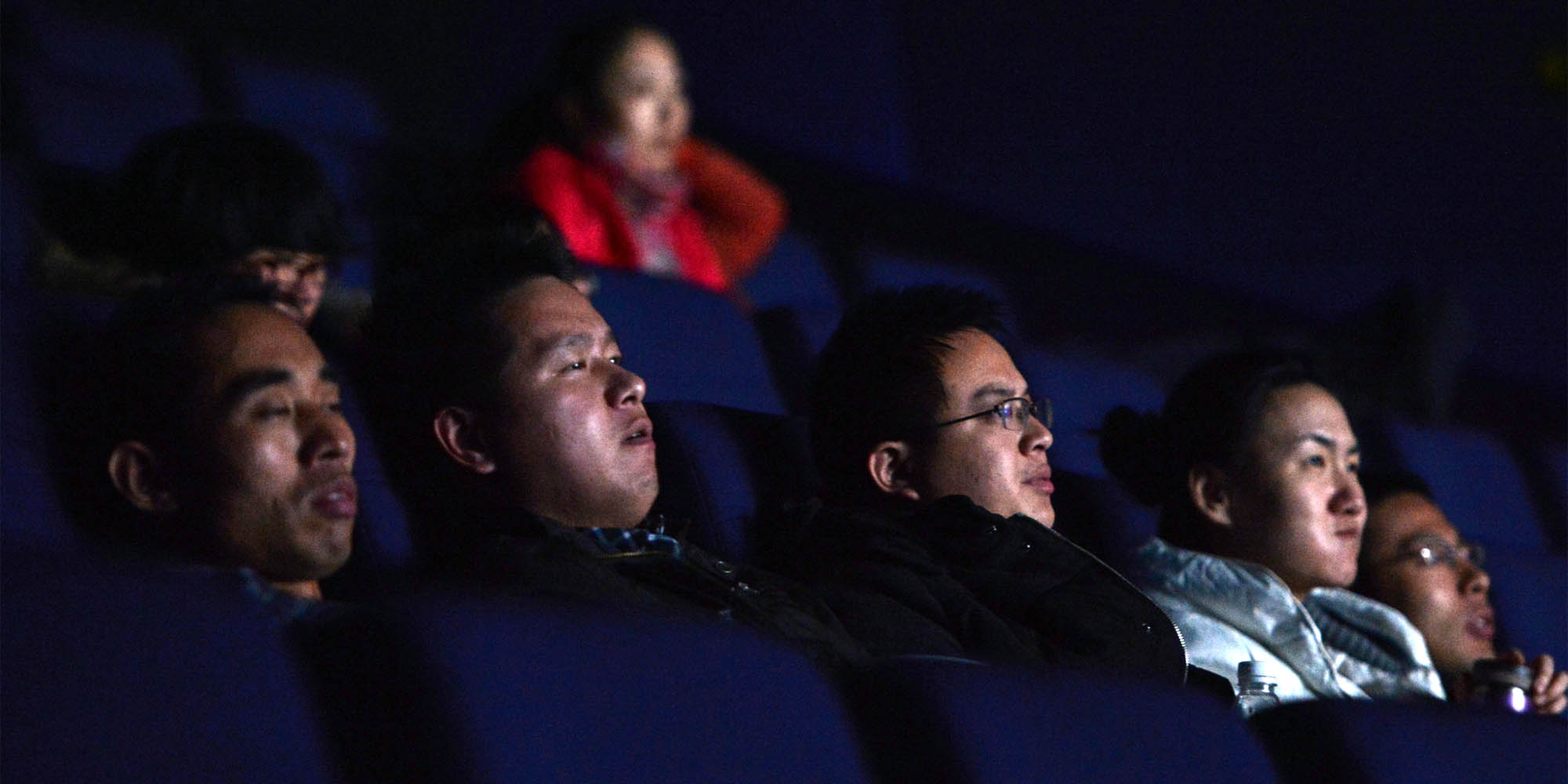 VOICES & OPINION
Mediocrity of China's Films Laid Bare After Paltry Box Office Takings
With authorities clamping down on ticket-sales fraud, domestic movies are revealed to be unpopular with audiences.
Late last month the stunning flop "League of Gods" was released unto the world, adding to what has thus far been a miserable summer at the Chinese box office.
In July, Chinese films brought in less than 4.34 billion yuan (about $653 million) in box office sales, down by 1.2 billion yuan from the same period last year. For the Chinese movie market, which has been growing at a breakneck speed in recent years, it is the second time in 2016 that ticket sales have slumped — the first time being in April.
Strictly speaking, summer sales still have another several weeks to recover, but if the 5 billion yuan brought in by the industry last August is anything to go by, such a recovery seems impossible — August sales are typically lower than July.
"League of Gods" was universally panned by critics upon its July 29 release. On Douban, China's largest user review website, the film has been given 3.4 out of 10 stars, making it one of Douban's worst reviewed movies. Although "League of Gods" is outfitted with celebrities from some of the most critically acclaimed movies of the last few years, it is nonetheless doomed to the bargain bin.
The awful quality of domestically produced movies has become an issue that can no longer be ignored. From the failed comedy-western "For a Few Bullets," released in July, to romantic-comedy flop No-One's Life Is Easy (So I Married an Anti-Fan), it feels like all summer 2016 has produced are movies catering to a love for celebrity culture with little regard to content.
It would seem that rapid growth of the film industry in recent years has made domestic producers complacent with their own success, giving them blind faith in their own abilities and unbridled optimism about the state of the market. And yet a large part of this bubble is due to a practice known as "ticket supplementing," where production companies use various practices to distort box office sales.
In March state news agency Xinhua reported that the distributor Dayinmu Film Distribution had fabricated thousands of screenings of "Ip Man 3" and had bought up a large number of tickets to inflate box office sales. This practice has become rampant in the Chinese film industry and offers one explanation for how tickets sales managed to increase by nearly 50 percent in 2015 from 2014. As the president of Beijing Enlight Media Co. Ltd., Wang Changtian, acknowledged in a press conference in July, the lower-than-expected returns from "Big Fish and Begonia" were largely due to ticket supplementing.
Falsifying box office sales is a tactic used by some film distributors to make a movie seem more popular than it is, thus inclining audiences to come and see it. This creates a bubble and makes it hard to tell how well the industry is doing.
During the Beijing International Film Festival in April, Li Dong, the associate director of the Film Special Funds — an office of China's media censorship body, the State Administration of Press, Publication, Radio, Film, and Television — made a similar statement: "The high box office returns enjoyed by Chinese movies last year is almost without exception down to exaggerated box office revenues." His statement was later strongly rebuked by his boss, Jiang Tao, who said: "This is an extremely inaccurate thing to say, and an irresponsible claim to make."
Thus, the question is: Have industry managers misread genuine market numbers, or deliberately disseminated false information?
After Dayinmu was strongly criticized for the "Ip Man 3" incident, the practice of ticket supplementing seemingly disappeared overnight. This was a major catalyst in the slowing down of the movie market over the summer — as the ticket sales bubble bursts and ticket supplementing is becoming a thing of the past, the paltry popularity of low-quality domestic films has been laid bare for all to see.
But perhaps a slowdown in the Chinese film market isn't necessarily a bad thing. It will allow people to look squarely at industry shortcomings, and brush aside fanciful, short-term dreams in favor of setting more realistic targets, hopefully moving the industry into a new phase of growth. The path ahead is always there; we just need to find the right way in.
(Header image: People watch a film at a cinema in Shijiazhuang, Hebei province, Nov. 24, 2013. Chen Jianyu/VCG)