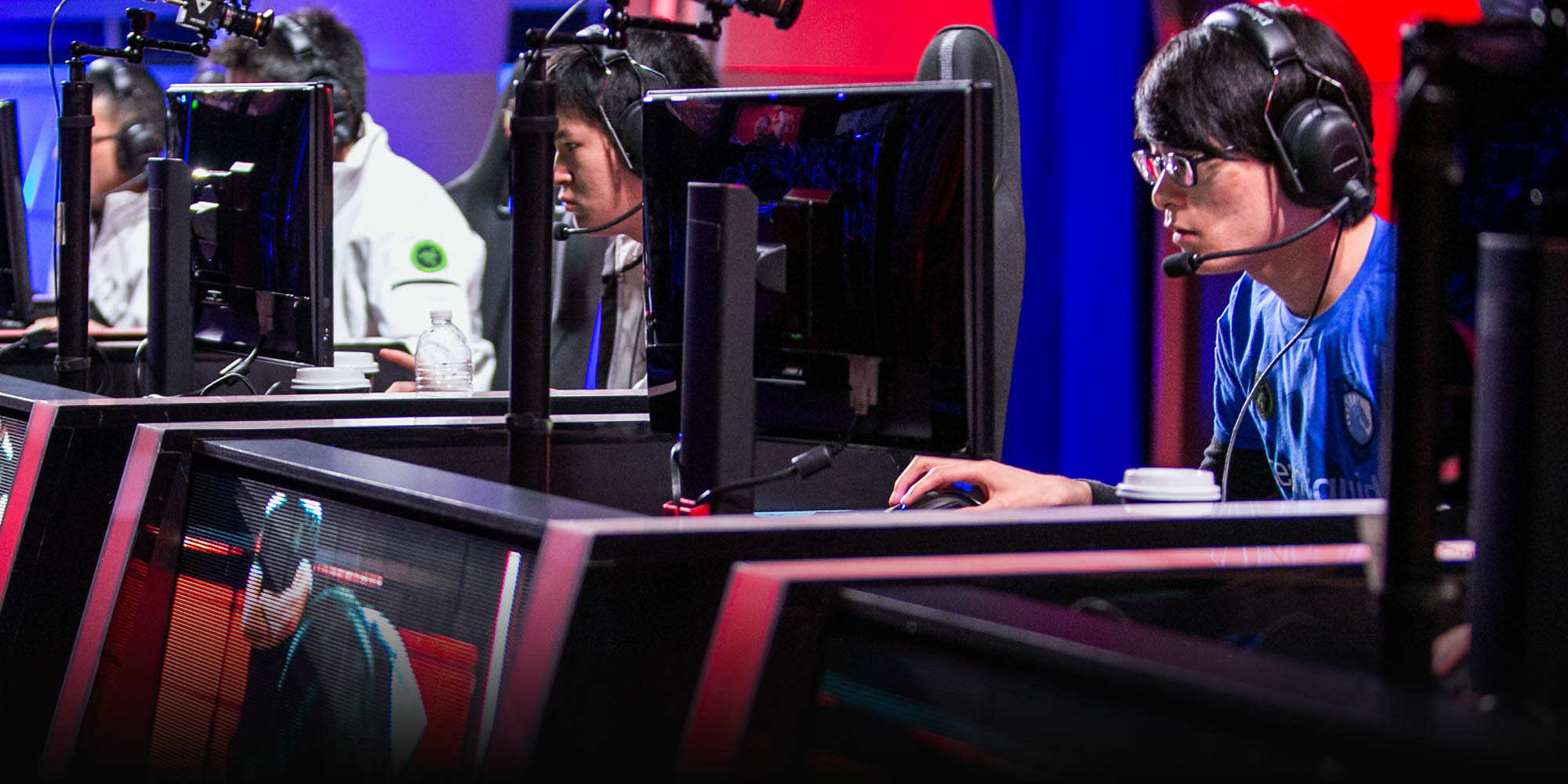 NEWS
Chinese Gamers, Companies Dream of Olympic Recognition
With millions of gamers and millions invested, the country would stand to win big.
One of the world's most popular competitive pastimes will be missing from the Olympic Games, which will begin Friday: e-sports. But if you ask industry insiders in China, computer gaming should one day level up into an Olympic sport.
The International e-Sports Federation (IeSF), a competitive gaming advocacy group, submitted an application to the International Olympic Committee to have e-sports recognized earlier this year.
Despite ever-growing audiences and record-breaking prize pools in international competitions, few e-sports companies have managed to find a profitable business model. It's not all about the money, though.
E-sports would create yet another space for China to flex its athletic acumen on the world's Olympic stage. The country's talent pool is vast: According to the Ministry of Culture, of the country's 670 million web users, 370 million are gamers.
At the Global e-Sports Executive Summit held in Shanghai on Tuesday, IeSF's secretary-general Alex Lim was reportedly cautious about the bid's chances. Other industry insiders feel the same.
Yu "Misaya" Jingxi, a former captain of one of the country's first e-sports clubs, "WE," believes getting Olympic recognition is a distant possibility. "We need more support from the government and the e-sports community first," the 23-year-old told Sixth Tone, adding that Chinese players are gradually becoming more professional.
China's sports authority formally recognized e-sports in 2003, but Ding Dong, director of the State General Administration of Sports' e-sports department, doesn't expect the games to make it out of the country's smoky internet cafes and into the Olympics any time soon. "There's no possibility that e-sports will be in the 2020 Tokyo Olympics," he told Sixth Tone. "It's all just hype."
But should the request be approved, it would do more than just lend credibility to "video games-as-sports" arguments. Chinese companies could benefit from admittance, and there would be medals to be won, too: In 2014, a Chinese team took home 33 million yuan in prize money for winning the "Defense of the Ancients 2" world championship. Another Chinese team placed second.
Alibaba, China's e-commerce giant, recently inked a partnership agreement with IeSF. Alibaba Sports Group CEO Zhang Dazhong said in a written statement following the deal that "The IeSF has been committed to promoting e-sports moving into the mainstream, including by pushing them into the Olympic Games, which is in keeping with our ideals."
Alibaba is quickly establishing itself as the industry's deep-pocketed patron. With the support of the IeSF, the company is planning to spend 988 billion yuan ($149 million) on a network of gaming arenas and tournaments to nurture the ambitions of China's growing gaming fan base.
Rival tech giant Tencent, owner of the company behind the wildly popular game "League of Legends," looks to be moving in a similar direction. With investments in a handful of other competitive games, the company is already running its own tournaments and betting big on the industry's success.
For now, China's gamers and industry stakeholders can sit back and enjoy 2016's games in Rio de Janeiro. IeSF's bid is in the International Olympic Committee's hands, and they've said they won't begin reviewing the application until December.
Additional reporting by Wang Lianzhang. With contributions from Li Xueqing.
(Header image: E-sports teams compete with each other during a League of Legends League Championship Series tournament at the Riot Games studio, Los Angeles, California, U.S., April 4, 2015. Marcus Yam/Los Angeles Times/Polaris/VCG)