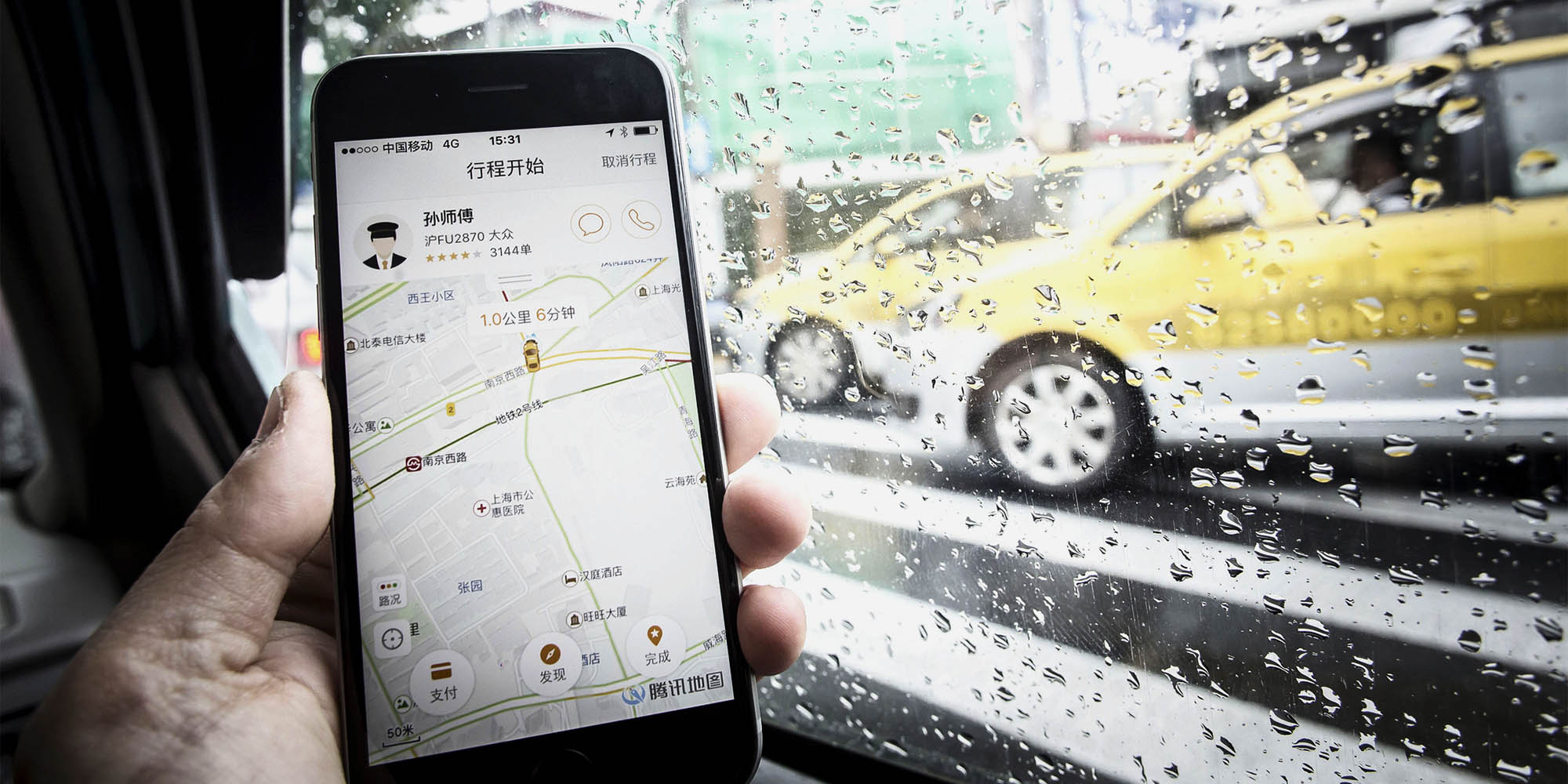 NEWS
Uber-Didi Merger Has Chinese Consumers Worried
Passengers say they will start taking taxis if ride-hailing prices rise.
After a prolonged price war for ride-hailing customers, Chinese market leader Didi Chuxing and its biggest rival Uber merged on Monday. Now, passengers are worried this will mean a quick end to heavily discounted trips.
Shanghai native Ma Yanyan, 29, rides with either Uber or Didi to work every day. She told Sixth Tone that she has noticed Uber is sending fewer coupons to its users. "As a consumer, I'm very realistic," she said. "I'll go back to taking taxis once Uber raises its prices."
Wang Mengyan, 25, is a frequent user of ride-hailing apps, and she is afraid the merger will mean higher prices. "As a consumer," she told Sixth Tone, "we want to see competition between Didi and Uber so that we can enjoy the best discounts."
Yang Mengyi, 28, told Sixth Tone she spends about 150 yuan (about $22) on Didi every week, but that she thought the merger wouldn't have much of an impact. "Taxis will always be another option," she said, adding that she prefers cabs because they are more strictly regulated.
Online, many net users echoed Yang's opinion, saying that if prices rise too high, they will just go back to using regular taxis. News of the merger — and the possible end of discounted fares — has cab drivers delighted.
Chen Yugang, a taxi driver in the northern coastal city of Tianjin, expressed his relief after Monday's news. He told Sixth Tone that he used to earn about 5,500 yuan per month before the emergence of car-hailing apps. His current monthly income has decreased to less than 3,000 yuan. "Why would passengers take a cab and pay me 20 yuan when they can ride with Uber for as low as 5 yuan?" he said.
Chen said that companies like Uber have disturbed the market, and he hopes the merger will bring consumers back to traditional taxis.
Bill Russo, an automobile consultant at Gao Feng Advisory Company in Shanghai, told Sixth Tone he estimates pricing may move somewhat higher after the merger, but that "it can't be much higher for the simple reason that ride hailing services need to compete with taxis." He added that, to Uber and Didi, the real purpose of the merger isn't to increase prices, but to decrease costs in the form of incentives given out to passengers and drivers in order to win market share.
Full-time Shanghai-based Uber driver Xing Zhiwei told Sixth Tone that the news of the merger has him concerned. "In less than a year, the allowance for 12 rides has dropped from 150 yuan to 40 yuan," said Xing, adding that he fears such driver subsidies will drop even further.
Zhuang Chunhui, a communications manager for Uber China, told Sixth Tone on Tuesday that the incentive policy for drivers will not change after the merger. She said that the amount of subsidies varies in different cities at the different times. "The discounts we offer to our users will also change from time to time," she added, "but this has nothing to do with the merger either."
Wang Mingze, a public relations manager for Didi Chuxing in Shanghai, said the merger will enable the company to increase the efficiency with which it accepts orders, and that this "can eventually increase the drivers' incomes." As for passengers, Wang said price is just one part of the service. "What's more important is whether users can book the car and enjoy a comfortable ride whenever they want," he said.
Additional reporting by Wang Lianzhang.
(Header image: A passenger holds a smartphone showing the Didi Chuxing application, Shanghai, May 22, 2016. Qilai Shen/Bloomberg via Getty Images/VCG)