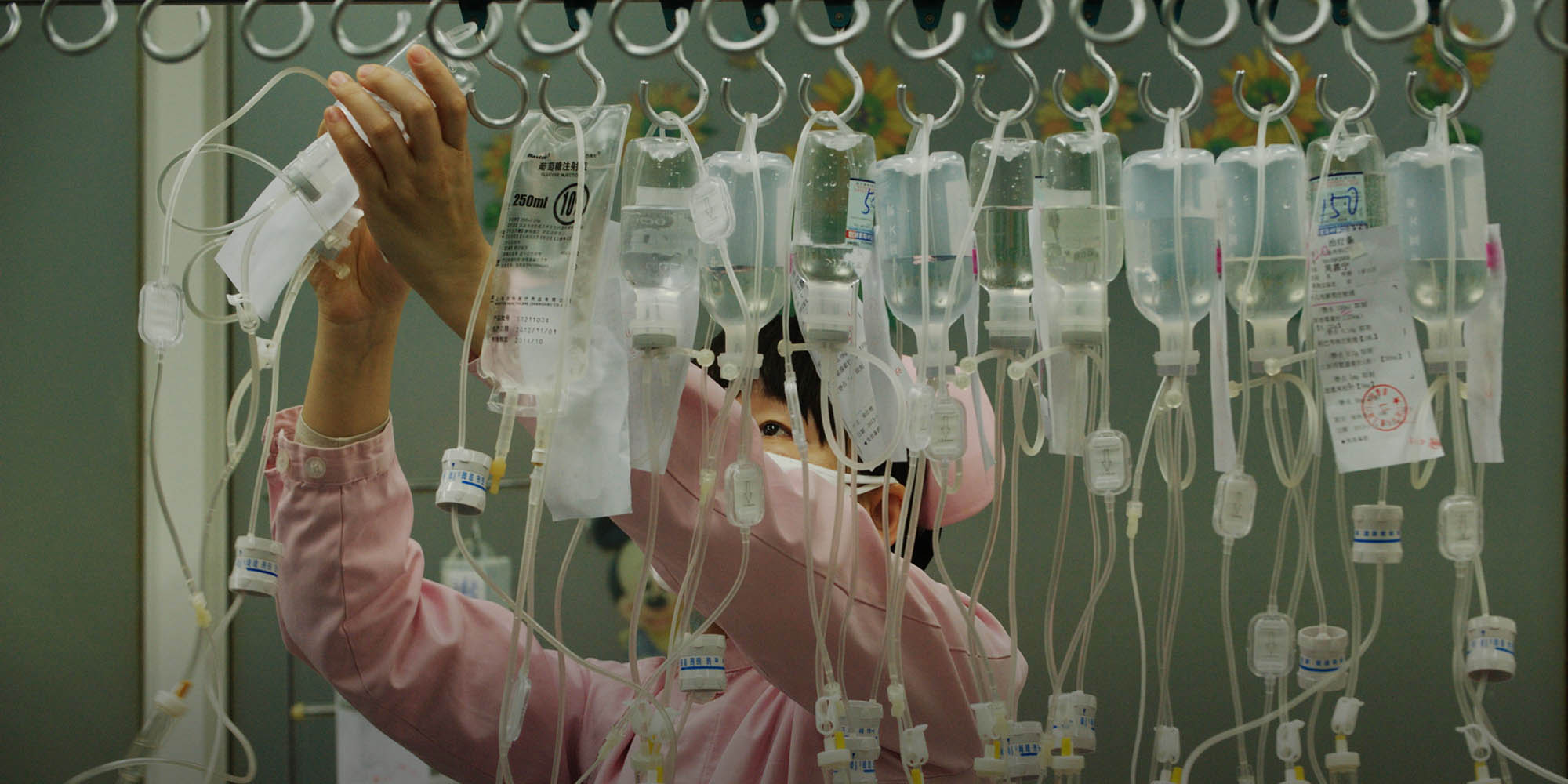 NEWS
Chinese Hospitals Go Cold Turkey on IV Drips
Crackdown on method for adminstering drugs linked to medical mishaps and deaths.
After a long period of overuse, an increasing number of hospitals around China are setting limits on the prescription of intravenous fluids, or IV drips, according to a report earlier this month by state news agency Xinhua.
More than 80 percent of drips misuse is reportedly from using IV to administer antibiotics, which are commonly used as a way to quickly treat bacterial infections.
"Bad reactions" to overuse of the infusions have contributed to 200,000 deaths per year, Xinhua said, and have caused deafness in 300,000 children under age 7. Out of all cases of deafness in children, IV antibiotics account for 40 percent. In more-developed countries, where IV drips are less common, they are responsible for just under 1 percent of all cases of deafness in children.
Patients hooked up to pouches of liquid medicine are such a common sight across China that the World Health Organization described the outpatient department of hospitals as "a forest of IV fluid stands." According to the Xinhua report, the average Chinese person receives eight bags of IV fluid per year, compared to a global average of 2.5 to 3.3 bags per person.
Several hospitals have introduced pilot projects to cut back on the use of IV drips, dating from 2012, and more and more are following suit every year. On July 1, 460 hospitals in Jiangsu province in eastern China stopped using IV drips for outpatients.
Policy changes, however, have done little to decrease the high patient demand for IV treatment. A 2015 study of Chinese patient demand published in medical journal The Lancet concluded that patient preference for IV drip treatment has been "dominated by the desire for rapid recovery" and "driven by the need to return to school or work."
Yu Minyuan, 32, who was put on IV antibiotics after he arrived at Dongfang Hospital in Beijing seeking treatment for diarrhea and a cold, told Sixth Tone that his doctor did not mention any possible side effects. "The doctor said if I wanted to get better quickly, then I should have the drip, and that's what he prescribed," Yu said.
When Ma Kejian, 26, consulted a doctor at a Beijing hospital about respiratory issues, he told Sixth Tone he was also treated with IV antibiotics, and possible side effects were never mentioned. "It's what the doctor required," Ma said.
Doctors surveyed in The Lancet's study described enormous workloads, and consequently insufficient time to discuss the benefits and risks of intravenous infusions with patients. They also cited fear for their safety if they refused to comply with a patient's wishes.
The Second Affiliated Hospital of Nanchang University, in eastern China's Jiangxi province, began a concerted effort in 2013 to decrease its use of IV drips. Since then, the hospital has a new mantra: "If you can take it orally, you don't need an injection; if you can take an injection, you don't need a drip."
Xu Hong, head of the hospital's outpatient department, told Sixth Tone that patient complaints were a concern when the changes were first implemented. "Doctors and patients were both a little apprehensive at first," she said, before adding that after nearly three years, patients nowadays rarely complain.
Additional reporting by Wang Lianzhang.
(Header image: A nurse at Beijing Children's Hospital prepares IV drips for outpatients with respiratory ailments on a day with heavy air pollution, Jan. 14, 2013. Jiang Xin/VCG)