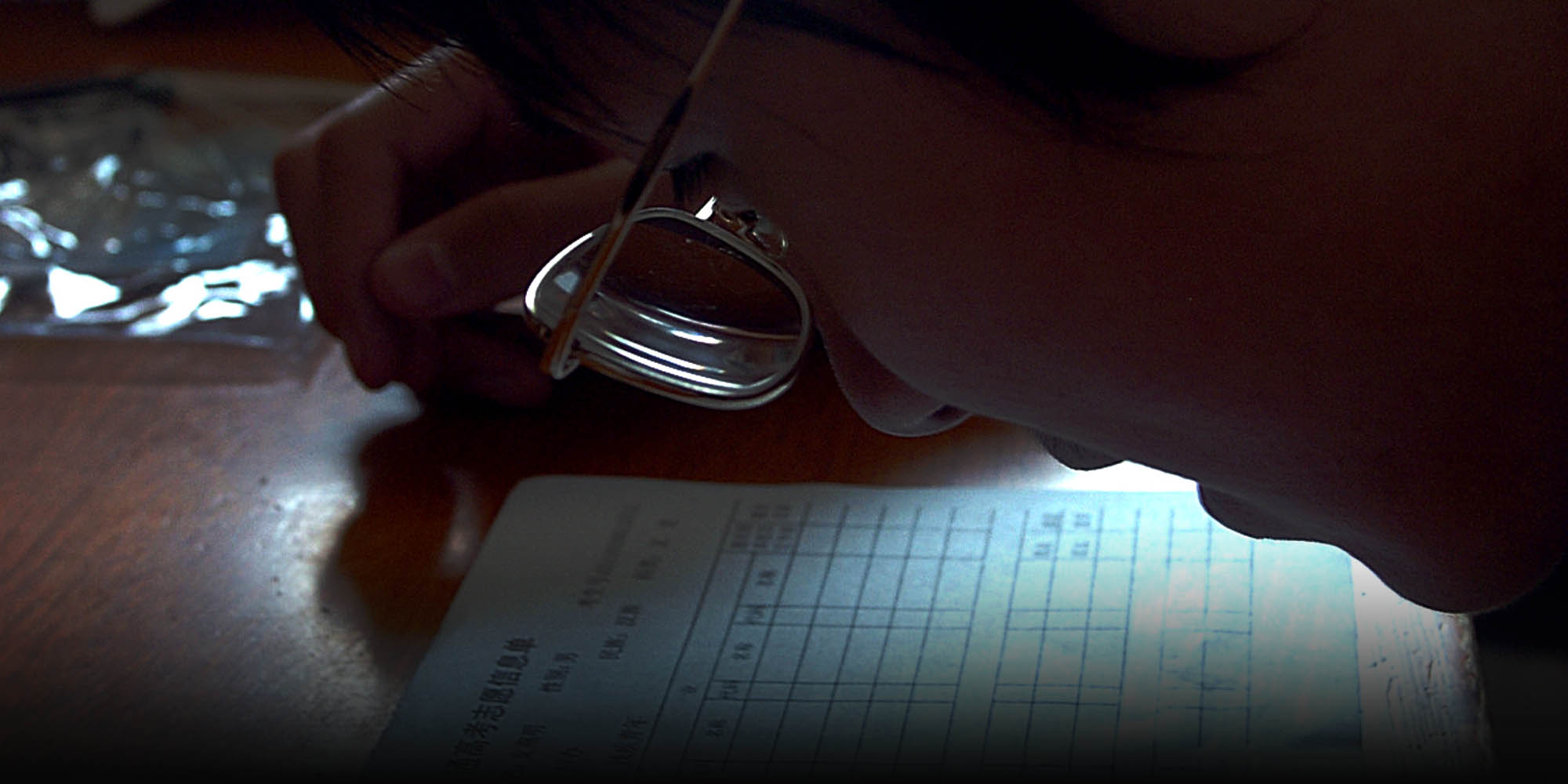 NEWS
Visually Impaired Student Turned Down by Med School
Tianjin University of Traditional Chinese Medicine cites regulations in rejecting qualified, but disabled applicant.
A high-achieving student in last month's nationwide college entrance examination — or gaokao in Chinese — has been refused admission to a leading university in the field of traditional Chinese medicine because he is visual impaired, Beijing-based media group Caixin reported Tuesday.
Eighteen-year-old Song Yichen, from Luoyang in China's central province of Henan, suffers from macular degeneration, a genetic condition that affects his ability to distinguish colors and small visual details. With the assistance of a magnifying glass and enlarged examination papers, he successfully completed the gaokao in June with a score of 610 out of a possible 750, which is more than the score Tianjin University of Traditional Chinese Medicine (TJUTCM) required for admission to its Chinese medicine degree program.
An admission officer at TJUTCM was quoted by Caixin as saying that they enroll students according to national admission standards. In 2003, the ministries of education and health, along with the China Disabled Person's Federation, produced guidelines on higher education enrollment stipulating that students with color blindness may be refused admission on medical-based courses of study.
However, Song's father, Song Xiaowen, believes that the university has acted in violation of regulations issued this year by the Ministry of Education. According to the February document, higher education institutions cannot refuse admission to a qualified student because of their disability, provided they are able to live independently and carry out the course of study without external support.
"The 2003 regulations are now outdated," Song's father told Sixth Tone. "The regulations should be relaxed; you can't hold everyone to the same standards."
From Tianjin, Song told Sixth Tone by telephone that, with the aid of his magnification equipment, he is perfectly capable of completing the course in Chinese medicine. He has travelled alone to the city in northern China in order to meet with the university's admissions staff, who he hopes can be convinced to overturn their decision.
Song draws hope from a similar case in July 2014, when visually impaired student Zhang Yaodong was accepted by Hubei University of Chinese Medicine as a student of traditional Chinese medicine. Following extensive media coverage, Song reached out to Zhang, who is completely blind in one eye and severely blind in the other.
"Zhang told me he had no problem studying at university, which gave me hope," said Song, emphasizing that Zhang was the reason he decided to go ahead with his application, despite the risk of being turned down.
TJUTCM could not be reached by Sixth Tone on Wednesday.
Song's father said that he intended to protect his son's rights through legal action. "He was allowed to take part in gaokao, so why doesn't he have the same right to education?" he asked. The gaokao system was brought about in 1952 in an attempt to level the playing field for participants, regardless of their socio-economic standing.
However, according to Han Xiao, a lawyer at Beijing-based Kangda Law Firm, the university did not violate any regulations, confirming that the existing guidelines on the physical examination of applicants initiated in 2003 are still legally valid.
Han believes that the regulations are in place not only to ensure that students are able to complete their courses of study, but also to avoid them running into issues after graduation. "It's possible that these students won't be able to work in the field in which they have been studying and researching for the past few years in university," he told Sixth Tone.
Nonetheless, Han believes that, while the intentions behind the regulations may be reasonable, they are still too harsh, and should be relaxed.
Song's father hasn't yet decided how to go about protecting his son's rights in court. For Song himself, he hopes to resolve the matter before it gets to that stage. "I hope the university can see the bigger picture," he told Sixth Tone from Tianjin, where torrential rains have prevented him from reaching the university.
Song, whose interest in medicine began at an early age, said he hopes to study Chinese medicine so that he can treat patients with visual impairment, including himself.
"Within five years, I may be able to recover my vision with the help of Chinese medicine," Song said.
Additional reporting by Wang Lianzhang.
(Header image: A visually impaired student uses specialized glasses to check his examination permit before taking the 'gaokao' in Beijing, June 6, 2005. Drun/VCG)