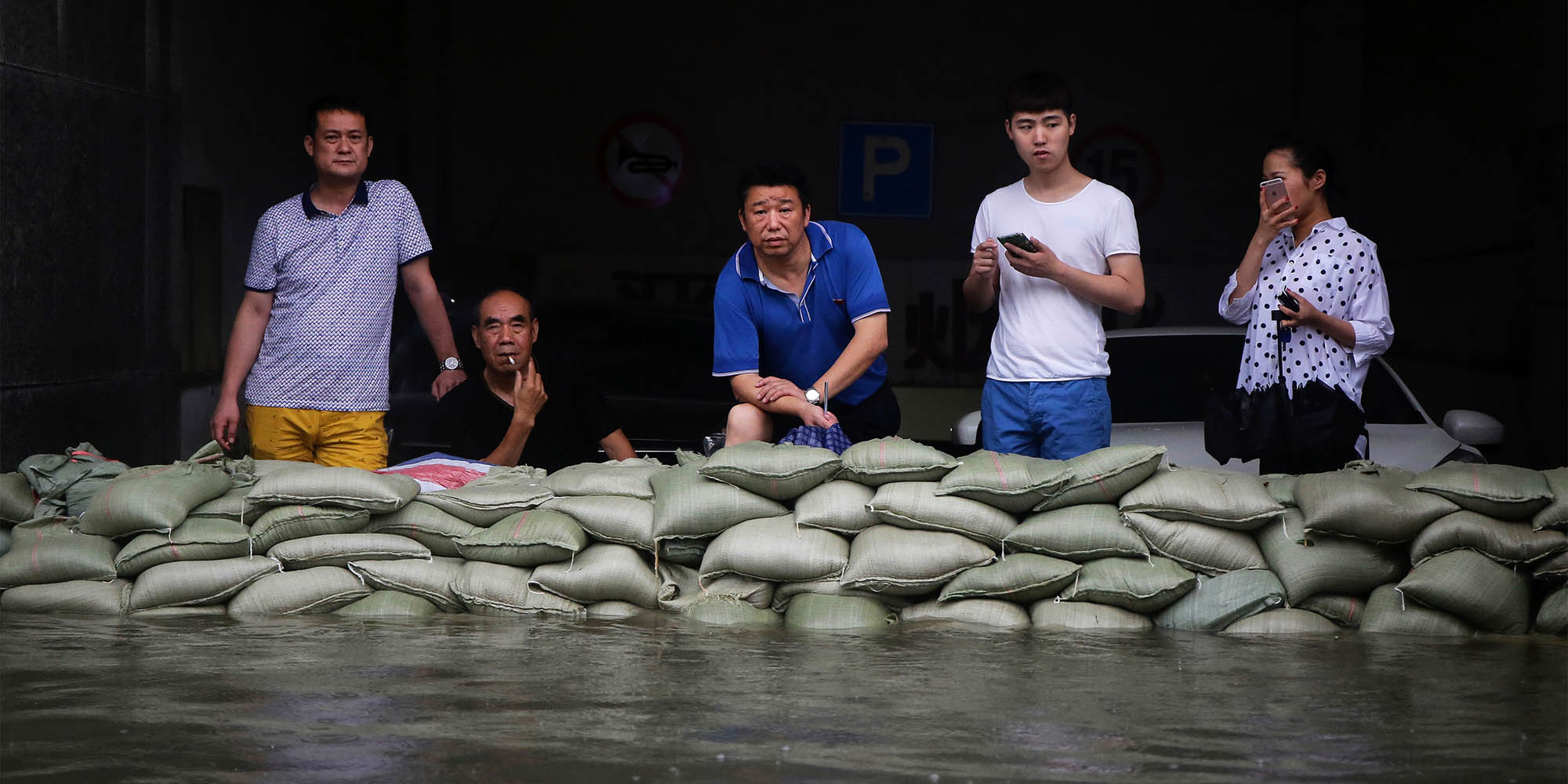 NEWS
Infographic: Floods Lead to Deluge of Punished Officials
Inadequate emergency response results in disciplinary action for more than 100 cadres.
Among the casualties of China's flood season are the political careers of more than a hundred government officials. The heavy rains and high waters put their leadership acumen to the test, but during the hours their constituency needed them most, they were caught drinking, sleeping, or chilling at home.
Most flood-related discipline happened in areas near the Yangtze River, China's longest waterway. Following torrential rains in early July, more than 160 people died, and dozens went missing along the middle and lower reaches of the river. Wuhan, central China's biggest city, flooded, leaving many to question the city government's flood preparedness and urban planning.
In Shitai County in Anhui province, eastern China, net users exposed officials who were enjoying liquor in another province. In Anhui's Zongyang County, an official was given severe warning and ordered to leave his position for leading a disaster relief team on a detour.
In Yueyang City in Hunan, central China, 76 officials were punished accordingly because of their irresponsibility at work. Some did not react responsively to flooding according to government instructions. Some left work and slept at home despite of the severity of flooding.
Floods are historically a bad time for officials to be caught slacking off on the job. During 2010's floods dozens of officials were punished or removed from their position for being inadequate in their response. In 2014, an official was photographed being carried through the floodwaters in Guixi city in Jiangxi, reportedly because he was afraid to wet his shoes.