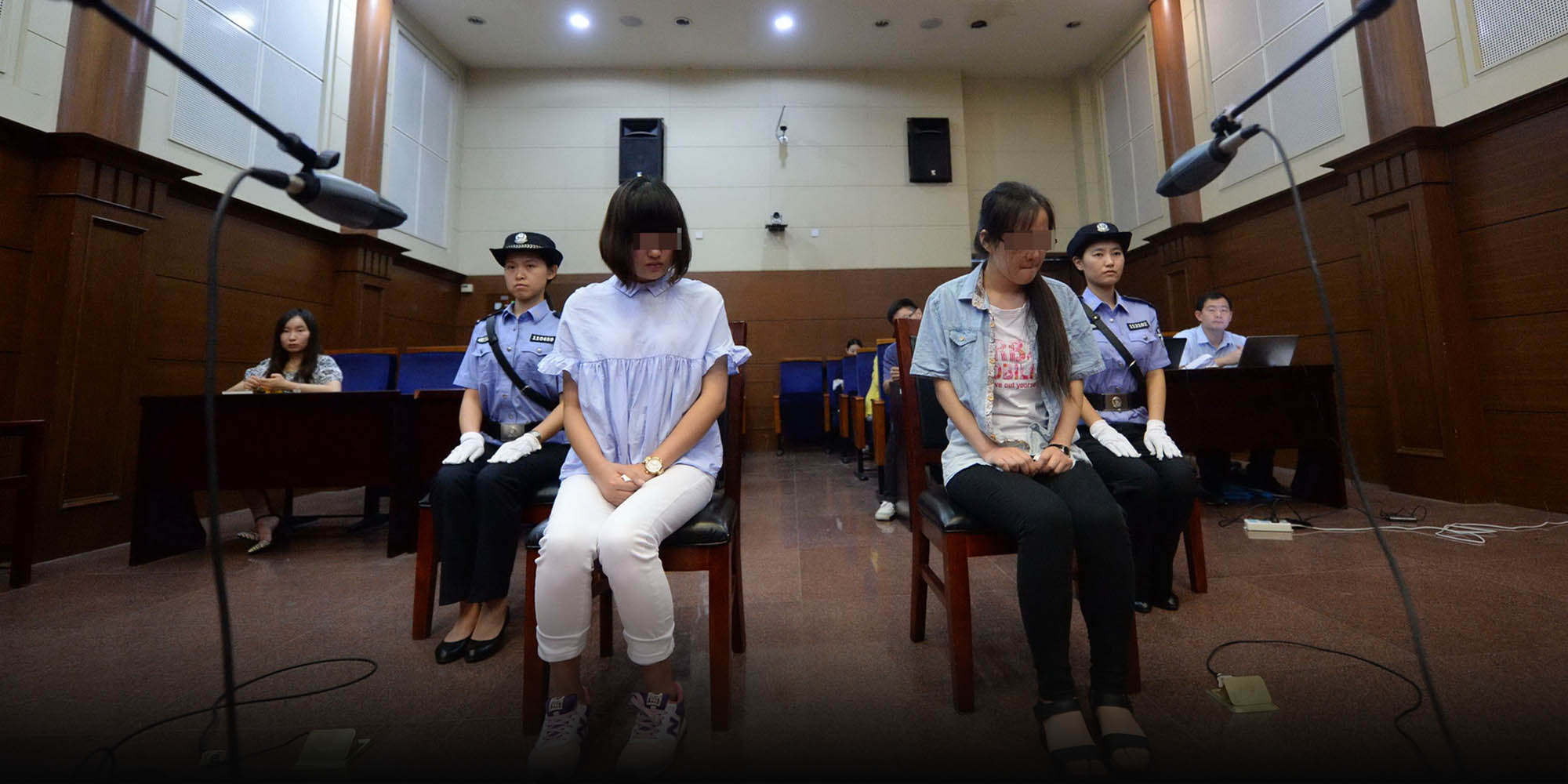 NEWS
Besties Busted in Exam Identity Swap
A pair of young women find themselves in police custody after cheating plot goes awry.
Two women were released on Friday after pleading guilty to conspiring to take a state examination under an assumed identity, the Beijing Morning Post reported on Saturday.
By all accounts, Wang Hong and Li Yan — not their real names — were the best of friends. The women, both in their late 20s, reportedly met last year at a dinner party hosted by a mutual friend. Wang, a secretary with a vocational school diploma, had hoped to pass enough of the higher education self-study subject exams to earn the equivalent of a university qualification — and she was well on her way, having already passed seven. But after registering to take three more, she threw off her study schedule by having a baby and turned to Li for help.
When Li took the "Labor Relations and Labor Law" exam on April 16, the proctor saw through the ruse and summoned her to the school's academic affairs office after the test. Li confessed, and the school called the police, who took her in for questioning. Wang turned herself in later that day.
According to Article 284 of China's criminal law, it is illegal to pose as another person when taking a state-sanctioned examination. Both Wang and Li said they were unaware that what they were doing was against the law — and this may not be so surprising, given the law has only been in effect since Nov. 1, 2015. Previously, it had been up to the institutions hosting the exams rather than the government to catch and punish cheaters.
Cases of identity fraud on state exams are punishable by either jail time or fines, but since both Wang and Li pleaded guilty and confessed, they received the relatively light sentence of a 20,000 yuan (nearly $3,000) fine each.
Kang Kai of Yingke Law Firm in Beijing told Sixth Tone that the fact that the case involved a friendly agreement between the defendants, rather than payment for the illegal service, also likely contributed to the lighter sentence.
Kang said that for better or for worse, standardized tests are one of the few ways for Chinese companies and higher education institutions to separate top talent from marginal talent. "Ever since the new law went into effect last year," Kang said, "authorities have been cracking down on cheating."
Additional reporting by Wang Lianzhang.
(Header image: Defendants Hong and Li at the Mentougou District People's Court in Beijing, July 15, 2016. The two women were fined for conspiring to take a state exam under a false identity. Beijing Times/IC)