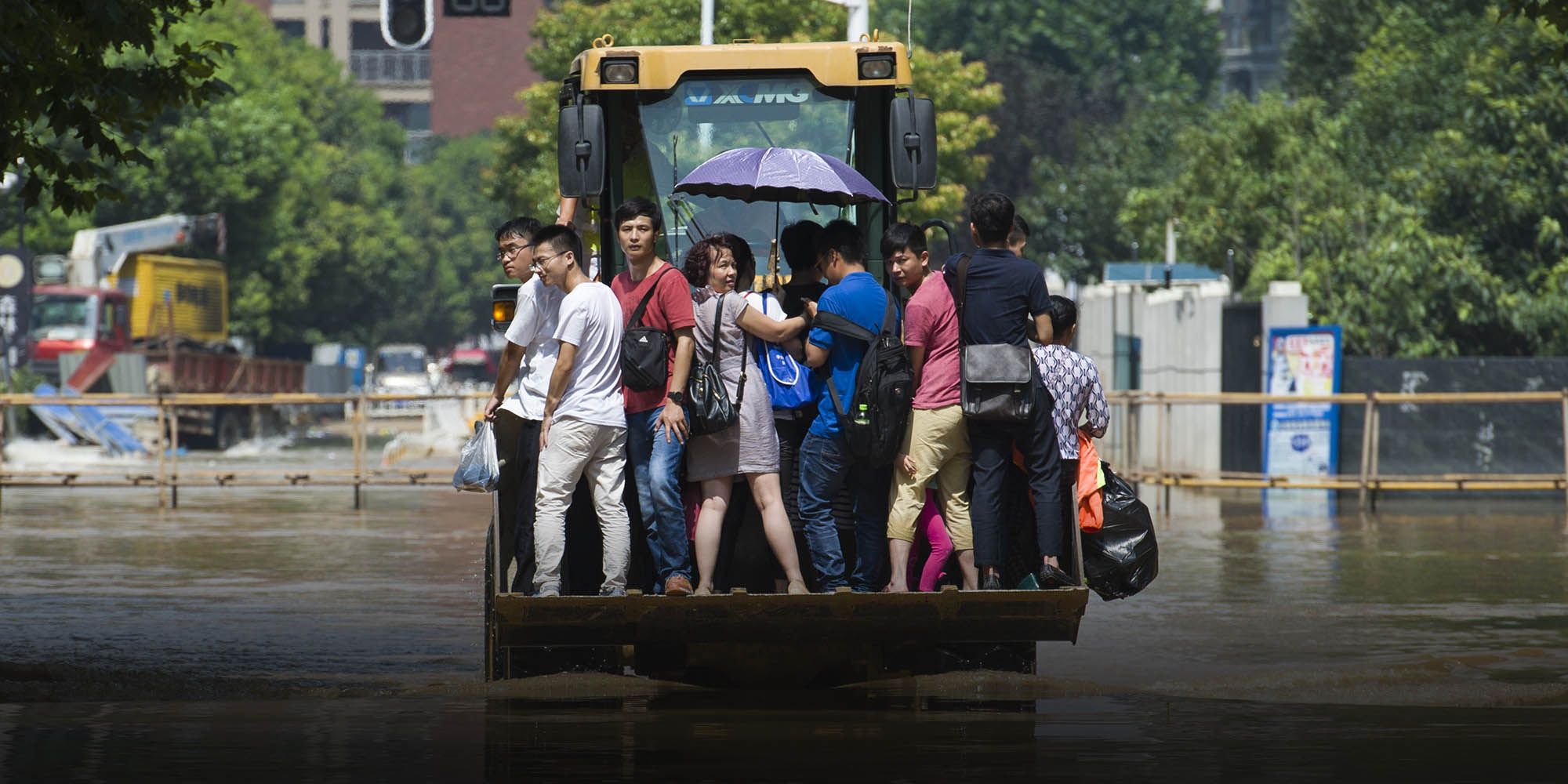 NEWS
Have Wuhan's Flood Prevention Billions Gone Down the Drain?
Student demands government open books on how it spent money meant to prevent current disaster.
Unending torrential rain proved too much to handle for Wuhan. The city of more than 10 million, and the capital of Hubei province in central China, has been underwater for days, leading some to question what happened to the 13 billion yuan ($1.95 billion) earmarked for flood control back in 2013.
Wuhan native Wang Xinyi sent a disclosure of information application form to the city's water authority on Thursday, effectively demanding that it disclose exactly how the billions of yuan have been spent.
Water authority officials told Sixth Tone on Friday that they had not yet received the letter, and that when they do receive it they will reply within 15 working days.
Party newspaper People's Daily reported in June that according to the water authority, 4 billion yuan had been spent on the flood-prevention project so far.
Wang, 21, studies in Beijing, and she was hoping to travel home now that the spring semester has ended. But Wuhan's railway station is full of water, and some train services have been cancelled. "I've delayed my trip back home for almost two weeks because of the floods," she told Sixth Tone.
Wang decided to request the information after reading about promises from Wuhan authorities in June 2013. At that time officials declared they would spend 13 billion yuan to improve the city's drainage system and put an end to floods within three years.
Like many places in central and southern China, Wuhan is regularly hit by heavy downpours and subsequent flooding.
Between June 30 and July 6, more than 560 millimeters of rain fell in Wuhan — the highest ever recorded, according to the city's flood control headquarters. By Wednesday, high water had left 14 people dead and one person missing. It also caused economic losses of 2.27 billion yuan.
The rain has since died down, but the water has yet to subside.
In a Thursday news conference, an official from the water authority said the city's drainage network can handle 100 millimeters of rainfall every 24 hours, or 34.5 millimeters in a single hour.
But in 2013 authorities promised to revamp the drainage system to handle 200 millimeters of rainfall per day and 50 millimeters per hour by June 2016.
Meng Haixing, an urban planning researcher at Tongji University in Shanghai, told Sixth Tone that it's a knee-jerk reaction to blame the floods on the government.
Meng believes the money was spent on construction as promised. "But the government has neglected that the public has a right to know the details of the investments, which causes doubt and discontent," he said.
Wherever the money ended up, Wang just wants to know one thing: "As citizens, we have the right to know how the government spends its money, and the duty to hold it accountable."
Additional reporting by Wang Lianzhang and Li Xueqing.
(Header image: People commute to work by construction vehicle in Wuhan, Hubei province, July 8, 2016. An overnight storm following days of rain stopped traffic, cut power and water supplies, and trapped citizens in their homes in parts of the city. Sheyou/VCG)