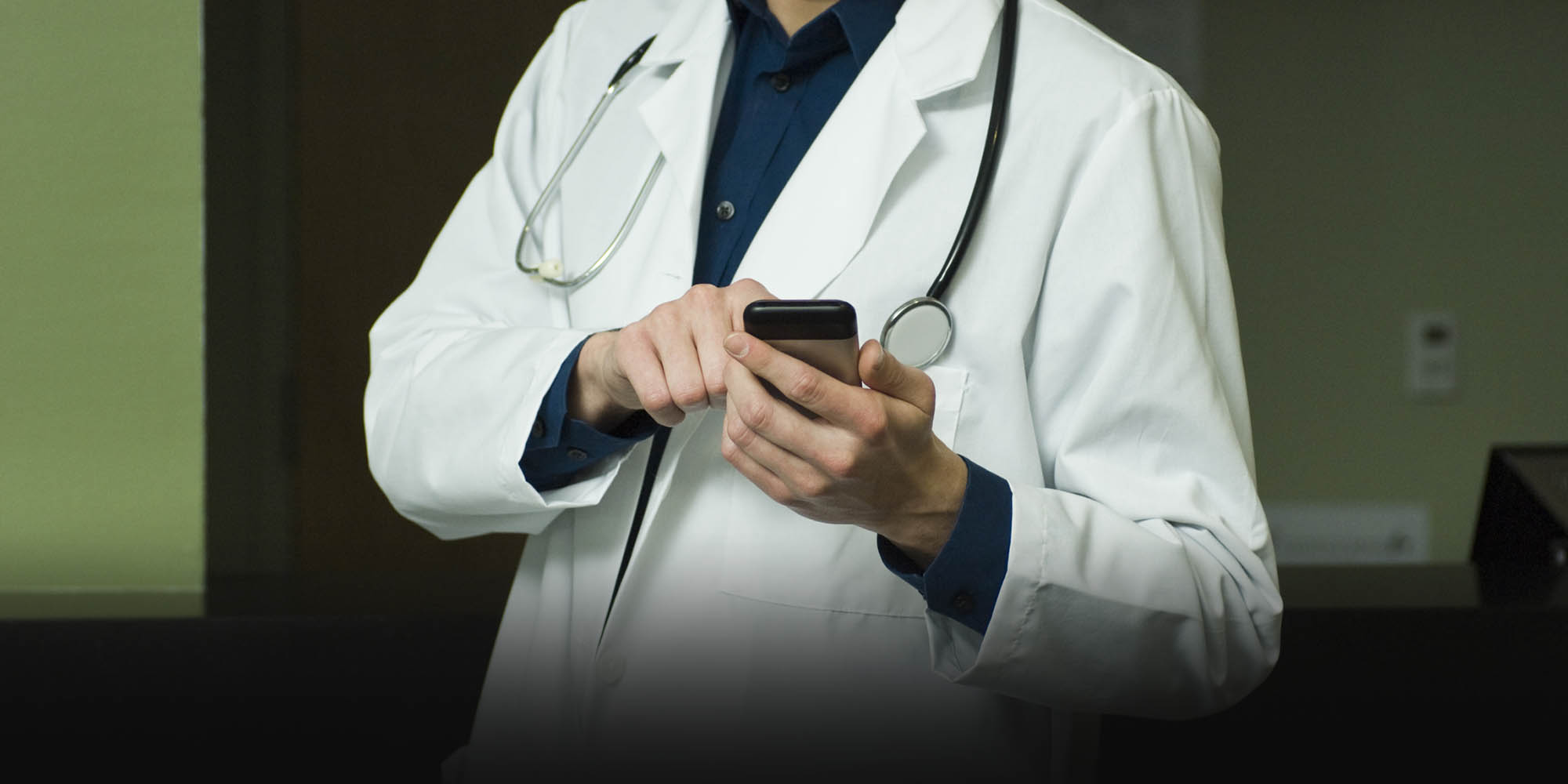 FEATURES
Apps Help Patients Avoid China's Hospital Purgatory
Long lines have patients turning to texts for medical advice.
As a woman with a family history of gynecologic cancers, Cai Wenjun felt a pang of apprehension when a growth in her uterus showed up on an ultrasound last month.
Cai, a 35-year-old resident of Beijing, had no idea what this would mean for her long-term health, but she knew it would take her at least two weeks to get an appointment with a specialist.
After discussing the matter with friends, Cai instead opted for an online consultation using an app called "Chunyu Doctor." There are currently more than 2,000 health care apps — many of which have only emerged in the past two years — operating in China.
From 2014 to 2015 China's mobile health care market grew by 54.2 percent, from 2.95 billion yuan ($441 million) to 4.55 billion yuan, and iiMedia Research Group expects the market to be worth 12 billion yuan by 2017. The research group found that over the same time frame, users of mobile health care apps in China nearly doubled, jumping from 72 million to 138 million.
Chunyu Doctor boasts more than 92 million users, while 410,000 doctors from around the country have registered with the app.
A major factor driving the growth of these apps is the notoriously long wait times at China's hospitals, as well as their generally "patient-unfriendly" environments: Scalpers selling appointment slips for extortionate prices and disgruntled patients violently attacking hospital staff are, unfortunately, not uncommon.
Cai downloaded Chunyu Doctor and entered a few keywords related to her problem. The app recommended a doctor immediately, requiring her to pay just 50 yuan for an online consultation with a gynecologist at a leading hospital in Beijing. In contrast, another app, Haodaifuzaixian, or "Good Doctor Online," charges users for how long they spend on the phone with a physician.
Cai received feedback from the doctor around two hours after she sent her questions and a photo of the ultrasound. The conversation, which lasted just a few minutes, had comforted her: As far as her general health was concerned, Cai was in the clear.
Appointment apps are changing not only patients' lives, but also doctors' lives. Lu Xuelian, a dermatologist at Beijing Anzhen Hospital, now spends almost all her spare time on one of the apps. "I work on a mobile health care app at least six hours a day," Lu told Sixth Tone. "I talk to around 10 patients a day on average, though I tend to go nonstop on the weekends."
A typical doctor's working day in China is 8 a.m. to 5 p.m., with one hour for lunch. Their schedules are jam-packed, with individual patient sessions lasting from three to five minutes each. Apart from their lunch break, doctors have no opportunity to text medical advice at work.
Lu says that before the arrival of health care apps, she spent her evenings catching up on her research projects or keeping on top of the latest advances in medicine. "I would spend four or five hours reading magazines and preparing my thesis for submission to a medical journal," she says. "But now I'm using that time to work on apps."
Lu is relatively new to this kind of mobile technology: She has only been working from her smartphone for around nine months. But she has found the work to be meaningful: On the one hand it provides her patients with a valuable resource, and on the other hand it subsidizes her income.
It costs 9 yuan for a patient to schedule an appointment with Lu, and a large portion of this small amount goes to the hospital. But on the app, Lu's expertise is valued at 99 yuan. Although 20 percent of a doctor's total income from the app goes toward tax, Lu said the financial incentive is still there. Though she declined to give an exact figure, Sixth Tone calculated that she can earn up to 24,000 yuan per month from the time she spends on the app. Industry insiders revealed in 2014 that for hospitals in Beijing that receive more than 10,000 patients per day, the minimum annual salary for a doctor was 180,000 yuan, while department heads could earn up to 300,000 yuan.
Lu said almost all her colleagues have downloaded several health care apps to their smartphones, typing or talking on them constantly in their spare time.
"I think the standard of service is much higher on these apps," said Lu. "The fact that comments and evaluations from patients to some extent determine a doctors' rankings on the app effectively checks the quality of its medical professionals."
Jin Yuqing, once a plastic surgeon at Shanghai Ninth People's Hospital, saw opportunity in the burgeoning field of mobile health care and created his own app, which he called "Jiuzhentong." Jin believes his app is unique because a team of nine former doctors review clients' complaints and medical records before pairing them with an appropriate physician, and because special service staff — usually ex-nurses — accompany patients to the hospital to see them through the process when a trip is necessary.
According to Jin, health care apps are not without their drawbacks. "I agree apps that provide direct online consultations are helping to prevent large numbers of patients from pouring into hospitals," he said, "but the market needs more professional services to help people with serious problems, those that can't be solved over the phone."
Still other doctors, like Min Ying, a cardiologist at the PLA General Hospital, are moving into the online health market because they believe the apps are helping to address the imbalance of resources between China's richer coastal provinces and its less-developed interior regions.
Min said he has observed how life-changing — or even life-saving — app services can be. He told Sixth Tone a patient in a remote town in Gansu province had reached out to him online with a list of symptoms. "He said he was treated for a common cold at a township hospital, but based on what he had told me, I was worried that he might have myocarditis [an inflammation of the heart muscle]."
The young man in Gansu traveled eight hours to reach a hospital in the provincial capital of Lanzhou for an additional checkup, and Min's concerns were vindicated. "If it weren't for the online consultation, that young man could have lost his life," Min said.
Counter to the deep-seated belief that a face-to-face meeting with a doctor is more direct and produces better results, Min maintained that the accuracy of online consultations could be even higher than that of in-person appointments.
"At many hospitals the accuracy of diagnoses in outpatient cardiology departments is only 30 percent," Min said. "But online, as long as a patient provides sufficient information, the accuracy could exceed 90 percent, no matter how far the patient lives from the big city."
However, one obstacle to the spread of these useful apps is the lack of cooperation between hospitals when it comes to sharing patient information. Deng Shun, an entrepreneur from Chengdu, Sichuan province, created a mobile health care app and was in charge of its operations for nine months. Deng, who has no background in medicine, told Sixth Tone that the independence and self-sufficiency of hospitals make it impossible for entrepreneurs like her to tap into their information systems.
In late June, the State Council, or China's cabinet, issued guidelines calling for the development of a national platform that would allow the country's medical and health care institutions to connect with one another and share patient data and other medical information. Wan Jingbo, chief business officer of Chunyu Doctor, said of the prospect of big data sharing from hospitals, "It's the right direction that we're moving toward, but the process won't be easy or smooth."
Min the cardiologist doesn't feel the mobile market will contribute to pushing the country's medical reform forward. "The cheap appointment fees won't change any time soon," he said, "and the tension between doctors and patients can't be solved by just a few apps."
(Header image: Michele Constantini/PhotoAlto/VCG)