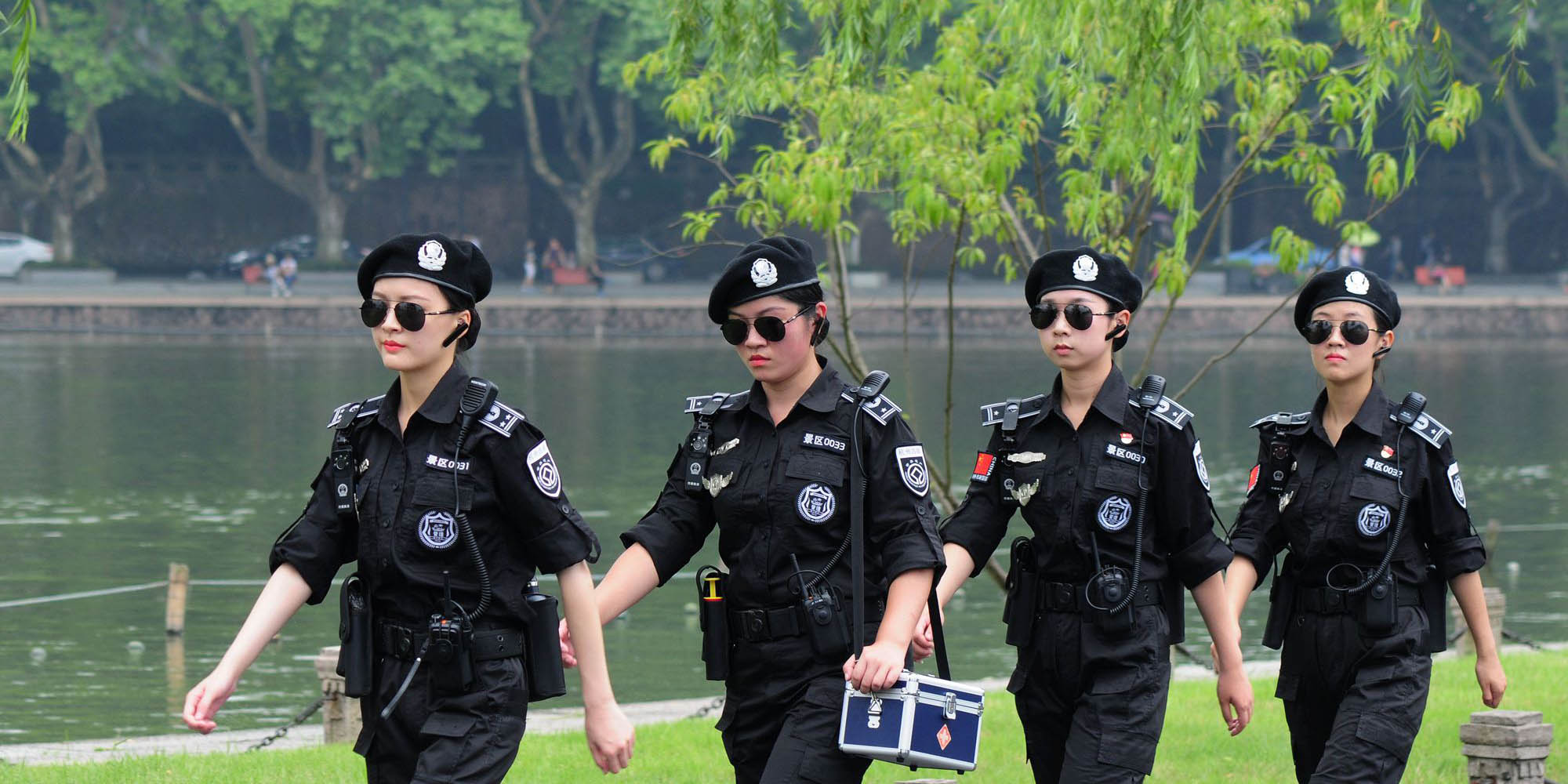 NEWS
Hangzhou Sends Residents Packing for G-20 Summit
As the world's financial leaders prepare to arrive, city officials devise creative ways to boost image.
City officials in Hangzhou, the site of the upcoming G-20 summit, are going all-out to ensure that everything runs smoothly, and this apparently includes making sure as many residents as possible are out of the city during the event.
One of the costlier initiatives for the September meeting is an official seven-day holiday, plus 10 billion yuan ($1.5 billion) in free travel vouchers aimed to push residents away from the city, Sixth Tone's sister publication The Paper reported Tuesday.
The week-long holiday initiative, aptly named the "Zhejiang Tourism Carnival," reportedly offers Hangzhou residents — and those studying in the city's universities — free and discounted admission to tourist hotspots as well as cheaper hotels and souvenirs from 10 cities in Zhejiang province, according to the report.
An employee of the Hangzhou Tourism Committee — who wished to remain anonymous due to the sensitive nature of the G-20 summit — told Sixth Tone that the main aim of the special holiday was to ensure that the summit runs smoothly, and that it is also an opportunity to promote tourism in the province.
Some of Zhejiang's cities are trying harder than others to lure Hangzhou residents and their travel vouchers. Local travel agencies in the port city of Ningbo have created special "travel passports" which allow their holders to save up to 40,000 yuan.
Hangzhou native Yao Yinzhi, 27, said she welcomes the holiday and the travel initiative, and will definitely take advantage of the local government's generous offer.
"I would like to go somewhere in the mountains, because it's a bit colder up there," she told Sixth Tone. "Hangzhou is very hot in September, so it will be good to get out and find somewhere cool for a week."
Yao says her friends and family will also make full use of the holiday but says, "None of us have planned where to go for now."
Those who choose not to take advantage of the Zhejiang Tourism Carnival's free and discounted travel and instead opt to stay in the city during the summit can practice some of the 100 English phrases included in a free brochure distributed by the Hangzhou Tourism Committee.
Helpful phrases include "Hangzhou, one of the eight ancient capitals of China," "Hangzhou, a paradise on Earth," and "World Cultural Heritage," owing to the inclusion of Hangzhou's scenic West Lake on the UNESCO World Heritage List.
News portal Sohu.com reported that taxi drivers across Hangzhou have been offered English classes in an attempt to improve their conversation skills. One taxi driver who took the course said his English level has improved, and that he will try his best to say "Hello" when greeting foreign guests.
Other preparations for the large-scale meeting of finance ministers and central bank governors include homework assignments covering G-20 topics in order to educate students on the importance of the event.
The upcoming G-20 summit marks the first time the annual meeting of world financial leaders will be held in China.
Yao told Sixth Tone that she is excited that the G-20 summit will take place in her city. She hopes the financial leaders will get some time off to enjoy the West Lake, but she's worried that they might leave with a bad taste in their mouths if they eat the wrong food. She has some advice to give them about the area's so-called delicacies.
"West Lake carp in sweet and sour sauce is considered one of Hangzhou's most famous dishes," she said. "But every time I take my friends from outside of Hangzhou to eat it, they say it's really disgusting, so don't try it!"
Additional reporting by Qi Yue.
(Header image: Four female security guards patrol the West Lake in Hangzhou, Zhejiang province, June 27, 2016. The all-women patrol was established by the local Urban Administrative and Law Enforcement Bureau for the upcoming G-20 summit. Yi Peng/VCG)