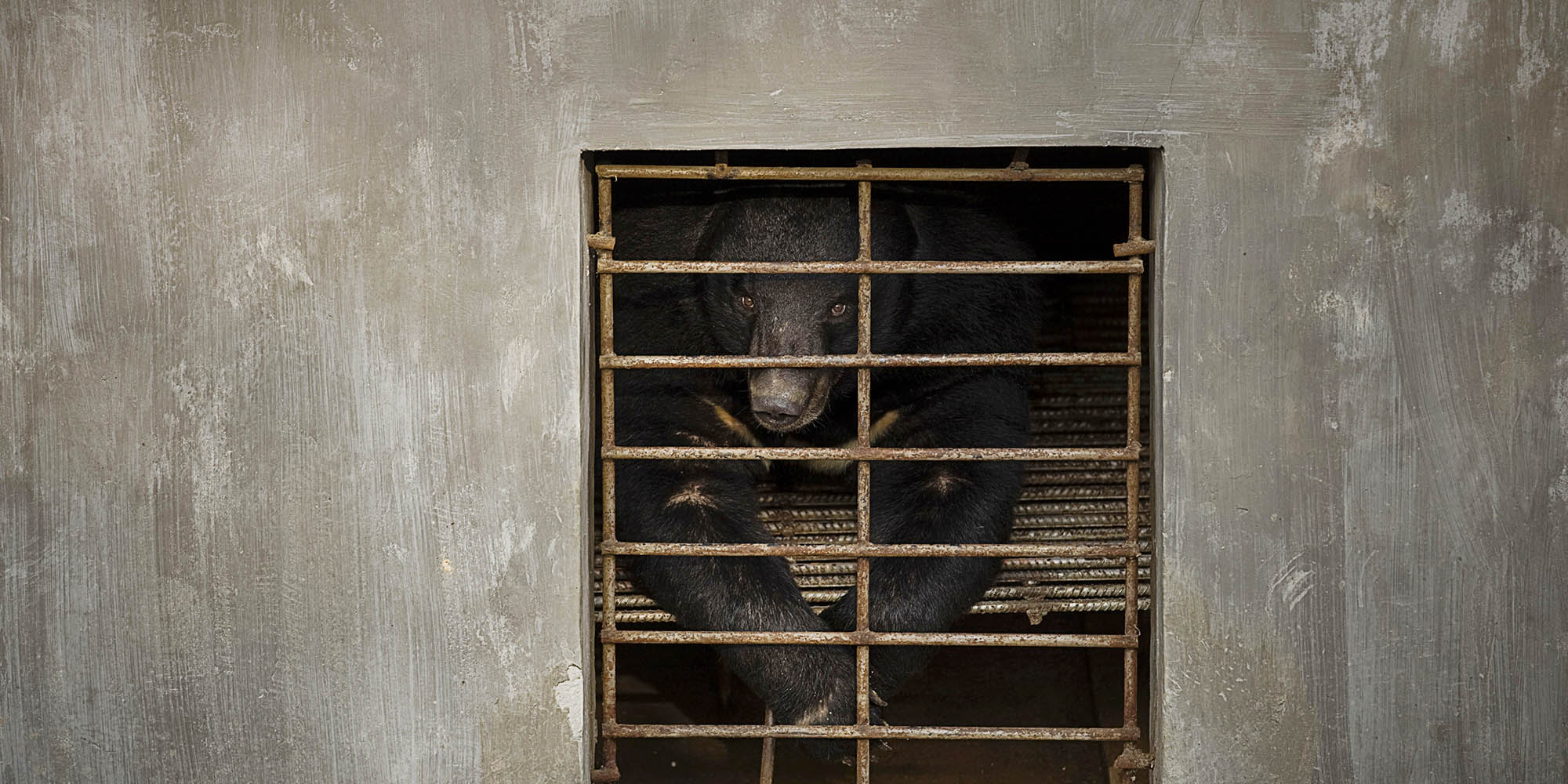 NEWS
Wildlife Protection Draft Law Irks Chinese Medicine Industry
Use of wild animals, seen as economic resource, to be 'standardized and strictly supervised.'
Manufacturers of traditional Chinese medicine are trying to have their say in the revision of the country's wildlife protection law, the third draft of which was proposed on Monday by the Environment Protection and Resources Conservation Committee of the National People's Congress (NPC), China's national legislature.
The third draft still allows the farming of wild animals, although the proposed legislation is stricter than previous drafts. It says the law is to standardize and strictly supervise the use of wildlife, and that the law's goal is "to protect wildlife, save rare and endangered wildlife, safeguard biodiversity and ecological balance, and promote the construction of ecological civilization."
Some wildlife products, such as pangolin scales, bear bile, and tiger bones, are used as ingredients for traditional Chinese medicines. Conservationists have long condemned the practice, saying the use of animals in medicines has pushed these species to the brink of extinction.
China's current wildlife protection law went into effect in 1989 and is widely considered to be behind the times. Work on its revision started in 2013, and a first draft was proposed in late 2015.
Even though the law's latest draft allows for the farming of wild animals, some still argue the law might harm the development of the traditional Chinese medicine industry.
According to the meeting minutes of a Monday NPC meeting, NPC member Jin Hua argued the law shouldn't ban the use of wildlife, as traditional Chinese medicine plays an important role and benefits many people. "Some international forces use this as a pretext to attack the raw material requirements for traditional Chinese medicines, and often require China to forbid their trade," she said.
Earlier in the year representatives from the traditional medicine industry wrote a letter to the NPC expressing hopes that the law could make room for developing the industry, according to an article by Sixth Tone's sister publication The Paper.
Animal protection activists aren't overwhelmingly positive about the new draft law either.
"It's a step forward to secure the ecosystem," Sun Quanhui, senior scientific advisor at London-based animal welfare organization World Animal Protection, told Sixth Tone. However, he is nonetheless concerned. "The biggest problem in the revised law is it still overly emphasizes wildlife as a sort of resource, and severely ignores the public welfare wildlife brings through protecting biodiversity and maintaining ecosystem health," he said.
Zhang Xiaohai, director and secretary-general of the Beijing-based organization Ta Foundation for Animal Protection, rescues bears farmed for the production of bile. He told Sixth Tone scientific research has proven that artificial materials can be substituted for animal products, thereby reducing threats to the animal's life and welfare.
Regarding the protests by NPC member Jin Hua that foreign elements are trying to shut down China's traditional medicine industry, Zhang said he had heard it all before: "They don't have any proof."
Zhou Ke, a professor specializing in Chinese environmental law at Renmin University, told Sixth Tone he is disappointed with the revised law: "Internationally, the trend is cutting back on the use of wildlife; China should join the trend of protecting wildlife."
(Header image: A bear at Guizhentang Bear Farm looks out from a cage before its bile is collected in Huian, Fujian province, Feb. 22, 2012. Jia Daitengfei/Sixth Tone)