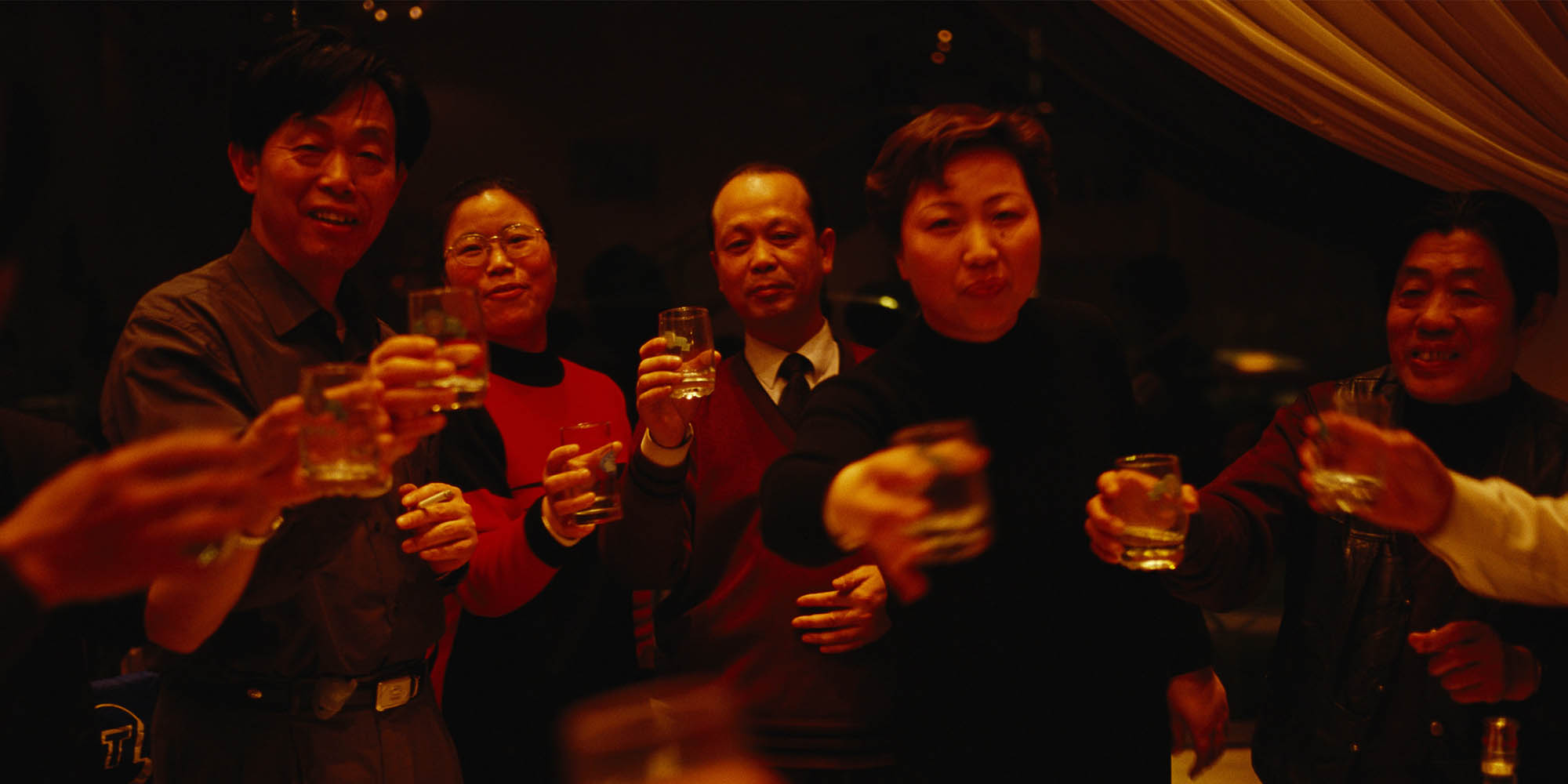 VOICES & OPINION
The Gobi Diaries 3: Drunk As a Skunk
Alcohol consumption is an integral part of government culture in China, as a young cadre experiences firsthand.
This is part three in a series. For part two, click here.
An official reception in China is a grand affair. It typically includes a comfortable hotel room, a guided tour to the local sites, a conference where red-faced leaders make impassioned speeches about future cooperation, and banquets with never-ending supplies of beer, wine, and notoriously strong Chinese liquor.
Ah, alcohol, the critical component to any successful encounter in China — so much so that it has scores of rituals surrounding its consumption, most of which revolve around subordinates showing respect to their superiors.
There is actually a wisecrack in Chinese that effectively amounts to: "The most seasoned Communist Party veteran is the one who can best hold his alcohol." Consequently, for those who hate drinking, the civil service is a real hell on Earth.
I'm actually not a huge drinker myself, but unfortunately for me the province I had been stationed was notorious for its alcoholic proclivities. Thus, I knew even before I had arrived that if I were to make a single friend I would have to buckle down and get drinking.
It was on the 15th of December — two weeks after my arrival to the town — that the moment of truth finally came. The last couple of weeks had been cold and lonely. The coming of winter to the small town meant that there wasn't much to do besides assessment reports.
Partly because of this, I never had a chance to speak with my boss, Secretary Zhou, who was the final authority on all town-related matters. During that time, I had only seen him on the Monday morning town staff conference, where he would deliver consistently harsh, critical speeches.
Although he was short with small, beady eyes, he was nevertheless awe-inspiring. Still, I couldn't help but shake a slight unease whenever I was around him.
It was nearing the end of business hours on the 15th when I was suddenly approached by First Vice Secretary Xu. He alerted me that I was expected at dinner with Secretary Zhou, before promptly departing.
Grabbing my bag, I waited by the gate of the town hall, while my other colleagues passed me and boarded the bus to take them home. Soon I was alone. After what seemed like an eternity the vice-secretary and a couple others came down. They quickly hustled me into a car.
It was tight and we were packed like sardines, but we moved quickly and arrived at our destination after about 30 minutes. The dinner would be held at the largest hotel in the city near the town I was working in. We were the last to arrive and were ushered into a banquet hall where we met 11 of our other colleagues.
At the beginning of the dinner talking was kept to a minimum. Secretary Zhou, the protagonist of the table, ate quietly and efficiently, barely swallowing a mouthful before taking another bite.
I began to relax. The food was good and it looked increasingly like I wouldn't be forced to drink. It seemed like the large, raucous parties that these people were known for were just a myth. I smiled inwardly to myself.
It wasn't until the end of the meal, when I was full and finally certain I was in the clear, that the order was finally carried out. I watched in abject horror as bottle after bottle of the local Chinese liquor was deposited on our table.
I felt duped. In my previous experience, alcohol was served alongside dinner, but apparently here they waited until the end to begin the festivities. What a fool I had been for believing myself out of the danger zone — so simple, so naive.
Ten bottles of the toxic liquid were gone in an instant. Undeterred, we moved to a second restaurant, where the debauchery continued in full force. After a while I noticed Secretary Zhou sitting next to me.
Although we had only exchanged several words in the weeks before, he spoke to me like an old friend. The liquor drew him out of his shell and it wasn't long before I found his arm draped around my shoulders.
I accepted all toasts offered to me that night. Everyone let down their guard and I could tell that my colleagues were pleased that I had gone along with their local customs. I even lit the first cigarette of my life — although it was in the mouth of the secretary, not mine.
We finally left at midnight, effectively carrying Secretary Zhou home. He was swaying when we left him on his doorstep, but he fixed a pair of unfocused eyes in my direction and told me: "I always respect intellectuals, and I promise that you will enjoy a good time with all of us here in my town."
It seemed to me that this was my formal acceptance into the clan, and definitely worth a sloppy night of drunken nonsense.
To be continued.
(Header image: xPACIFICA/National Geographic/VCG)