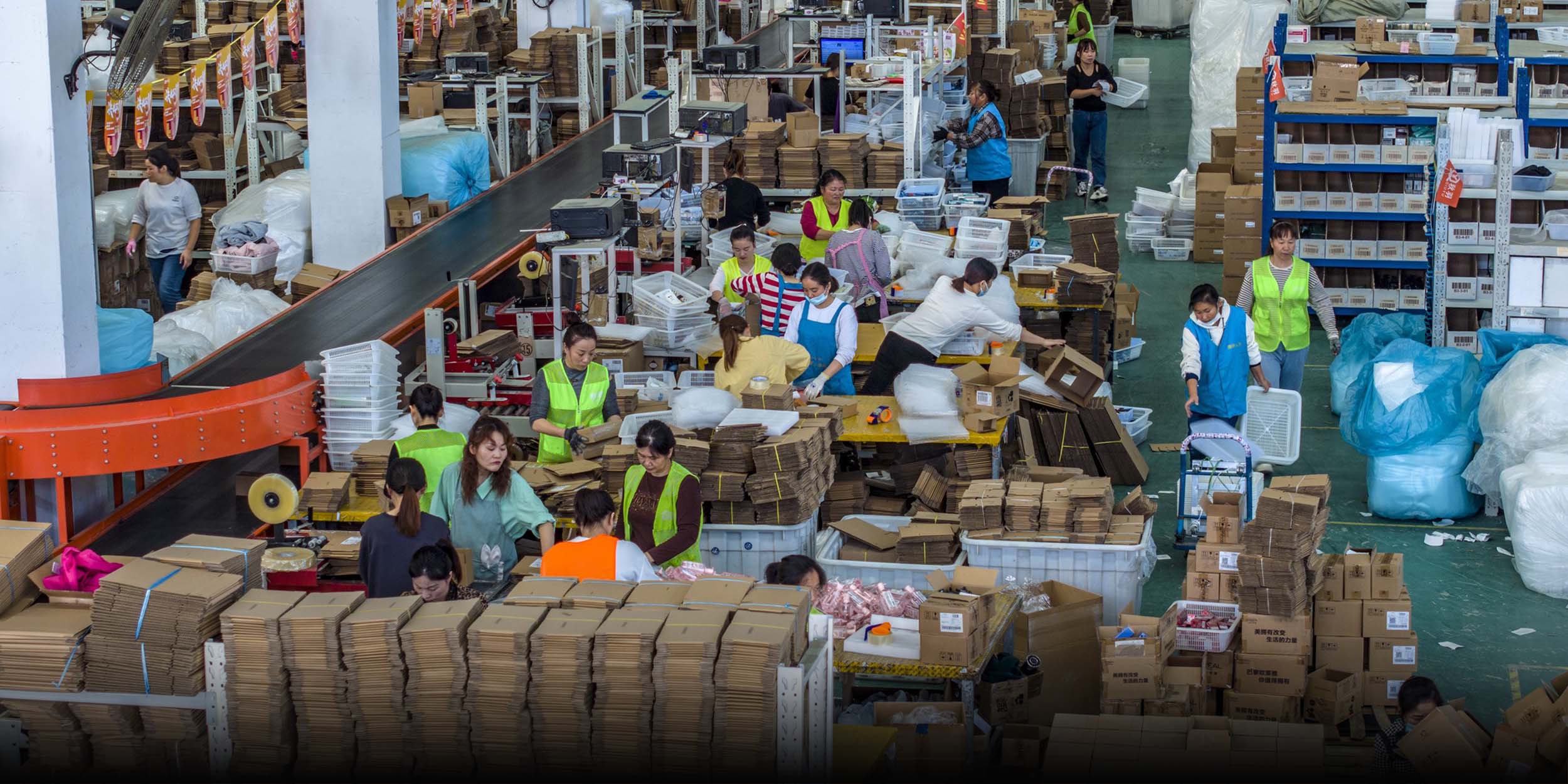 NEWS
E-Commerce Giants Target a New Singles' Day Market: China's Elderly
Amid China's biggest shopping festival, data shows a surge in senior consumption across online platforms, particularly of products like electric wheelchairs and hearing aids.
Once almost the exclusive domain of young consumers, China's Double Eleven shopping festival — also known as Singles Day — is now expanding its reach to include senior citizens. 
Recognizing the growing purchasing power of the senior demographic in the country, e-commerce platforms are actively catering to their needs and preferences. The shift is evident in the increasing number of products and services specifically designed for senior consumers, who account for 18.9% of the total population. 
Available sales data shows a huge increase in senior consumption. In the first 10 minutes after JD.com started its campaign, the transaction volume of the electric wheelchair category surged tenfold compared to the same period last year, while the hearing aid category rose fivefold. And on Taobao, Alibaba's e-commerce platform, the transaction volume of elderly products was 2.6 times more than last year.
This year, JD.com, one of China's largest e-commerce platforms, launched a campaign featuring age-friendly products such as accessible smart toilets and palm recognition smart doorbells. The platform also launched its Double Eleven campaign on Oct. 23, which marks the traditional Chinese "Senior Citizens Festival." 
Chen Waner, from AgeClub, an industrial platform focusing on business information in the elderly industry for JD.com, stated: "We've noticed that campaigns targeting seniors on platforms like JD.com are becoming more systematic, and the products more diverse."
Chen underscored that, in the past, the elderly population was smaller, and may not have had as many options to choose from on e-commerce platforms. "As a result, they may not have been able to easily find the products they wanted or may have been hesitant to shop online altogether," he said. 
The Double Eleven shopping festival is among the world's largest annual online shopping events, and over the years it has grown to become a reliable indicator of consumer spending trends and a crucial driver of economic growth in China. 
Originating as a niche online shopping event for single people on Nov. 11, Double Eleven has now evolved into a multi-week shopping phenomenon, which serves as a platform for product launches, brand collaborations, and innovative marketing campaigns.
This year's Double Eleven holds particular significance as it marks the biggest shopping festival since the country lifted its COVID-19 restrictions last December. It is also expected to be the longest ever, spanning several weeks to further stimulate consumer spending and bolster economic recovery. 
Amid a surge in competition, companies often resort to aggressive price wars to win customer loyalty, offering big discounts and products at low prices to attract consumers.
While price wars have typically been aimed at younger demographics, top e-commerce platforms are now expanding their focus to include China's elderly, who are rapidly embracing online shopping.
According to data from QuestMobile, a database platform focusing on China's mobile internet market, in September 2023, 40.7% of the new users on JD.com were aged over 50 — a significant increase from last year. And data from KAWO, one of China's social media management platforms, shows that the average time spent online by this demographic has increased by 8.6% — four times the growth rate of any other age group.
Chen Yanjun, 36, is the founder of Xiaohaha, a company focused on catering to the needs of China's elderly. Since its inception in 2012, Xiaohaha has expanded its reach through various ventures, including group buying and setting up stores in collaboration with different brands. 
However, this year marks a significant shift for Chen and his company, which has adopted a new operating model, transitioning from selling self-managed products to collaborating with major e-commerce platforms like Douyin, the Chinese version of TikTok, and Taobao. 
According to Chen, during the Double Eleven shopping festival, users can receive up to 3,000 yuan ($411.90) in cashback when purchasing a 4,980 yuan double-door refrigerator through Xiaohaha's app, which prioritizes convenience and clarity for senior users. With such partnerships, Chen hopes to double his company's sales volumes this year. 
Major e-commerce platforms are adopting similar strategies. This year, Taobao launched an AI shopping assistant specifically designed for the elderly. The tool allows seniors to easily compare prices and select the best-selling products within a category by simply speaking to the AI assistant. 
Editor: Apurva. 
(Header image: Workers prepare for the Double Eleven shopping festival at a warehouse in Huai'an, Jiangsu province, Nov. 1, 2023. IC)