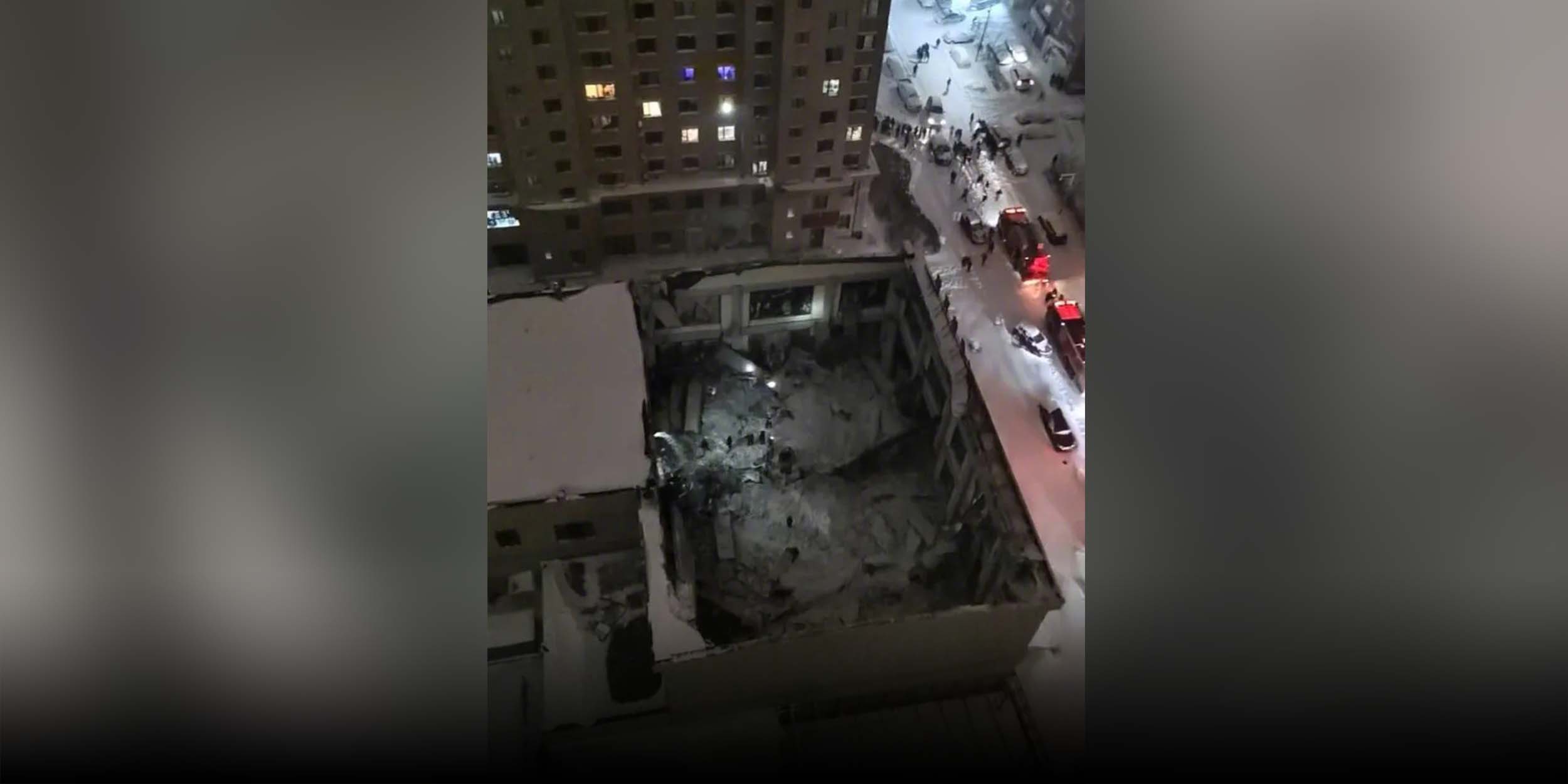 NEWS
Heilongjiang Gymnasium Collapse Kills 3 Middle School Students, Owner Detained
An investigation is underway into a gymnasium collapse in the northeastern province of Heilongjiang after severe blizzards hit the region.
A gymnasium collapse in the northeastern Heilongjiang province has killed three middle school students and injured two others. The cause of the collapse is under investigation.
Rescue operations came to an end just after midnight on Tuesday, according to local authorities in the city of Jiamusi where the incident occurred. 
Seven middle school students were playing basketball when the second floor collapsed on Monday evening, state-run Xinhua News Agency reported. Three students managed to escape themselves while the four others were trapped.
Local police have detained the owner of the fitness club that operated the gymnasium. According to enterprise information platform Qichacha, the fitness club was established in July 2022 and ran fitness and billiards programs, among others.
According to Xinhua, construction of the gymnasium was completed in 2018 and it passed a safety inspection in July 2020. 
Heilongjiang and other provinces in northeastern China saw severe blizzards on Monday. The day before, county officials where the collapse took place held an emergency meeting warning about the risks of the extreme weather.
Many places in the northeast have issued the highest level red alert for snowstorms since Sunday as snowfall has exceeded 30 millimeters in some areas. Schools remain closed in provincial capital Harbin on Tuesday, with highways and trains still disrupted across the region. 
Videos circulating online show thick snow covering surrounding roads and damaged cars as rescuers tried to free those trapped in the rubble. 
According to a local government announcement, county officials had visited the collapsed gymnasium in late July as part of a building safety inspection campaign a day after a school gymnasium roof collapsed in Qiqihar City, killing 11 people from a local middle school volleyball team.
County head Cheng Xianfeng said at the time that businesses "should meet their safety responsibilities" and that government departments "should resolutely curb the occurrence of safety accidents and effectively safeguard people's lives and properties."
Editor: Vincent Chow. 
(Header image: A view of the collapsed stadium in Jiamusi, Nov. 6, 2023. From Weibo)