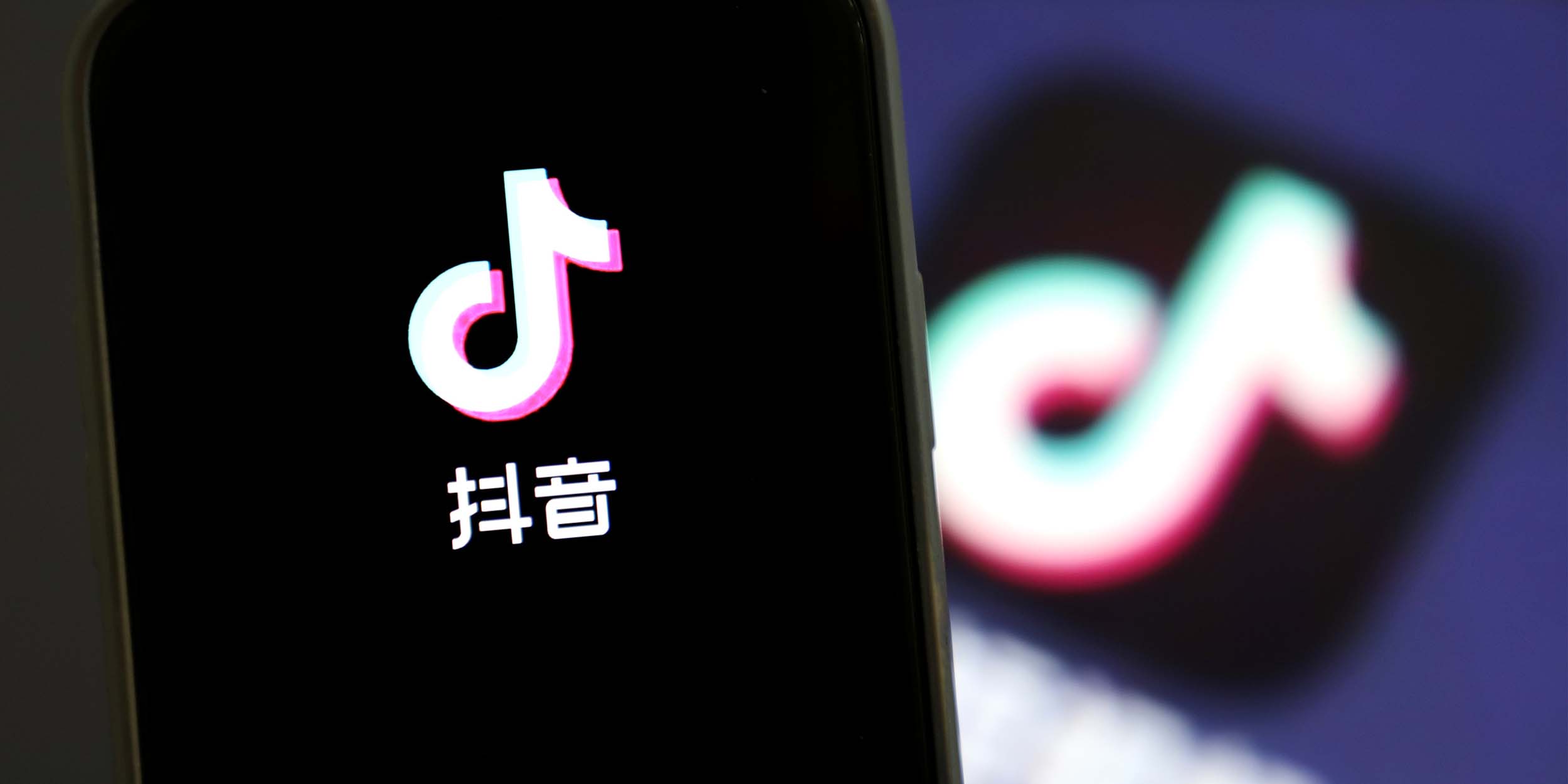 NEWS
China's TikTok Bans Rapid Livestream Selling
In stark contrast to the typically long-winded product explanations on China's e-commerce livestreams, the "rapid introductions" of products with little explanation has been a surprise hit among consumers.
A new sales tactic has become increasingly popular among China's e-commerce livestreamers, in which products are held up to viewers then tossed aside at a frenetic pace. Now Douyin, the Chinese version of TikTok, is cracking down on the practice to protect consumers.
Starting from Friday, Douyin will forbid such "rapid introductions" marketing tactics, whereby products are introduced one after the other with minimal or no product information provided. Violators may be fined and even see their accounts closed. 
Though the practice has been around for several years, it has come under the spotlight this month due to the runaway success of Zheng Xiangxiang, a popular Douyin livestreamer with over 531 million followers on the platform. 
During the National Day holiday earlier this month, Zheng used the tactic in her livestreams while wearing clothes resembling a character from the hit summer movie "No More Bets" who is trafficked and forced to work as a croupier. Clips of her swiftly cycling through boxes of products one after the other have circulated widely online, with most products being shown on screen for less than a second.  
According to Caasdata, a video analytics platform, Zheng's livestreams primarily feature clothes sold for an average of 23.12 yuan ($3.15), with daily necessities also sold for an average of 10.94 yuan, including trash bags, cleaning detergents, and hangers.
This unique style stands in stark contrast to the typical livestreaming marketing tactics in China, in which hosts such as the controversial "Lipstick King" Li Jiaqi can spend an entire livestream selling just one or two products. 
The rapid pace, along with her low prices, earned Zheng over a million followers in just three days during the National Day holiday, according to Newrank, a data analytics platform. Meanwhile, her sales in the past month are estimated to be around 75-100 million yuan.
"I was attracted by this special style, not too much talking and very concise," said Wei, 30, who recently bought a pair of 10 yuan shoes, a 6 yuan handbag, and an 8 yuan top from Zheng. The products were delivered in plastic bags, and the shoes had a distinct smell of "cheap glue."
"Although they only cost a few yuan … I still believe that these products shouldn't be sold even if they aren't defective or excess inventory," said Wei. "I think these products are creating waste and polluting the environment."
The sales tactic is intended to take advantage of consumers, said Shi Jinyu, a 23-year-old salesperson in the education industry. "Most people won't bother to get a refund for items worth only 10-20 yuan, so the seller inevitably profits," she said.
Zheng's Douyin bio says that she livestreams every morning, but her last livestream was on Sunday. All the videos on her channel currently show her selling products at a normal speed.
Other popular e-commerce platforms such as Taobao Live have yet to announce specific rules surrounding "rapid introductions" marketing tactics. 
Livestream e-commerce is big business in China. According to data from the Ministry of Commerce, there were more than 110 million e-commerce livestreams in the first half of 2023 and sales on major platforms reached 1.27 trillion yuan, both of which increased year-on-year.
However, as the market becomes more crowded, including from AI competitors, livestreamers are exploring different ways to attract views, including dancing and performing while selling their products.
Editor: Vincent Chow. 
(Header image: VCG)