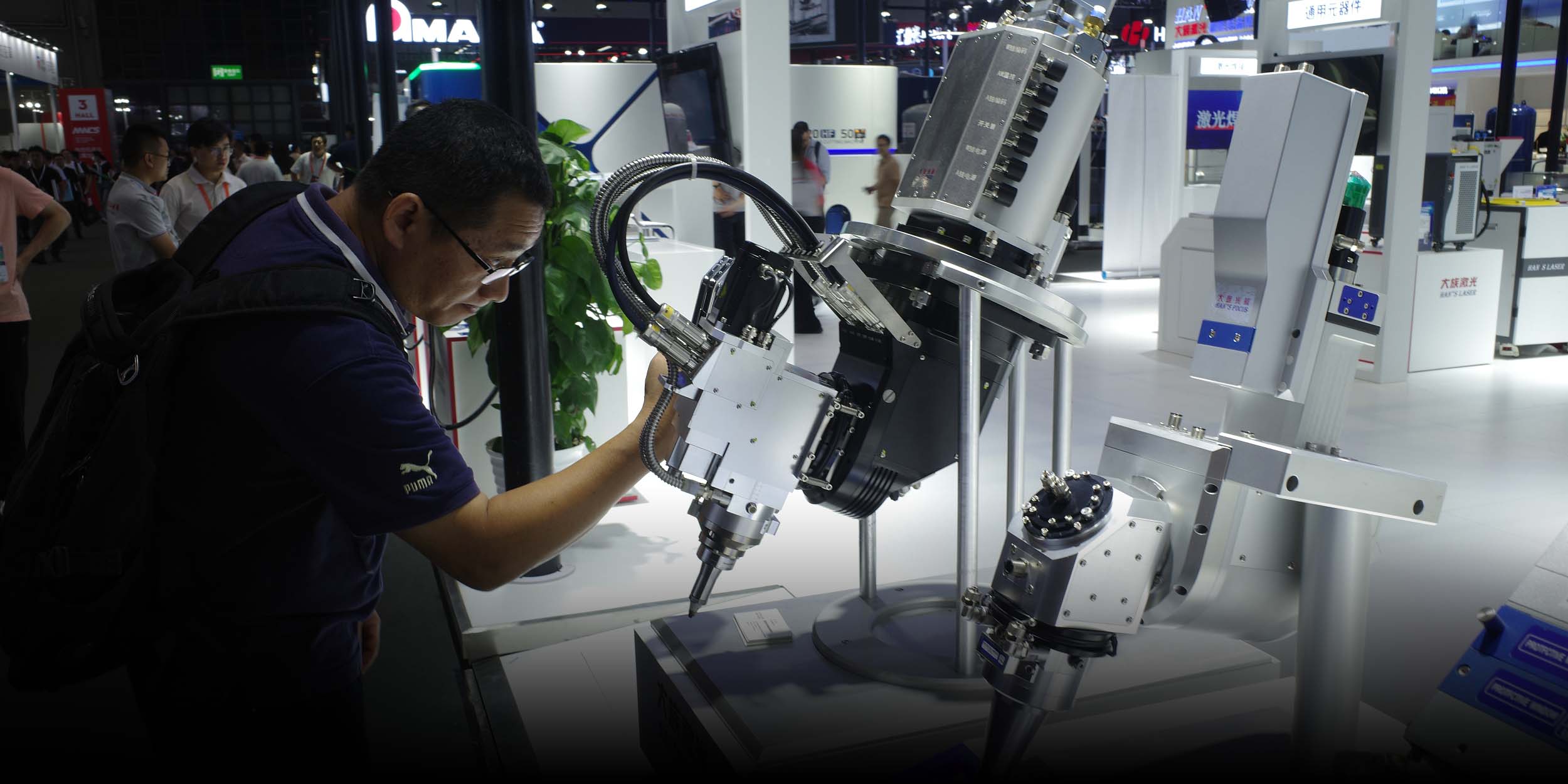 NEWS
Shanghai's CIIF Showcases Latest in Robotics and Green Innovation
After a two-year hiatus, the China International Industry Fair hosted 2,800 exhibitors from more than 30 countries this year, highlighting new materials, smart logistic systems, and 5G technologies.
From mechanical arms playing ping pong to machines solving Rubik's Cube, and from robots that can whip up a cup of coffee or make pancakes to those assembling cars, the ongoing China International Industry Fair (CIIF) in Shanghai offered a sweeping view of the latest in robotics. 
Recognized as one of China's top events for industrial innovation, the CIIF hosted 2,800 exhibitors from more than 30 countries this year. As businesses, universities, and experts converged, exhibits on display went beyond just robotics, including new materials, smart logistic systems, and 5G technologies. 
After a two-year hiatus, the 2023 CIIF witnessed international participation surge to pre-pandemic levels. Overseas brands represented an impressive 30% of the 50,000 square-meter exhibition area, even outdoing their presence from 2019. 
Cameron Hume, executive director of the Asia-Pacific region for London-based Travelex, said his company, which specializes in foreign exchange and financial services, also incorporates robotics for currency exchange. 
Hume said, "When I first came here 20 years ago, the focus was largely on manufacturing machinery for clothing and other low-tech areas. Today, some of the technology I see might already be considered dated. It's remarkable how swiftly China has progressed over the past two decades."
The influence of new-age robotics was evident in less conventional sectors too. Krupikova Oksana, founder of BodyLab Dance Center, highlighted their use of a rudimentary robot to share live images of students with their parents during dance sessions. She said, "For me, there's a lot of new robotics and innovations which I've never encountered before. However, I anticipate such technologies becoming increasingly prevalent in the future."
In addition to the technology showcase, the CIIF also underscored the industry's commitment to sustainable practices and low-carbon development. Multiple exhibitors presented their environmentally-conscious innovations, ranging from biodegradable materials to energy-efficient systems. 
Raj Divya, a technical project manager from Shanghai Westwell Technology, told Sixth Tone, "It's really impressive that almost every company is thinking on every level to reduce the carbon footprint. Take the mooncakes sold during the Mid-Autumn Festival for instance. The packages are so green and environmentally-friendly, some are biodegradable."
Under the theme "Digital Economy & Industrial Decarbonization," the 2023 CIIF, which  concludes Saturday, featured nine themes including industrial automation, energy-saving & industrial accessories, and new materials. 
Domestic media reported that 17 projects with a combined investment of 8.8 billion yuan ($1.2 billion) were signed spanning sectors like biomedicine, life, health, and advanced materials. 
(Header image: A man looks at a laser machine at China International Industry Fair (CIIF) in Shanghai, Sept. 20, 2023. VCG)